At the core, motocross is more rider than bike—more man than machine. We know this. Yet, teams and bikes matter, in both the amount a better bike can help and also through the support group and confidence a team can provide. Every once in a while, the bike and team are so good, they could put different riders on board and generate the same championship-level results.
Here are a few examples for this week's The List. See if you can think of any others and add your thoughts in the comments below.
KTM's recent MX2 run: This year's MX2 battle between teammates Jordi Tixier and Jeffrey Herlings inspired this list, as these days it seems the only MX2 rider who can beat a factory Red Bull KTM pilot is another factory Red Bull KTM pilot. Combine Tixier and Herlings with Ken Roczen, Marvin Musquin, and Tyla Rattray's title contributions, and the orange streak has reached seven straight years. They've also gone 1-2 in five of those seven years!
The last non-KTM rider to win the MX2 title is current KTM rider Antonio Cairoli, who won the '07 MX2 crown on a Yamaha. If you date all the way back to Grant Langston's 2000 125 World Championship, KTM has won eleven of the last fifteen titles in this class.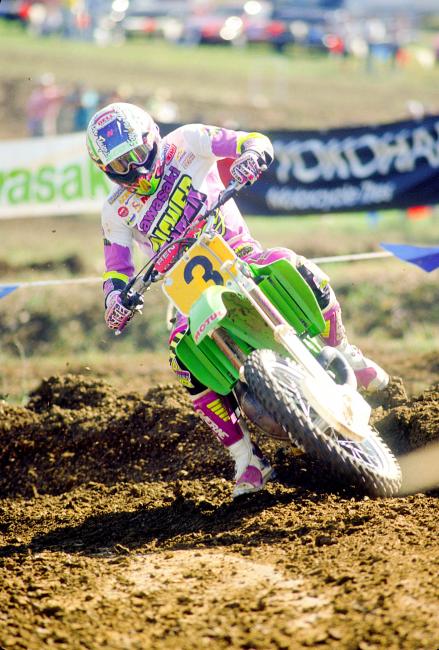 The Kawasaki KX500: As the popularity of the 500 two-stroke Class began to wind down, so did bike development and factory participation. By the late 80s and early 90s, the AMA 500MX National Championship was a Team Honda and Team Kawasaki affair only, and the KX500, with its power valve, had a few modern touches that made it easy (or easier) to ride. With Jeff Ward, Mike Kiedrowski, and Mike LaRocco, Kawasaki won four of the last five 500 National Championships ever offered. Further, the big green machine became Team USA's defacto 500-Class weapon at the Motocross of Nations each year.
Team Honda's 125 national run from 80s-90s: The glory days of Team Honda were powered by mega-stars like Rick Johnson, Jean-Michel Bayle, Jeff Stanton, and Jeremy McGrath on CR250s in supercross (wait for it, wait for it), but the CR125 was no slouch. Didn't matter who Honda signed—established winners or virtual unknowns—they became champions. After Johnny O'Mara, Ron Lechien, Micky Dymond, George Holland, and Mike Kiedrowski took six of eight championships from 1983-1990 (only superstars Jeff Ward and Guy Cooper were able to edge them, and it was close) Honda handed its factory 125 team over to Mitch Payton and his fledgling Pro Circuit outfit. Hard to believe now, but Payton and company weren't quite up to speed outdoors in 1991 or 1992, so Honda brought the 125s back under the factory tent again. The result? Four straight titles with Doug Henry and Steve Lamson.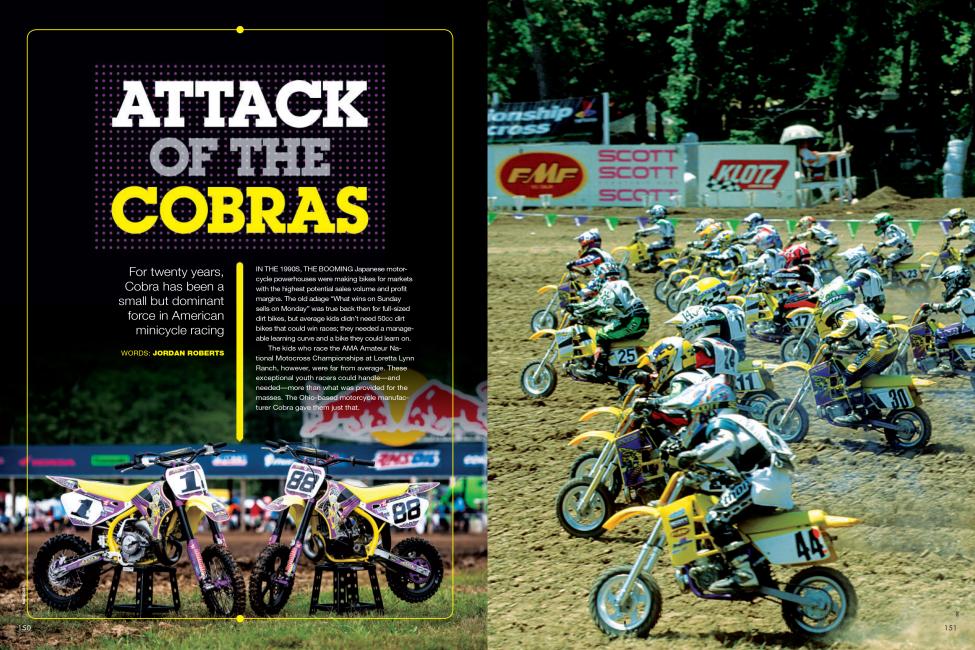 Cobra goes big on minis: The 50cc classes are always a little crazy, but things were really getting out of hand as parents and builders started hopping up the venerable Yamaha PW50. That bike was not designed to go fast! Bud Maimone set out to streamline the process by putting racing-oriented 50s into production. He named the bikes Cobras, and they won right from the start (fittingly for the 50 ranks, it was a controversial win since Bud's son Brent became the first Cobra-mounted champ at Loretta Lynn's in 1994). Any such controversy is now long gone because the bikes have won with a ton of different riders. Since that first 1994 triumph, there hasn't been a single year where a Cobra hasn't won a title at Loretta's.
Pro Circuit and the KX250F: Obviously, Pro Circuit would figure this outdoor thing out. Ricky Carmichael won three straight titles for the team on a KX125, but PC's biggest success came at the beginning of the 250 four-stroke era. Ivan Tedesco delivered the first-ever 250F title in 2005, Ryan Villopoto added three straight, and Dean Wilson and Blake Baggett contributed to a six-titles-in-eight-years run. If Christophe Pourcel is reading this, he's shaking his head knowing the 2009 and 2010 titles coulda shoulda woulda been his—and PC would have had eight straight.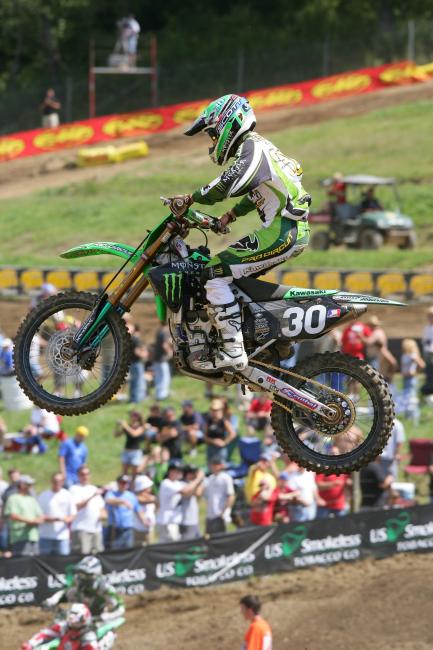 Husqvarna and the Enduros: Courtesy of Andrew DeLong, the reborn Husqvarna brand just won its first National Enduro Championship since 1986. But that '86 title marked the end of perhaps the longest run of dominance any brand has had in any series. Check out this list of AMA Enduro Champs (and the brands they rode):
1986 Terry Cunningham (Hsq)
1985 Terry Cunningham (Hsq)
1984 Terry Cunningham (Hsq)
1983 Mike Melton (Hsq)
1982 Terry Cunningham (Hsq)
1981 Dick Burleson (Hsq)
1980 Dick Burleson (Hsq)
1979 Dick Burleson (Hsq)
1978 Dick Burleson (Hsq)
1977 Dick Burleson (Hsq)
1976 Dick Burleson (Hsq)
1975 Dick Burleson (Hsq)
1974 Dick Burleson (Hsq)
1973 Bill Kain (Hsq)
1972 Bill Kain (Hsq)
1971 Ron Bohn (Hsq)
1970 Jack McClain (Hon)
1969 John Penton (Hsq)
Folks, that's seventeen titles in eighteen years! The Husky era ended—much like it did in motocross—when the Japanese brands like Suzuki and Kawasaki started pushing 250 two-stroke enduro bikes.
Suzuki's 125 GP Streak: The official FIM 125 World Motocross Championship didn't kick off until 1975, and the late Gaston Rahier, on a Suzuki, won the first title. Then Suzuki kept on winning and winning, mostly with the work of short, strong Belgian riders similar to Rahier. By 1984 Suzuki had still won every single 125 World Championship, making them 10-0! Pekka Vehkonen ended this streak in 1985 on a… Cagiva.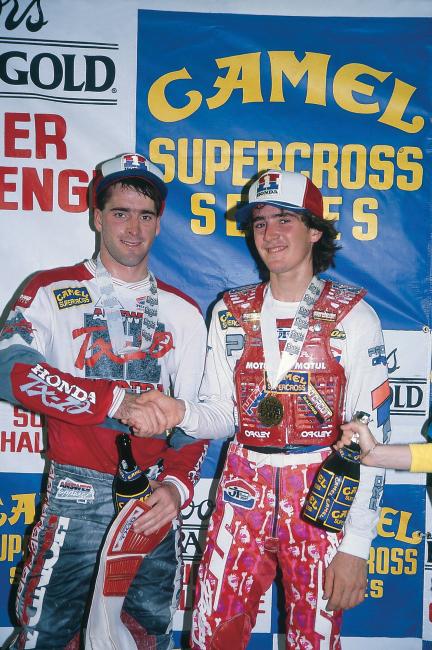 Honda and the 500 GPs: Glory days for big-bore fans, Honda never head to deal with those pesky AMA production rules in the GPs, so it didn't matter that development of the production CR500 started to stagnate. They were racing straight-dope hand-built works bikes in Europe. With some of the best bikes ever, Honda won nine straight 500 World Championships (1984-1992) with Belgians Andre Malherbe, Georges Jobe, and Eric Geboers, and Brit Dave Thorpe. Team Honda was often finishing 1-2-3 in the standings, too! Eventually the old Honda works effort went away along with the emphasis on 500s, and a 610cc Husqvarna four-stroke, piloted by Jacky Martens, won the 1993 championship.
Team Honda's 250 SX run: Okay, lets be honest: the streaks above are impressive, but they are often classes and series just outside of the center. We can think of one time when a brand went straight to the heart of the most prestigious championship of all and dominated with multiple riders. In 250 AMA Supercross, Honda won nine straight championships from 1988 through 1996, with Rick Johnson, Jeff Stanton, Jean-Michel Bayle, and Jeremy McGrath. What's more, the streak might have continued if McGrath hadn't jumped ship to Suzuki right before the 1997 season.