If you've been to a pro supercross or motocross event this year, you've probably seen an increased presence from Rekluse, the Idaho-based company that specializes in manufacturing clutch components for motorcycles. But wait, aren't their products for woods riders only? Well, while they do make plenty of stuff for the creek-crossing, branch-dodging ranks, they've also had quite a successful push into the motocross world in the last few years. We spoke with Rekluse's Austin Paden to learn more about the company, their SX/MX presence and a few of their latest inventions.
Racer X: It seems like there have been more and more Rekluse riders at the motocross races these days. What's going on?
Austin Paden: You're right, that is the case. One of our company objectives has been to work hard to get involved in that segment, and to get our products in the hands of the racers. It's really been working out, and we've gone from about three riders three years ago to about 25 percent of the field currently.
Wow, that's a significant amount!
It is, and we're proud of that. It's taken a lot of work and a lot of support, as far as being there on the scene and working directly with the riders. It's proven that our products can be successful in supercross and motocross.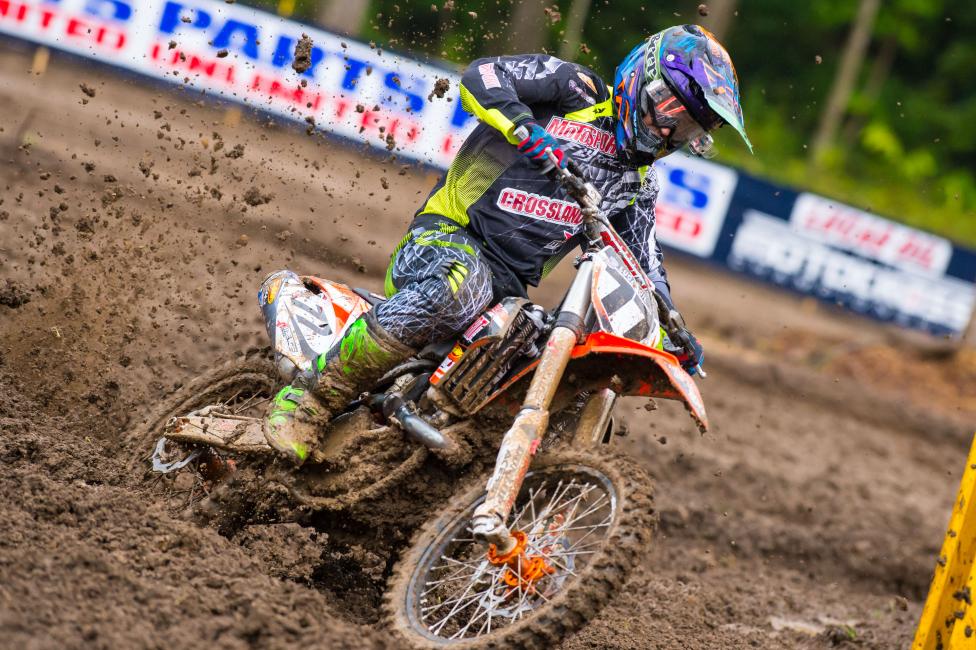 So, obviously you've been making a push into the sport. Is that what accounts for the increase, or has the product itself also evolved into something more appropriate for the track?
A lot of people are familiar with the earlier versions of Rekluse clutches. They were kind of funky as far as lever function, and it didn't feel like normal, like stock. Now we have the Core EXP 3.0 auto-clutch, and the lever works exactly like normal. You wouldn't even know that it's in there, other than the advantages it gives you like anti-stall, cornering, starts, and coming into whoop sections. You can shift a little less, too. We've worked closely with the racers to make it so perfect that you don't have to change your riding style to make the product work.
I've seen some crashes where top riders have miraculously managed to keep the bike running despite being ejected and having the rear wheel come to a complete stop. Are there factory efforts out there using the auto-clutch that don't advertise it because they have to make the bike seem stock?
That's a tough question, and we've suspected that for years. I wish I could answer that, but it's a secret to us too. It gets pretty quiet in those teams' pits when you walk up wearing a Rekluse shirt! I will say though, the more I've gotten involved on the motocross and supercross side, the more I hear from my riders and people around the industry that there's a good chance that that's happening.
Talk about the new version of the Core EXP you recently released.
Yeah, the 3.0 came out in the spring. The changes to it are all thanks to our work in motocross and supercross. Not only in the states, but in Canada, Europe, and our partners with the Factory Honda MotocrossGP team and Yamaha programs. Durability is better; it's lighter and there's better oil flow. We're always taking what we're learning at that level and putting it into what our consumers get.
You've got a new product, the TorqDrive, that's not even an auto-clutch. What's that all about?
We're not just an auto-clutch company. We make billet parts, manual clutch systems, and now the TorqDrive, which is our own version of a manual clutch that increases the number of friction and steel plates in the system to increase torque capacity. We're able to increase the amount of torque the clutch can handle by about 20 percent without increasing spring pressure. When you're building racing motors a lot of the times the springs have to be so stiff you can barely pull the lever. The TorqDrive eliminates the need for those stiffer springs.
So, it's targeted mainly for high-output race engines?
To a degree, but not completely. The way that the TorqDrive works, your clutch hand has more of a direct connection to the rear wheel, which gives you more control. Stock systems have a little bit of slippage, which you would never even know is there until you tried this product. It eliminates that slippage, giving you a more precise connection to the rear wheel. There's also an option to install lighter springs, so for your average guy who doesn't need the extra torque capacity, he can have an extremely light lever pull while maintaining the same torque capacity as stock.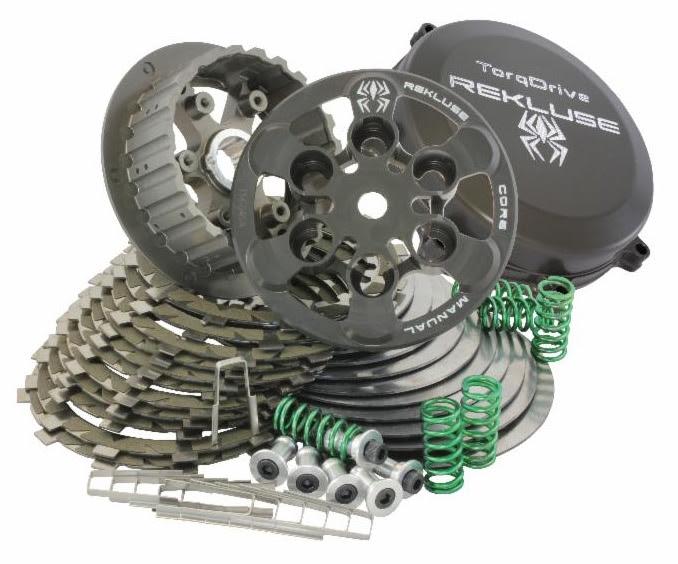 How's the installation? Can a weekend warrior who knows basic maintenance do it?
Absolutely. The TorqDrive isn't really different to install than a stock clutch; there's not much added to the process. The Core EXP is also pretty similar to a standard clutch to install. It's all pretty contained. We include detailed manuals, which are also online, we've got a bunch of helpful videos on our site, and our customer service guys are great—they're all really into moto.
Who are some of the teams and riders who use the product?
Jimmy Albertson, JAB Motorsports with Matt Lemoine and Cole Martinez, Strikt Slaton Yamaha with Preston Mull, Scott Champion, and Zack Freeberg, Kyle Partridge, Bracken Hall, Ronnie Stewart, Tevin Tapia, Evgeny Mikhaylov, Nick Schmidt, Mitchell Oldenburg, Adam Enticknap, Dustin Pipes, Chad Gores, Noah McConohay, East Coast AX Lites Champ Tony Archer—the list goes on and on. Kaven Benoit uses it, and he just won the MX2 Canadian National Championship. Over in Europe we also work with HRC Honda and Cosworth Yamaha.
Where can customers get this stuff?
They can get it directly from us at www.rekluse.com, they can call us at 1-866-Rekluse, or they can hit up their local dealer too. We've also got some great online dealers.