MX vs. ATV Supercross at Unadilla
Nordic Games and Rainbow Studios are proud to announce in conjunction with MotoOption that a playable hands on demo of the upcoming hit video game MX vs. ATV Supercross will be available at the Unadilla National Motocross race. Starting Friday, August 8th, through Sunday, August 10th, race fans can stop by the MotoOption booth and try out the newly revived video game series that fans have all come to know and love. Featuring numerous supercross tracks, bikes, ATVs, and professional riders, MX vs. ATV Supercross is sure to make some serious noise in the gaming scene. "The studio couldn't be happier teaming up with MotoOption to give fans of the series a first look at the game this weekend" said Ken George, Executive Producer at Rainbow Studios. MotoOption will be located at the top of Am Hill right next to 7S Cycle selling their own line of men's and women's clothing, accessories along with MX vs ATV merchandise for the first time to the public. Owner for MotoOption, Josh Klem stated, "We can't wait to see as many fans stoked for the release and loving the game as much as we are! SEE YOU AT 'DILLA!" For more info and news on the upcoming release of the game check out MX vs ATV on Facebook at https://www.facebook.com/mxvsatvsupercross.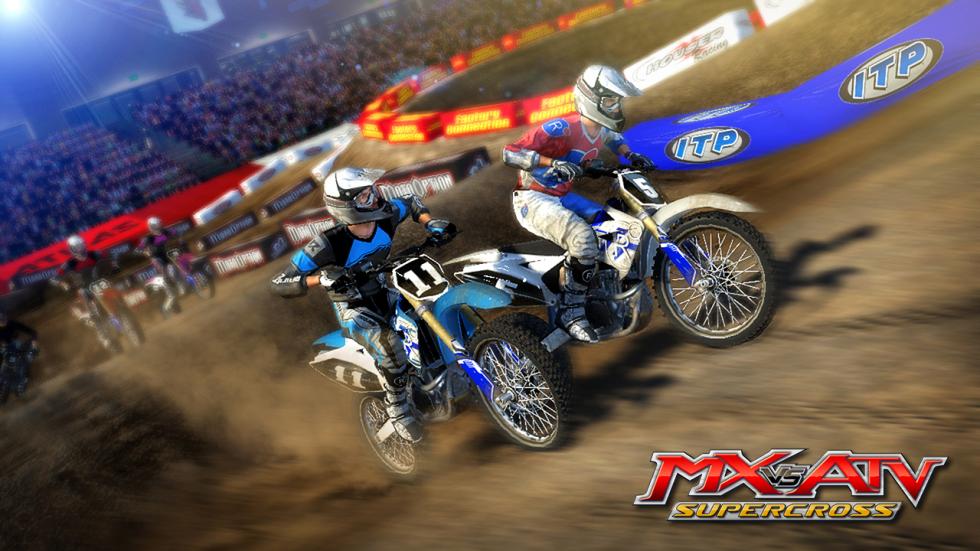 About Nordic Games: Nordic Games GmbH is a wholly owned publishing subsidiary of Nordic Games Group AB. Founded in 2011, the Vienna/Austria based company Nordic Games GmbH puts great emphasis on its extensive game catalogue. The company will pursue the long-term goal of delivering quality products that live up to expectations of gamers worldwide.
About MotoOption: Founded in 2005 out of a pure love for motorsports and design, MotoOption has continued to reinvent what a clothing company is all about. We pride ourselves on staying true and giving back to the sports that support us. We love to throw huge parties and events. We support local tracks and organizations as well as maintain a large athlete sponsorship program. MotoOption gives back to the sports that fuel us. We work hard to not only stay fresh with current trends but to create them as well. We pride ourselves on handling almost all of the design and printing in house. We are passionate about racing and stick to what we know......Run by racers for racers, We Are Motorsports!