While Red Bull KTM's prodigal son Jeffrey Herlings has been running roughshod over the Federation Internationale Motocyclisme MXGP MX2 classification, a trio of aspiring French riders - namely Jordi Tixier, Romain Febvre and Dylan Ferrandis – have gone about posting up impressive, gritty podium finishes as well as packing the top five of the MX2 World Championship points chase.
Arguably the standout of this Gallic power trio of racers has been the Team CLS Kawasaki Monster Energy pilot with the surname of Ferrandis. Relatively new to the 250F division - Dylan went to war in MX2 full-time in just 2012 – the twenty-year-old has displayed wicked-fast, race winning speed at times this season, scoring the first podium of the 2014 MXGP campaign at Qatar.
Ferrandis is certainly not shy about showing his affection for the siren songs of American supercross and motocross (he'll tell you all about that down below). And while he has signed on for the CLS outfit for 2015, #122 has, and will undoubtedly be looking to America in 2016. So, just who is this Dylan Ferrandis character, and what is he all about?

Racer X: Dylan, thanks for taking the time to rap with us. Exactly how old are you, my man?
Dylan Ferrandis: I'm twenty. I was born on May 31, 1994.
The globetrotting – and we mean globetrotting – GP circus is now thirteen Grands Prix into the 2014 MXGP World Championship. All things considered – taking into account the good, the bad, and the ugly – how do you rate yourself thus far? 

I started off really well. I started off by winning the first moto in Qatar. However, I then had fuel problems in Thailand. I fought for the red plate until the end of round three, and it was at that point that I started to have an up and down run . On top of that, I also had some bad luck and mechanical problems. For the French Grand Prix, I crashed on Saturday during the qualifying race and my shoulder went out, so it was very difficult the next few GPs. Now it's okay and I'm back up to speed.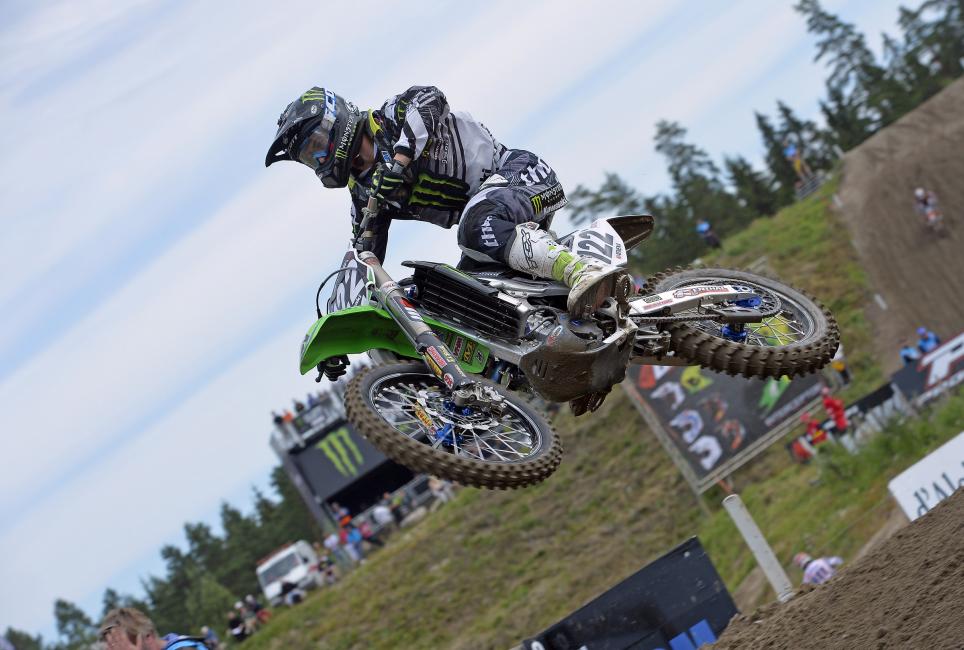 As far as your racing and overall performance, what do you think you can improve upon as the season evolves into the summer months?
I need to be luckier, for sure. I also need to learn how to set up the suspension on my race bikes better.
You are slotted into the top five in the points' race alongside French riders Jordi Tixier and Romain Febvre. What is your opinion of them and their racing?
I rode with Tixier since I was eight years old. I know him good and he's strong. At every race we competed in, we always had a good relationship, but now we are fighting for the championship, so we are very competitive with one another. As far as the other guy, I hate him.
What is your opinion of the present legion of French motocross racers?

We have many good riders in France, and we always rode supercross while we raced the 85cc bikes, so many French riders have good technical skills. However, there also have not been a lot of riders who work really hard.
What do you think of the seemingly omnipotent Jeffrey Herlings? Just why is he doing so well? And, can you beat him?
He's strong, and luckily he has really good bike and a really good team. Yes, I can beat him. I did in Qatar first moto, and I also beat him in Thailand in qualifying race.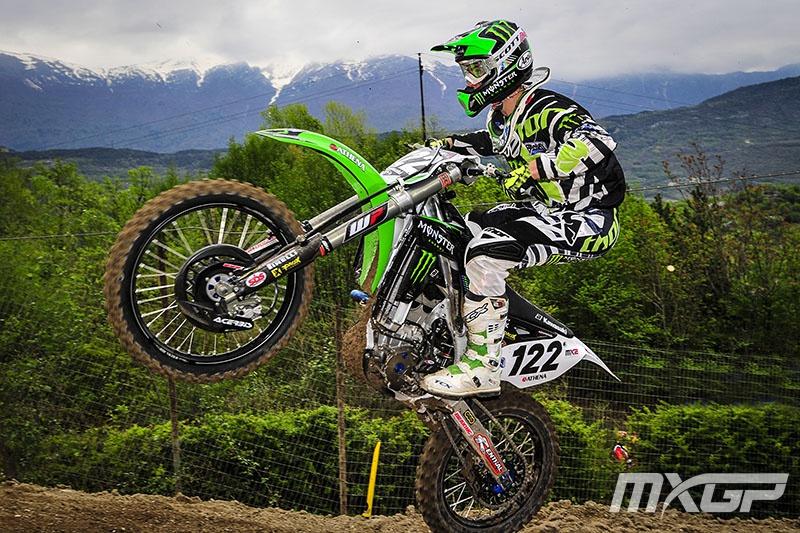 How did it feel to win the opening moto of the season at Qatar? That victory really surprised a number of people around the world.
Was so good. I was not so much surprised because I worked so hard during winter. I just regret to had a goggles issue in second moto .
You have seven podium finishes thus far in 2014. What does it take to earn podium finishes in the GPs?
Training and more training. It's not difficult. I think I just need to work hard and get good starts and have some good luck.
The MX2 class appears to have fierce competition. Would you agree? Riders throughout the entire field fight hard for their position. 

I do not agree. GP MX looks like that, but the only reason why is because the tracks are always too flat and easy. When the tracks are flat, everybody goes fast.
What do you make of your teammate Arnaud Tonus' recent announcement that he is moving to the United States to race supercross?

He made his best choice ever!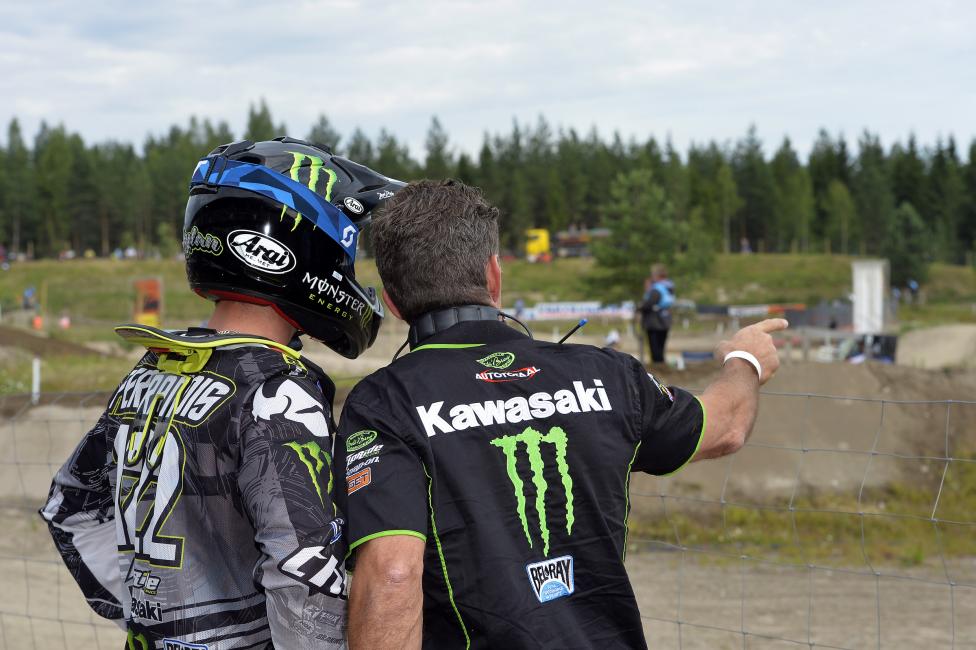 Would you like to come to the U.S. and do the same thing? That's the word on the street.
Sure, I'd like to! It's my main goal, and I will do it soon. Hopefully next year will be my last season in Europe.
So you will, in fact, race the GPs in 2015?
Yes. Unfortunately.
Who are some of the racers you admired while growing up in France?

Chad Reed and [Travis] Pastrana.
Have you set any goals for the last rounds of the GP series?
To podium every weekend!
The 2014 Motocross of Nations is rapidly approaching. Will you race for Team France in Latvia?
Maybe. If the French team manager will choose me. We will see what happens.
I have noticed in the MX media that you like surfing, skating, and other such extreme sports. Is that true?
I love extreme sports, especially extreme sports that are on two wheels. I enjoy doing a lot of BMX freestyle riding, surfing, and skating. In France extreme sports are not really famous compared to USA.

Right on. Well, thanks for the candid interview, and good luck this year.
For sure. Thank you. Hope to see you soon.