Budds Creek Motocross
Mechanicsville

,

MD
Race Center: Budds Creek
Lucas Oil AMA Pro Motocross Championship
Ah, the heat. It was on everyone's mind going into the weekend. Don't worry, this article isn't going to break down LeBron James's departure from Miami. Instead, we are not only going to take a look at how the high temperatures and humidity took its toll on the riders this weekend in Southern Maryland, but also how the late season fatigue may turn up the heat on Ken Roczen's results.
Up until Saturday, we hadn't faced any of the harsh conditions that the Lucas Oil Pro Motocross Championship is known for. Although it is nice for fans like me to walk around in, the cooler temperatures we have seen thus far do no justice to the crazy amount of work that the "hard men" of motocross suffer through. On a day like Saturday, though, we get a glimpse behind the curtain. Those who have paid the price during training will reap the rewards when summer comes calling.
As we head down the stretch, the points chase for the 450 championship is coming down to two riders, Roczen and Ryan Dungey. Most weekends, Roczen has gotten the better of his elder teammate. Roczen has shown he has the speed advantage, and with cooperative weather, speed is the sharpest sword. The big question, though, is how Roczen would stand up to both the oppressive heat of late summer and also the impending fatigue of a long season. These two factors, you see, are the blades that Dungey has been waiting to wield.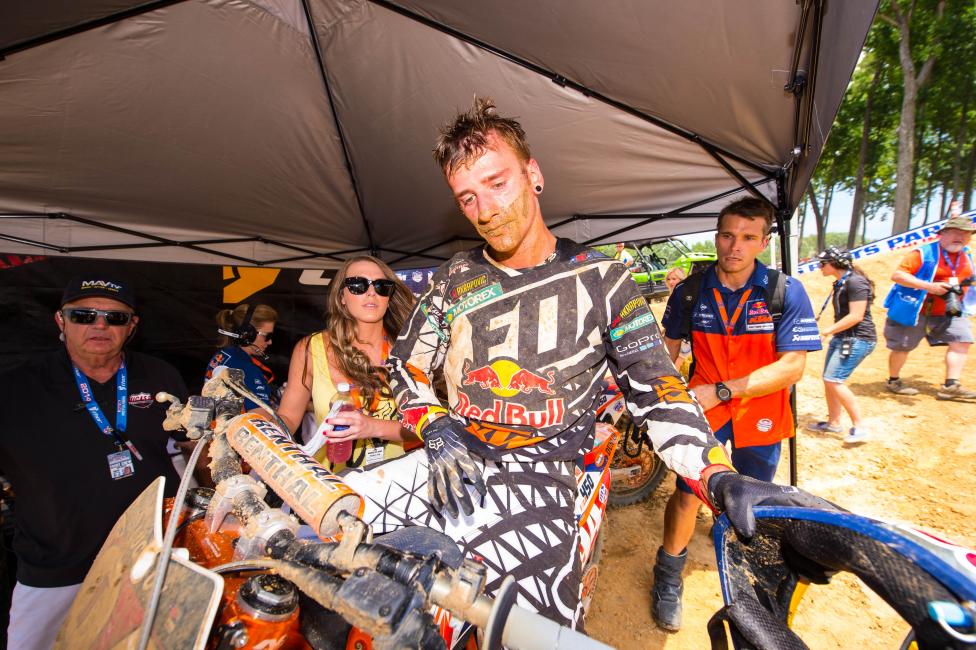 Dungey's strength is, well, strength itself. The hotter it gets and longer this season wears on, the better Dungey's chances get. In fact, if MX Sports ever holds a series on the face of the sun, it's a sure bet that Dungey will go 24-0. All jokes aside, conditions played right into the #5's hand on Saturday. He showed his fitness in that second moto and served notice to Roczen that there is a lot of racing left to decide this title.
The interesting piece of this puzzle, however, may not be Dungey's incredible ability to persevere as seasons grow long, but in Roczen's tendency to lose his edge. Roczen has shown in previous years—and even in supercross earlier this season—that his flame burns white hot, but can also burn itself out prematurely. In 2012, his first season of American outdoor racing, his average finish slipped from 3.25 in the first half of the season to 4.08 in the second half. Even more telling, his average finish for the first half of 2013 was a strong 2.25, but again his second half average fell to a worrisome 5.5. Will he slip again in 2014, or has he outgrown this late season decline? His current season average is a superb 1.58, but history has shown that the real test is coming.
For Dungey, this has to be the carrot dangling just in front of that orange KTM fender. If history serves in Dungey's favor, he could see himself winning races down the stretch and cutting into that substantial lead that Roczen has built up. The wild card here is that this is the first season that Roczen has worked with Aldon Baker. I am sure that Baker is well aware of both Roczen's past troubles and Dungey's late season surge. Can Baker find the recipe to maintain Roczen's elite level down the stretch? Or will the building heat and humidity once again take its toll on the German, giving Dungey the opening he needs to even the score.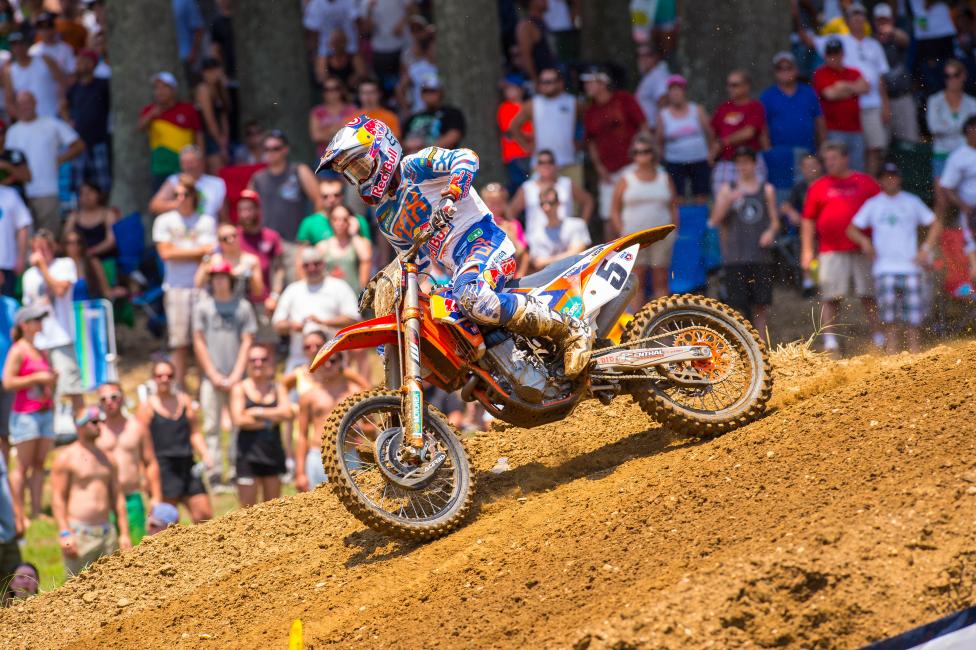 As we move on toward Utah, the weather will play a role. There will be more hot days, but just how many could be a deciding factor.
The return to Minnesota is four short days away, and Dungey has to be anxious for Saturday. Millville is his home track, and he has shown an ability to absolutely shred the field there. If Dungey can find a way to go 1-1, he can cut the lead to 20 points or even less. With Tomac improving weekly and Canard running up front consistently, the possibility exists for bigger point gains if Roczen slips even the tiniest bit. Dungey has the opportunity this weekend to make a big statement and change the atmosphere of this championship. Roczen has the same opportunity, however. If he can go into Dungey's temple and come out victorious, that would be a bitter pill for Dungey to swallow. Roczen could push his points lead to 30-plus and send the signal that this is 2014 and times have changed.
Millville is the pivotal round of this championship, as I see it. Dungey is in a must-win situation if he wants a legitimate chance of a red plate in Utah. Roczen has a golden opportunity to crush Dungey's hopes and re-grip his stronghold on the 2014 Lucas Oil Pro Motocross Championship. It will be a battle of wills; both riders knowing what is at stake. Add in the fact that this could be Trey Canard's best track, and we have quite the dynamic building. Temperatures are forecasted in the 70s, so we won't see another torture test like Budds Creek. Millville will be decided on another relatively cool day. Will Roczen use this good fortune to steal one in Dungey's backyard? Will Dungey show the young German that he doesn't need Mother Nature to help decide their fate? Your guess is as good as mine.