MotorcycleSuperstore Bell Helmet Program for Loretta Lynns
Motorcycle Superstore is once again posting over $50,000 in contingency support for this year's Loretta Lynn's Amateur National Motocross Championship. To qualify, you must purchase and wear the custom designed Motorcycle Superstore/Bell Moto 9 Carbon helmet.
If you are planning to race this event and are interested in this program, you need to fill out an application at the link provided here.
Here are the details to qualify:
1. Fill out the form at this link and submit ASAP.
2. Rider will need to purchase the helmet - at a significant discount.
3. Accepted riders will be contacted by phone and payment will be collected through Visa, MasterCard, AmEx, Discover or personal check.
4. Rider must wear the official Motorcycle Superstore/Bell Moto 9 helmet in all motos at Loretta Lynn's to qualify for this contingency payment.
5. Additional sponsor stickers cannot cover the Bell or Motorcycle-Superstore.com logos on the helmet.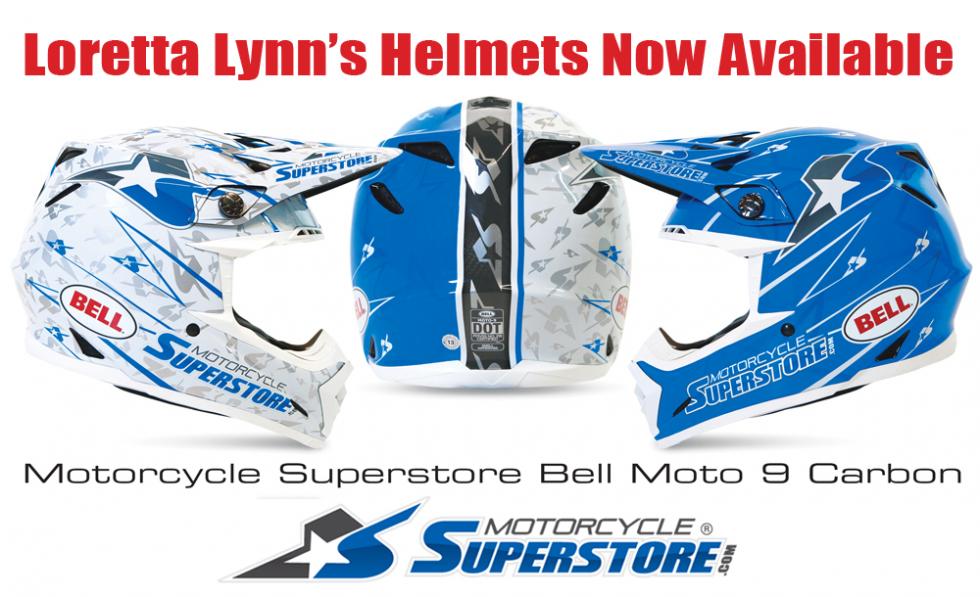 Contingency Payout
Will be paid in the form of Motorcycle-Superstore.com Gift Certificates for each Class Championship...
First place - $500
Second place - $400
Third place - $300
Fourth place - $200
Fifth place - $100
Contingency will be available for EVERY class that races at Loretta Lynn's,
Note: The smallest helmet size available is an adult extra small.
Helmet availability is based on first come, first serve as there is a limited quantity.
Rider selection is based solely at the discretion of Motorcycle Superstore.
For more information, email tim.clark@motorcycle-superstore.com