Kawasaki focused on refining their KX250F in 2015. The little brother of the KXF line didn't get the fancy new Showa fork, but instead sticks with the SFF fork that worked well last year. The new model features a host of small changes that aim to make one of the best 250 four-stroke motocross bikes even better.
The engine gets a new bridged box piston, inspired by the factory race team, which is actually heavier but paired with a lighter piston pin. It also has a heavier magneto rotor with greater inertia to assist with acceleration. A new downstream fuel injector is improving acceleration with finer droplets and ECU settings to match that change.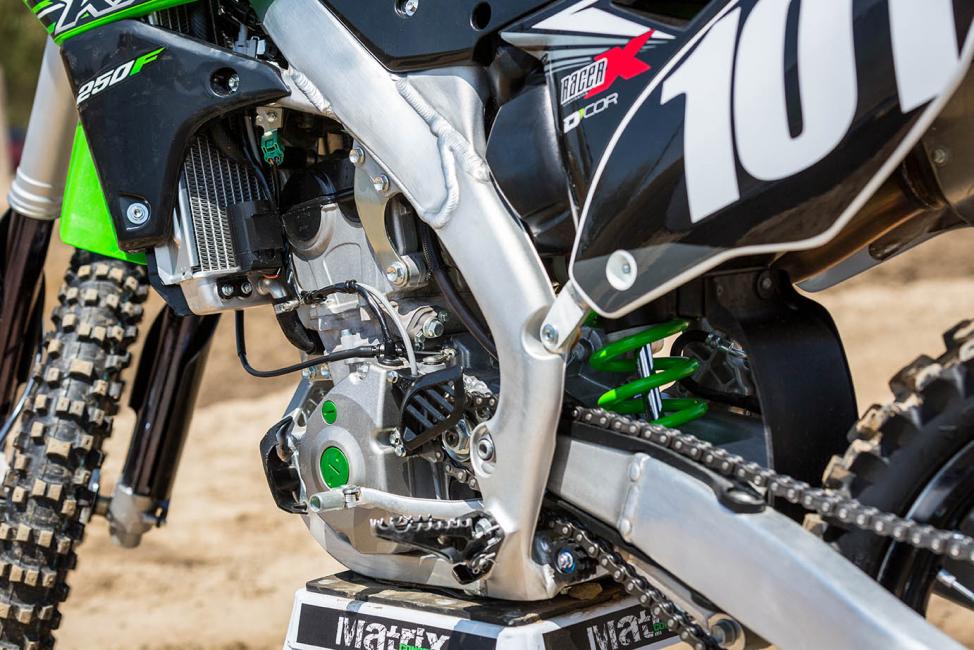 The suspension gets revised settings, front and rear, and the fork has a cool silver finish that matches the factory components. The shock has a dark anodized finish and a bright green spring, giving it a sharp look.
The brakes get the same change as the KX450F, which include Braking rotors front and rear with the front increased in size to 270mm.
A lighter subframe is incorporated into the chassis, and weight has been removed from the axles as well. The changes result in grams of weight savings, nothing you'll feel on the track. One of the coolest features is the adjustable footpegs, which give you an option of 5mm higher or lower. The bike comes in the raised position, which I liked, and taller riders will appreciate the flexibility. The handlebars are also adjustable and have four positions to get any rider comfortable. Bold, new graphics and green accents on the engine plugs and pieces round out the changes for 2015. These upgrades may not sound flashy, but they refine an already excellent motorcycle.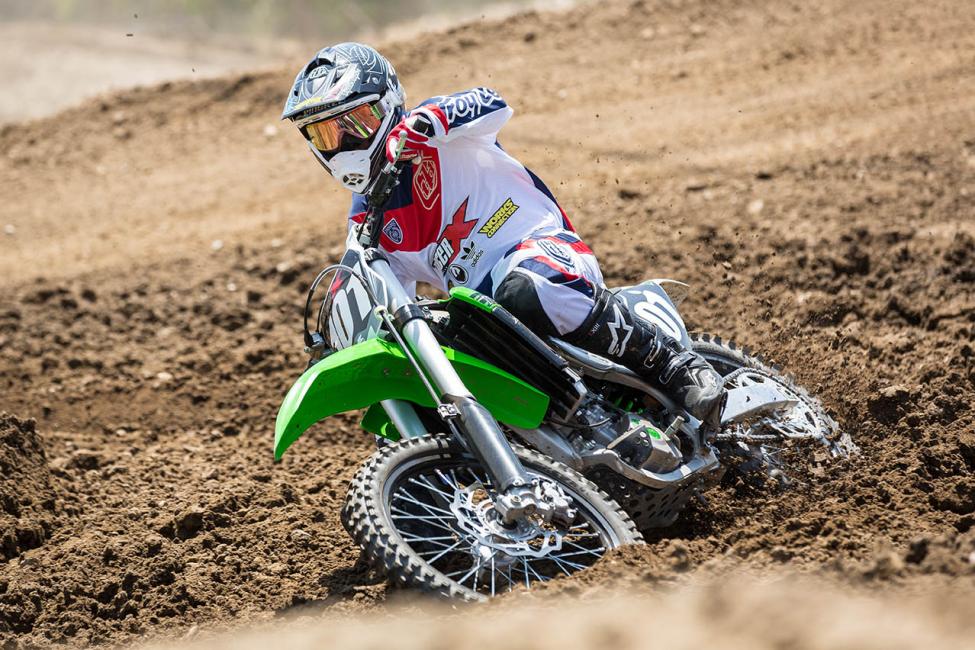 Check out our Racer X Films ride of the new machine to see how it all works, and stay tuned for our annual 250F Shootout later in the year.