Muddy Creek Raceway
Blountville

,

TN
Race Center: Tennessee
Lucas Oil AMA Pro Motocross Championship
After a weekend off in the Lucas Oil Pro Motocross, we know there's a pent-up demand for info. Luckily, an all-star cast of riders and teams were on hand for press day this afternoon. We grabbed a recorder and started asking questions.
Ken Roczen, Red Bull KTM
On approaching racing differently with teammate Ryan Dungey…
Racing is racing. It's not like we are the only people racing on the track. It's all about putting yourself in a good position and whoever is the fastest and strongest out there is going to win it. You have to do that race after race after race and not just a couple. You can't really have an off-weekend, you have to try and make the best out of it.
On when you start thinking about a championship…
It just depends. Honestly, the best is never. You literally just have to go out there and hammer down. Once you start thinking about it you start riding careful. It's important to put it out of your mind.
Zach Bell, GEICO Honda
On what's been the difference this year…
Mainly my maturity. It's definitely coming along. I'm just trying to take it race by race and have fun every race. It's definitely paying off. I've had a few top fives, a sixth and a seventh. Definitely coming up through the books, and I want to get on the podium by the end of the season, but right now just take it race by race.
On finding speed while staying off the ground…
The speed is really fast right now. The guys have a really crazy pace straight off the bat. If you can stay with them through the first five laps and then just stick with them throughout the whole race it's good. For me right now, I'm doing my own thing and just getting through the races.
On finding his place…
Yeah. Last weekend [High Point] was a little rough. I had some bike issues, but I was able to put that behind me. Lakewood was really good for me. I was in fifth and battled Marvin Musquin for a while then slipped back to ninth, but by the end of the race I was able to find my groove and finish sixth. The weekend before at Hangtown, I ended up fifth and pretty much did the first five laps sprinting with those guys. That has given my confidence.
On the East Coast tracks…
Yeah, the tracks on the East Coast are a lot better for me. It's a lot stickier, and not so slick. I'm a light guy and the bike just want to spin out from under me [on the West Coast]. Now that we are on the East Coast, I just really want to get a good start and have fun with it.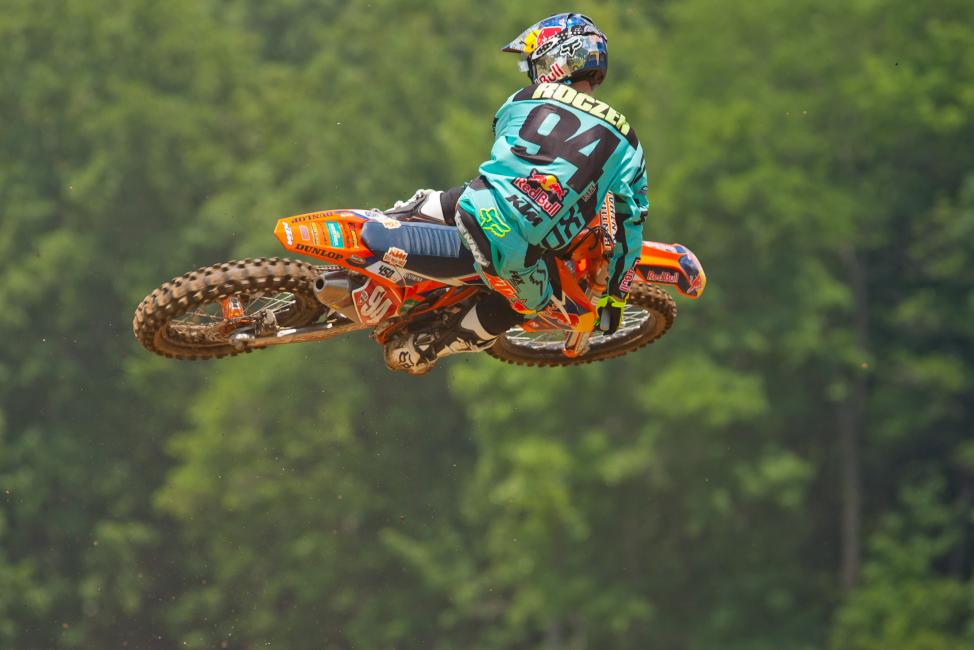 Marvin Musquin, Red Bull KTM
On his recovery…
The shoulder is fine. I'm doing way better. The first time I had a shoulder problem was at Glen Helen in the first practice—I dislocated it. I made a small mistake and I stretched out on the bike and hit a bump at the same time. It wasn't bad. I'm not in much pain anymore. The knee is sore, but it's strong. The best thing is the ligament is doing good. I don't have the full range of motion in my knee, but it's good enough to ride my motorcycle. [Laughs]
On how far away from he is from 100 percent…
My doctor said that to be 100 percent on the knee it would take one year. Because that was the second time I tore my ACL. That was the second surgery to repair the ACL on that knee. It's been really tough, and I had to take some time off after I started riding again. I had some time [to get ready], to do some conditioning and riding, but not 100 percent. It was more rehab stuff. It was really tough to train really good and be ready. But, like I said, it is good enough to be on the motorcycle and the weekend off really helped. We have done some good motos, and we should be better.
On getting there…
I can feel it when I ride [ACL], it's a lot better. It's also in your mind. You think about the knee and the shoulder and you don't feel 100 percent capable of what you are used to.
Eli Tomac, GEICO Honda
On his shoulder recovery…
I'm actually feeling really good on the bike. I've had a couple solid weeks at home, but it was kind of a bummer when I had my crash. It was after Seattle when I had my crash, and it was literally the smallest jump on the track. It was the last spot you think you would go over the bars, but I did it. [Laughs] This year has been rough, so I just want to finish out this year and hopefully get a few podiums or a win.
On taking time to get back into groove…
Obviously you want to win and get on the podium. You always feel awesome at home, but it's always a different story when you get to the race. Who knows, I could maybe run with the top guys or I could be back there in fifth or sixth. I guess we just have to find out Saturday.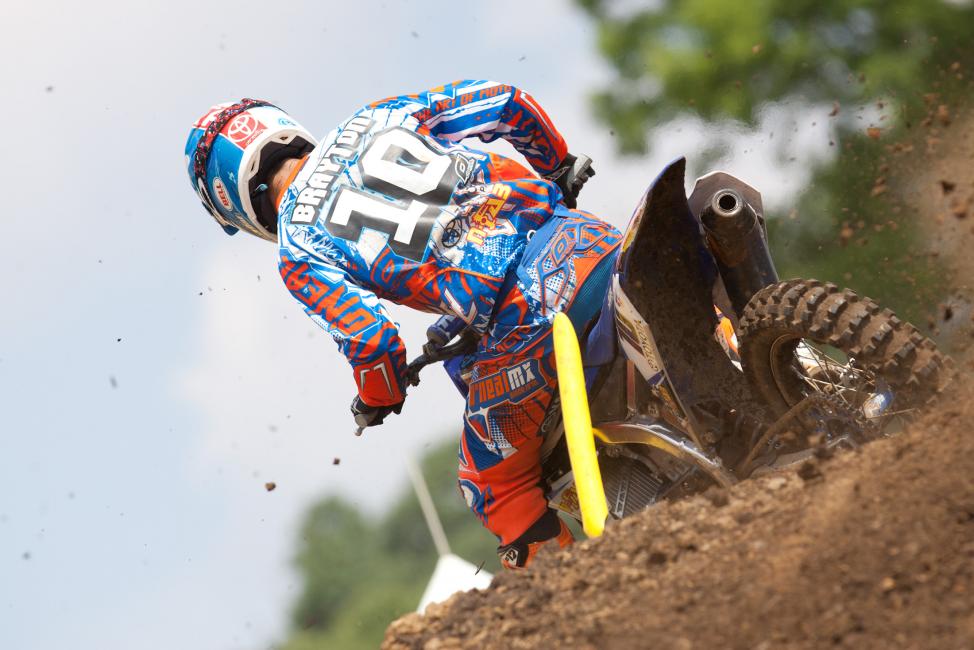 Justin Brayton, Toyota/JGR Yamaha
On his injuries…
What's a bummer is that the injuries weren't too bad. I broke my foot in St. Louis and I could still ride on that so I rode Houston. But I couldn't ride the way I wanted to ride. I couldn't put pressure on my feet. Going through the whoops and rhythm sections and all that I had to put more pressure on my left leg. I crashed twice and unfortunately I messed up my hand and tore my MCL. If it wasn't for the MCL, I probably would have been fine. But I needed to take six weeks off. I've been riding for a few weeks now and I feel really good. I was planning to race Mt. Morris, but I just didn't feel ready. I just felt like it would have been really rough. This is just a short three hour drive from my house, so there's no better race to come back to. I feel like I'm ready to race, too. I'm not just here to ride around and get some points.
On the Yamaha…
I think it's been awesome racing [to watch this year]. I'm not one of those guys that says, "I don't want to go to the race. I don't want to watch the race," if I'm not racing. I'm a fan of the sport. Obviously super stoked on Yamaha with what they've done in the 450 Class and the 250 Class. Their bike is awesome this year and I'm looking forward to putting another toward the front.