Pedro Gonzalez, the fastest motocross racer from Mexico, enjoyed nearly a decade long career racing in America as a professional. Several tough injuries led to his retirement in the early 2000s, but even in retirement, Gonzalez is still actively involved in the sport. We caught up with him just before the opening round of the Lucas Oil Pro Motocross season at Glen Helen.
Racer X: Pedro, what's happening? Thanks for taking the time to speak with us!
Pedro Gonzalez: Thanks! Since I retired and came back to Mexico, I have just been running and building my business, as well as raising my family! The business is named Moto Planeta. You say it like "planet" but with "a" on the end. We just opened another location in Monterey, and the primary focus of the business is selling parts, accessories, equipment and bikes. But we are only focused on dirt bikes, and that's all we do. On the side, I have job with KTM Mexico, running their race team down here for the Mexican Nationals. All that stuff keeps me really busy.
How big is motocross racing in Mexico?
It's steady. It's been the same for a long time. For a national race, you can find around 120-150 riders, all combined in all the classes. In some places, we have a very big crowd though who comes out to watch.
Has the crime affected the dirt bike world at all? We hear all these stories in America about how bad things are down there.
Monterrey, my home city, used to be the safest city in the country. All the big American companies had factories down here. But for some reason, things got out of control, and it was pretty bad. The wealthy people, those that could go, got out. A lot of people left. I was scared sometimes in the past, and thought I would maybe stay in America instead, but things are better now—it's pretty safe. But dirt bikes were not an issue or a target. It was kidnapping for ransom and stuff like that.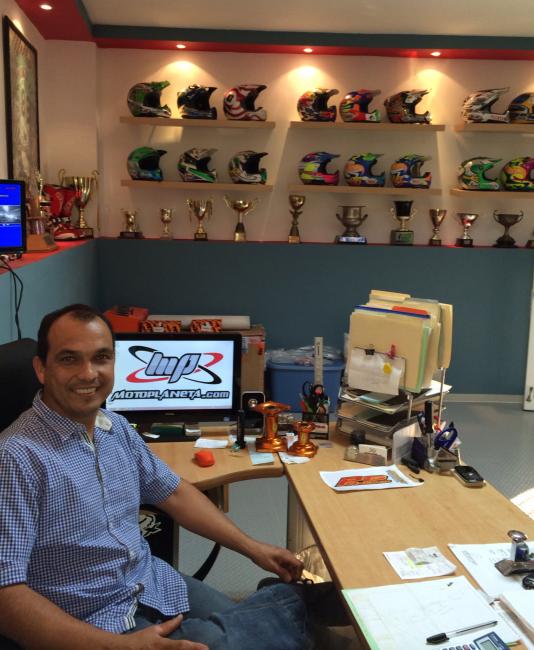 What was it like growing up in Mexico racing, and reaching the highest levels of the sport?
When I was a kid, I used to do all the Mexican Nationals. In the mini class, I was good, but not special. When I was on a 65, I got better, and started winning a lot. My dad decided to take me to Texas, where there was more competition. When we went there, the first time, it was an eye opener. The guys were way, way faster. We lived only three hours from Laredo, Texas, so we would go to San Antonio and race Saturday night. We would go in the morning and come home at night—it was a long day. In Texas, the competition was very hard, but in Mexico I was way, way ahead. From the 85cc, I went straight to the 125 expert class. I was only 14 years old and I was racing the older kids. By the second year of big bikes, I was better. I was looking for more competition, so I raced the Latin American championships in 1992 and I won the 250cc class. That year we did the Mexican Supercross race, which was a big deal for me. Tommy Rios was involved and I did decently. The guys from Fox offered me a ride in the USA, and that allowed me to come to America. That gave me my start. I think they gave $250 for expenses to travel, which was not that much, even back then! I would have to push to make the races, but I did, and that got me started.
The 1993 season was pretty much your breakout year, right?
Yes, it was a good year. No one knew me—I made the main in my first race on a stock CR125. By the second race, I had Kawasaki of Mexico support. They offered me a few bikes, $1000 in parts, and a modified bike, which was built by Pro Circuit. That was my first modified bike. I scored seventh in Anaheim, and every week I was improving. At the second-to-last round, I got a third at San Jose. Then in 1994, Mitch [Payton, Pro Circuit] offered me a ride for one year. And I won the race at San Jose. It was same place as my first podium the year before. That win was very important for me.
And then you went onto enjoy a long professional career, right?
I made a bunch of podiums, maybe ten in total. But when I jumped into the 250cc class, it was rough. I had no support, and was doing it on my own. My best finish was a sixth place. Then I moved to arenacross, and I took a chance with that. It was pretty good though. I ended up sixth overall in the series, but I got hurt. I won a bunch of races though, so that was good. In 2001, I won a quite a few more, but I had to have appendix surgery and missed two rounds. I ended up third in the points, but won the Dash for Cash Championship. I switched teams for 2002 and everything was really good that year, but then I had a big crash, and from there things started going down for me. I came back and did some races with Suzuki, but then I broke my femur. In 2003 I had no ride, so I did my own Kawasaki of Mexico deal. I won two arenacross races, but then I broke both my wrists. I went home and decided to retire after that.
Wow, those sound like some rough injuries. Do you feel like you accomplished your goals?
Yes! It was a dream come true to become a professional racer, and it was some of the best years of my life! Racing motorcycles, making money, living in the USA and racing with the best guys in the world. Not too many can say they did that. This year, I went back to some supercross races to help out one of our Mexican riders, Rubin Alanis. It was a flash back to when I was racing.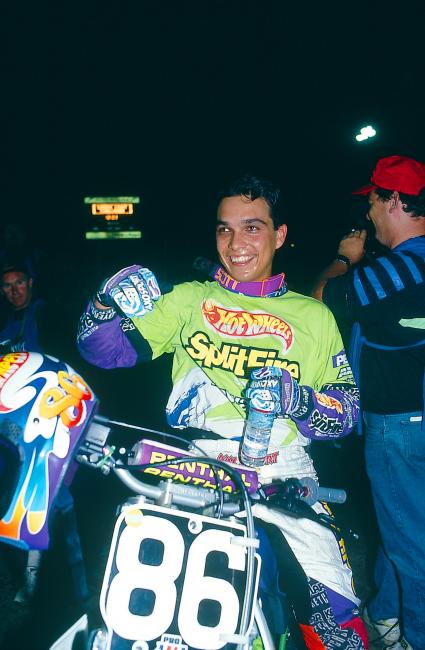 How was the money for you?
Not that great. When you finish 10th in points, it's not a lot. But, it was enough to save a little, and it gave me the chance to build my house and to start my business, so I'm thankful of the sport. I didn't make millions, but I was able to save what I made and it helped me to be where I am right now. The best of all is all the people I met. Right now I'm still dealing with the same people, that is the best part of it. Those relationships have paid off. I import a few American products: Asterisk braces, X Brand goggles, Fly Racing, Twin Air, Renthal and a few other brands. Business is going good.
Do you still ride?
Yes, of course! I like to ride and train with my guys. I like to go fast, but I don't go like I used to.
Tell me about your personal and family life?
I've been married since 1996. We have two boys and one girl. My oldest is Juan Pedro, who turns fourteen this summer. Isabelle is 12 and Gonzalo is 10. My wife's name is Tere. I actually met my wife through a friend, and it had nothing to do with dirt bikes at all, which was funny, because my life resolved around dirt bikes. We started dating in 1989—we were just kids back then! She was really my only girlfriend, and here we are, still married and living in Monterrey, Mexico.
What countries have you raced in?
Oh, wow, so many! Mexico, of course, Guatemala, El Salvador, Costa Rica, Peru, Venezuela, Canada, of course America, and also Spain, France, Italy and Switzerland. I am sure there are others that I'm forgetting right now!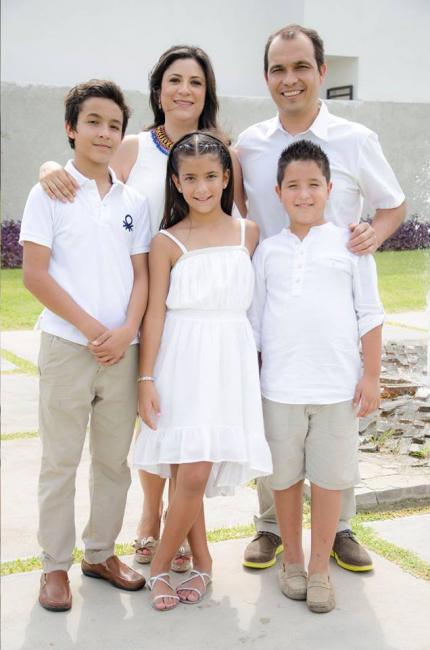 You were the biggest talent to come from Mexico. Why are there not more riders from your country?
You know, it's hard to race in America. I think the Mexican guys are afraid of leaving things behind. Mexican people are very close to their families, so it's hard to leave home. When I was racing, I was chasing my dream and it worked out for me, but no matter what, you have leave and find the completion.
Well, Pedro, thanks for talking. Any last thoughts?
Well, just thanks to everyone who helped me over the years. There are so many people, I'm so thankful for everyone that helped me, I am going to forget if I try to list them all. They know who they are, along with my family, my wife, they supported me all these years.
One last question: do your sons ride or race?
No! They don't like dirt bikes. I tried to let them ride, but they weren't interested, and I'm okay with that. It's actually probably better. My youngest son plays soccer, as does my daughter. My oldest is into track and field. He likes to run and stuff like that. But none ride, and that's okay for me as long as they're happy.