Hangtown Motocross Classic
Rancho Cordova

,

CA
Race Center: Hangtown
Lucas Oil AMA Pro Motocross Championship
By Aaron Hansel and Chase Stallo
Josh Grant
Superb showing from the JGR Toyota Yamaha rider last weekend in overcoming immense pressure from Red Bull KTM's Ken Roczen to win the first moto of the season. He was unable to repeat that performance in the second moto, however, and finished fifteenth. Blame a bad start and some crashes. He's shown us he's got the speed to win—can he save some of it for the second moto and be in the hunt for an overall victory at Hangtown? – Aaron Hansel
Hurts so Good
Had you told Ken Roczen before Glen Helen that he'd go 2-2 for second overall he probably would have been happy about it, but he probably wasn't overjoyed at the way it actually played out, losing each moto by mere inches. The good news is that he's got another shot at sealing the deal this weekend at Hangtown. - Hansel
What Just Happened Here?
Is probably what the 250MX field was thinking when Yamalube/Star Racing Yamaha's Jeremy Martin spanked them like misbehaving four-year-olds in both motos at Glen Helen. We knew he was fast, but seriously, where did that come from? Sure, it was just one race, but that kind of utter dominance can't be only attributed to luck, right? We'll find out at Hangtown. - Hansel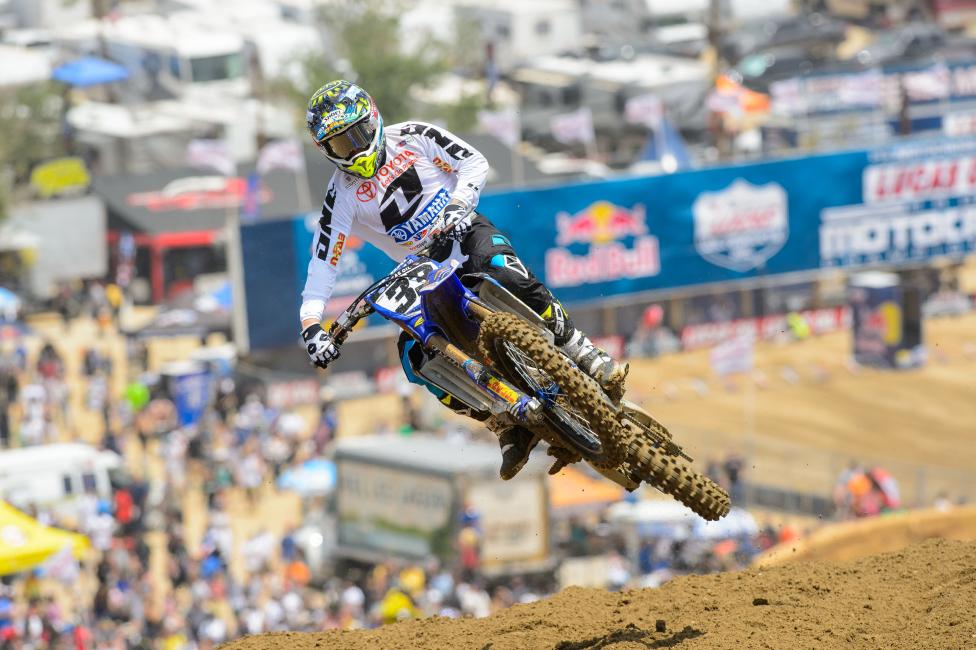 Work in Progress
After taking tenth overall at Glen Helen, Chad Reed admitted that with only three weeks on the bike, he took it easy at Glen Helen in an attempt to get through the first round intact. "Just rode well within my limits and didn't really push it anytime," Reed said to Racer X's Steve Matthes. Obviously, Reed's season is going to be a work in progress. We'll see just how much progress can be made in one week when the gate drops at Hangtown. - Hansel
Blown Opportunity
Jason Anderson was credited with tenth overall, but had his motor not blown late in the second moto while running fourth, it would have been third on the day. Anderson isn't known as being a motocross specialist—he's only got one overall podium to his name—but if he continues to ride like he rode at Glen Helen, he could change that reputation this season. Let's see if he doubles his podium count this weekend. - Hansel
And Then There Were Two
It's hard to quantify what the loss of Dean Wilson means to Monster Energy/Pro Circuit Kawasaki. But consider this: Since the three headed monster of Rattray, Wilson and Baggett won a staggering 23 of 24 motos in 2011, the only Pro Circuit rider to win a moto is Baggett—and he only won one moto a season ago. The six rider team has been trimmed to two, with another title contender lost. Baggett picked up some of the slack in 2012—can he do it again? – Chase Stallo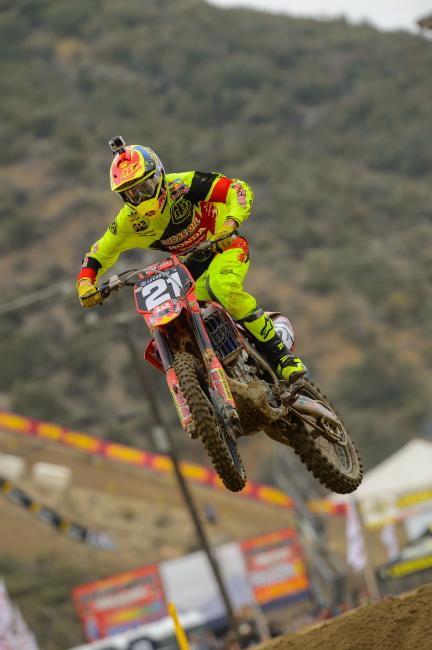 Expected Goals
Cole Seely, by his own admission, had not "proven myself enough in the outdoors to have it in people's minds that I'm going to go out there and get podiums." In fact: through thirty-nine career races entering Glen Helen, Seely had never captured an overall podium. A background in BMX has lent itself to a style more fit for supercross, something Seely hopes will change in 2014. "I think outdoors I just needed better fitness and now it's there, so it's helping." Will Seely continue his upward swing outdoors at Hangtown? – Stallo
Dungey Is Dungey
One by one, contenders began to fall at the season opener. Stewart, Canard, Barcia, Reed all had their troubles at Glen Helen. Sure, it's the first race of the season. Sure, anything can happen. But you don't have the second most wins in 450MX history, ala Ryan Dungey, by chance. There will be challengers—add Ken Roczen to the list above—and Dungey will lose motos. With his performance last Saturday, the rest of the best have some things to figure out—will it happen by tomorrow? - Stallo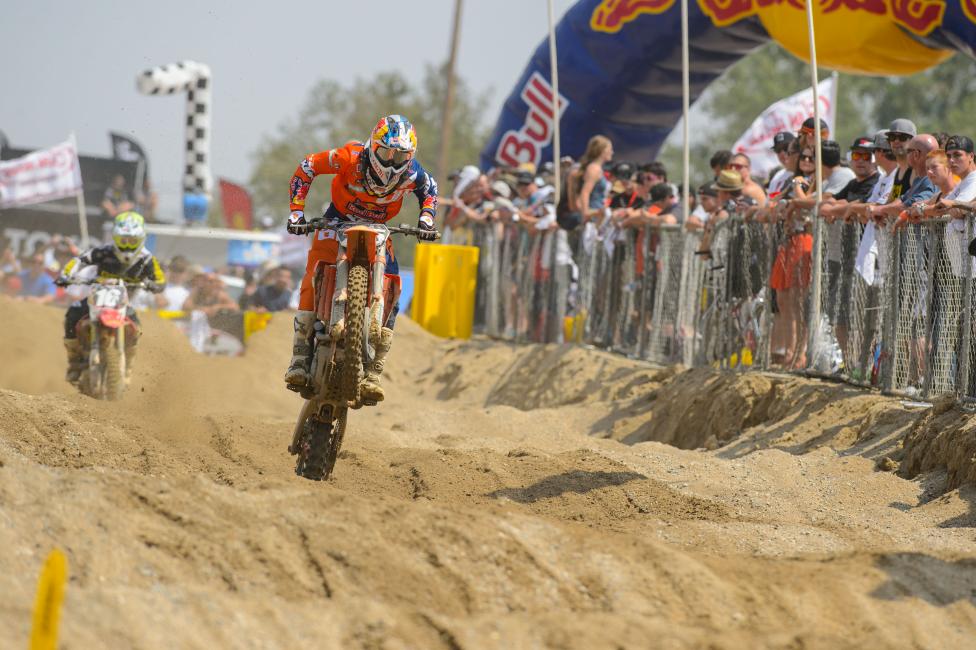 Healthy… ?
Marvin Musquin entered Glen Helen nursing one injury (ACL), and left with another (dislocated shoulder). Shoulder injuries can be tricky, but Musquin seems to have escaped anything serious and short of a setback will be racing this weekend. A title favorite entering the season, Musquin was happy just to race last weekend, but even after salvaging eighth overall, he's still left with a lot of ground to make up. Will his health let him back into contention? – Stallo
Fully Nelson
Lost in the hoopla over Yamaha's star day, Pro Circuit's nightmare and Pourcel's return was the second moto performance of the oft-injured Jessy Nelson. After winning 2012 MX Rookie of the Year honors, Nelson completed just ten races over the next year—four in Lucas Oil Pro Motocross. Beset by injuries over the course of his career, Nelson finally looked whole again en route to a sixth place finish in moto two. Talent has never been a problem, but consistency has. Can Nelson continue his strong start at Hangtown? - Stallo