In The Mag, On The Web is an online feature where we take a behind-the-scenes look at one of the print features in Racer X Illustrated. Check out some more information on "10 Bold Predictions" by the Racer X staff.
I've always wanted to be able to predict the future, but we all know that's not always the case. But in this case, we had fun with it. What's going to happen this summer in both the 450 Class and 250 Class? We rallied up the troops in the Racer X HQ and came up with "10 Bold Predictions" that you'll end up seeing this summer in Lucas Oil Pro Motocross. And who knows, if we're wrong on a few, then it was DC's fault, no, it was Weege's fault, no, that was JT's prediction, well maybe that was Matthes and Chase's idea. No, that was definitely Jordan. See? We had some fun with this one. Take a look and see what we've come up with.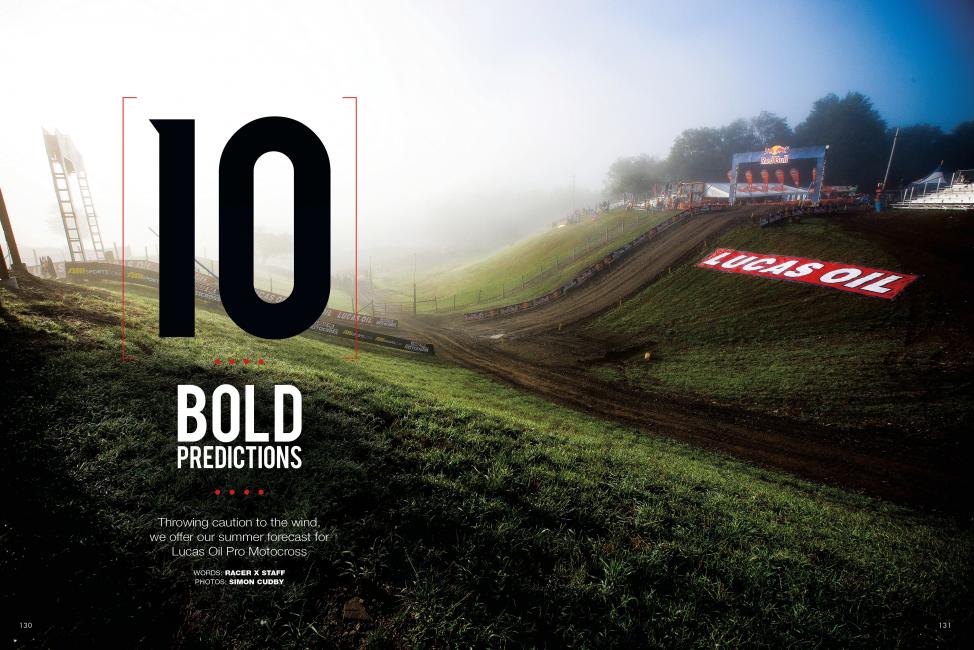 Read the entire "10 Bold Predictions" feature in the July '14 issue of Racer X right now or look for the cover below on Newsstands to pick up the issue in person.