With only three rounds remaining in Monster Energy Supercross, it's once again time to take a look at who will no longer be eligible to race the 250SX Class next year, who's on the bubble and who will sneak under the radar for yet another season. But before we start naming names, let's take a look at the rules that the AMA has put in place for class promotion in supercross (since Lucas Oil Pro Motocross is a National Championship there are no rules in place for promotion).
Effective with the 2007 season points, riders earning at least 135 points in a nine-race season, 120 points in an eight-race season, or 105 points in a seven-race season, in three seasons of Lites competition will be ineligible for the Supercross Lites Class.
In addition to the points ruling, there's also a championship clause:
A rider that wins a Supercross Lites Championship will be eligible to participate in the Supercross Lites class for a maximum of three years total regardless of what year he/she won the title. (i.e. if a rider wins the Championship in their third year of Supercross Lites competition, they will be ineligible for the Supercross Lites class regardless of points and therefore not eligible to defend their Supercross Lites Championship title).
So those are the rules. Who are some of the veterans of the 250 class? How close are they to pointing out? Here we go.
Cole Seely
Seely would have exceeded the limit in 2012 had he not suffered a big injury in Salt Lake City that ended his season early. That kept him under the point limit in that season. Since he went over in 2011 and 2013, and has already gone over this year, this is his last year to earn that elusive Western Regional 250SX Championship. The rules say he has to move up no matter what.
Jason Anderson
2013 was the first year that Anderson actually exceeded the limit, but that doesn't necessarily mean that he'll be eligible for the 250SX Class next year. Since this is his fourth year in the class, winning the championship will trigger an automatic promotion (if you've raced the class three or more years and win the title, you're out). If Anderson doesn't win the title, he'll have one more year of eligibility left (he's already over the limit this year).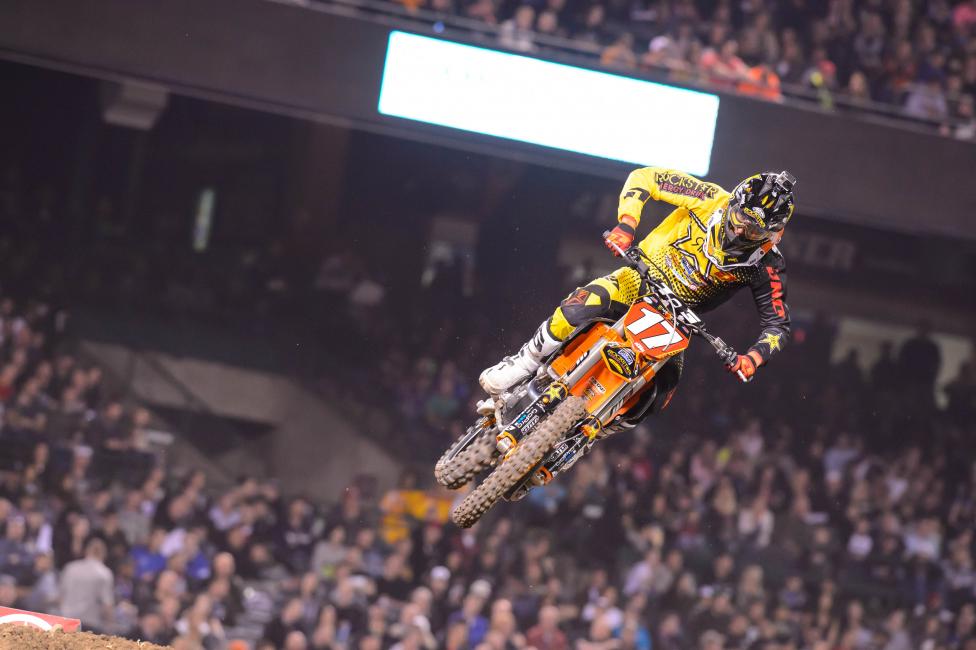 Marvin Musquin
There was a tricky deal for the Red Bull KTM rider last year. Since he qualified for A1 in 2007 (but ended up not even lining up for it), and raced the full season in 2012, 2013 was technically his third year in 250SX. If he had won the championship over Wil Hahn last year, which he nearly did, the AMA would have been faced with the tough decision whether or not that one race in 2007 (that he qualified for but didn't participate in) constituted a "season" in the class. Luckily for the decision makers, Musquin didn't win the championship and they were off the hook. Musquin exceeded the threshold in 2012 and 2013, so this would have been his final year, but since he's been injured all season he's got another year of eligibility to burn.
Malcolm Stewart
Stewart's never exceeded the threshold, but he might this year. If he earns twenty-six points or more before the end of the year he'll burn a year, leaving him with two more years.
Kyle Cunningham
A similar situation as Stewart here, only Cunningham will need to earn forty-one more points before the end of the year to burn his first year.
Justin Bogle
Great news for Bogle fans. The GEICO Honda rider didn't exceed the limit in his rookie year in 2012 and an injury kept him out of supercross in 2013. Okay, getting hurt isn't great news, but it all means he's got two more years of eligibility left (he's already gone over the limit this year). If he wins the title this year, he will get to defend it in 2015. If he had raced at all last year and won the title this year, he would have been forced out.
Blake Wharton
Wharton is a 250SX veteran, but he hasn't gotten the boot yet. In 2009 he came in under the limit by two points and he was four points under in 2010. He was within ten in 2011, but had to pull out early with a shoulder injury. He finally went over in 2012 and 2013, but thanks to a hurt knee he won't point out this year, even if he comes back to win the final two races of the year. So there's another year for Wharton coming up.
Dean Wilson
It sure seems like Dean Wilson would've been booted long ago, but here he is still plugging away. Injuries and visa issues have actually kept him in the class. He would have crossed the points threshold in 2010, but he missed two races after getting hung up in customs after the Canadian round. He failed to break the barrier last year after getting hurt in Indianapolis, which allowed him to stay on a 250 for 2014. With only fifteen points (and two races left in which to earn them) separating Wilson from pointing out, expect him to be forced into the 450s next year—although he'd like to be there regardless.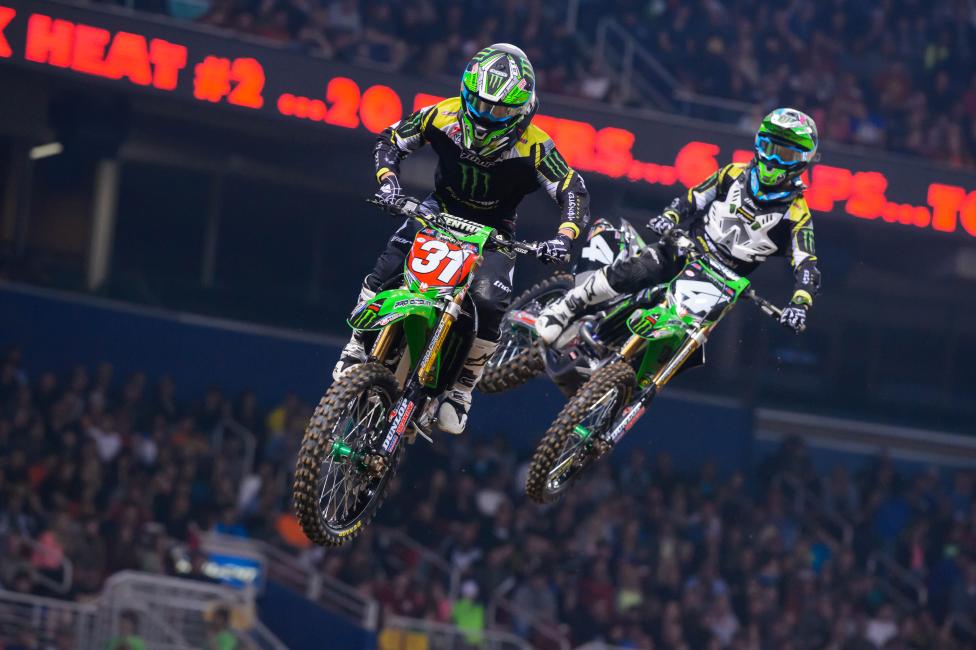 Blake Baggett
The BB Gun (don't worry, we'll start calling him El Chupacabra again when the Nationals get under way) went over the limit in 2011 and 2012 after coming in two points shy of it in his rookie year in 2010. Yes, he was two points in 2010 away from having to race a 450 last year. Then a broken wrist at A1 last year handed him one more year of eligibility. Like his teammate Wilson, Baggett currently has 120 points with two races left. If he scores a total of fifteen more points before the end of the season, he'll face mandatory graduation.
Martin Davalos
Crazily enough, Davalos has not finished a single season above the limit, and he's been doing this since 2006! In fact, last year he even scored 134 points, just a single point below the threshold! This year he's already crossed the 135-point mark, which means he's got two more years left in the class. But if he wins the championship, and right now he's looking good for it with an eight-point lead over Justin Bogle, he'll be required to jump on a big bike next year.