The Ricky Carmichael Road to Supercross has been fully entrenched into the Amsoil Arenacross series in 2014. Amateur stars like Aaron Plessinger and Keith Tucker, to name a few, have brought validity to the program with their high rates of success. Although the effects of the program won't show for a few years, the first factory-supported rider has completed the mandatory requirements. That rider is Keith Tucker, a quiet, articulate, North Carolina native, supported by Triangle Cycles and part of the bLU cRU—Yamaha's amateur program. Tucker has not only qualified for three arenacross night shows, which makes him eligible to race Monster Energy Supercross, but along the way he's won two Arenacross Lites races and is currently sixth in points. With his supercross requirement now complete, he'll likely head to supercross in 2015. We caught up with Tucker earlier this week to talk about his experience with the Road to Supercross.
Racer X: For those who may not be familiar with the name Keith Tucker, can you tell us a little bit about yourself?
Keith Tucker: I'm 18 years old from Fuquay Varina, North Carolina. I'm just another guy on a dirt bike, I guess.
You were the first factory-supported rider to complete the Ricky Carmichael Road to Supercross. What does that mean to you?
It means a lot. It's very exciting to be one of the first guys to do that and lay out a path for the rest of the people. To be that guy to say I was the first one to do it feels pretty good.
I saw Ricky himself sent you a congratulations tweet. How special was that?
It was crazy. I liked it a lot. I've never met him in person, but I've always looked up to him as a racer and what he did for the sport. To get a tweet from him was pretty cool.
Many may have not noticed, but you won five titles at the Mini Os last year. How much confidence did that give you coming into arenacross?
It gave me a lot. I knew going into that I was good on supercross type stuff—I didn't get to show it at Monster Cup, unfortunately. But I have finally been able to show it at arenacross. I came out of Mini Os really hot. It was a really successful Thanksgiving, I guess. Before that, I knew I could do it, but it really boosted my confidence.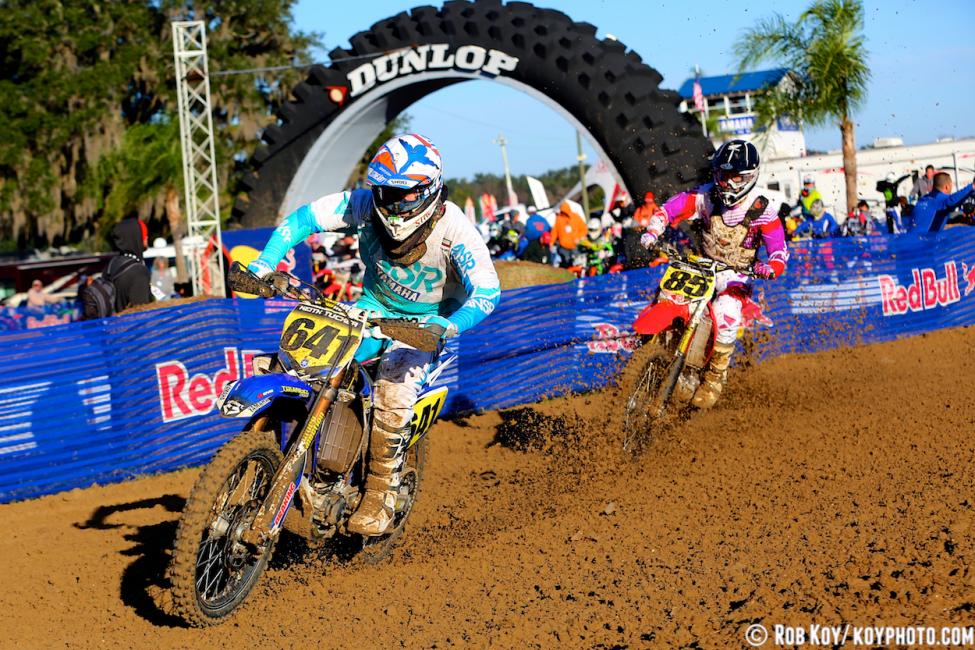 There has been a lot of talk about how the Road to Supercross will work out. What has been your experience?
I think it's been great. I think it's working fantastic, actually. I mean you have all these guys mixing it up with [Tyler] Bowers, [Mike] McDade, [Zach] Ames and all those guys and we're all new to the supercross thing and we're able to get acclimated to the technical rhythm section and whoops, and the big berms. Being able to bang bars with those big names is a big help rather than just jumping into supercross.
What are your plans for turning professional?
The plan would be to do East Coast in 2015. But everything is subject to change. I might do the outdoor nationals following Loretta's. I plan on staying in the A Class through Loretta's, I know that much. I'm honestly really looking forward to supercross. I've been training hard down here at MTF [Millsaps Training Facility]. I feel like I could do well right now, but I have a whole year to practice, so that's good.
MTF was recently featured in the Behind the Dream series that aired on CBS. It's been know to be one of the better facilities to get accustomed to the professional lifestyle. How has your experience been?
I believe it's the best, honestly. I haven't been to another place to train so I can't speculate and say, "We do this and this better." But I do believe with our training program and the riders we have here it's hard to beat. Our training program is insane. For supercross it's great. We have a ton of fast guys down here. When everyone is healthy we have Gavin Faith, Joey Savatgy, Paul Coates, Anthony Rodriguez, and a lot of other fast guys. Being able to practice with those guys on the supercross tracks helps an insane amount.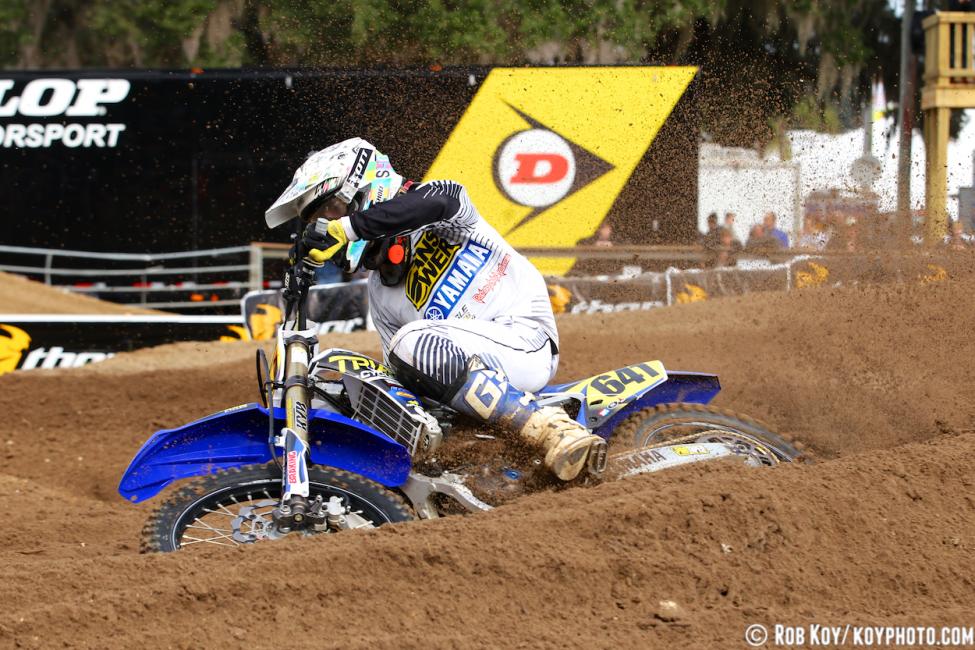 What are your plans for amateurs this year?
I'm assuming we are going to do Freestone, Oak Hill and Millcreek. I don't know for sure, but I believe that's what we're doing. And then we will hit Loretta's.
Congratulations on becoming one of the first riders to complete the Ricky Carmichael Road to Supercross. It's probably something that will stay with you for a while.
Thanks. I just hope I get to represent it well when I do race supercross and show that it did help.