Rekluse Introduces the Core EXP 3.0
Boise, Idaho
- Rekluse is proud to announce the Core EXP 3.0™ Auto-Clutch. By listening to our customers and professional racers, the Rekluse team developed a rEvolutionary new auto-clutch design. With excellent clutch lever feel/modulation, reduced weight, better cooling and enhanced durability, this innovative technology is here to meet the world-class performance standards our customers and professional race teams demand.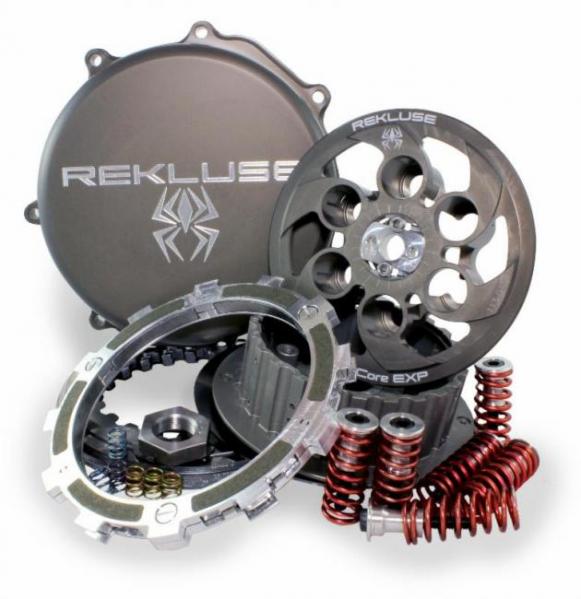 What's New?
Improved EXP Disk Design
More durable. Longer lasting. More reliable.
Innovative Pressure Plate and Center Clutch Hub design
Offers better cooling. Lighter weight. Increases clutch life and reduces fade.
Steel Drive Plate Design
Provide consistent clutch modulation and power delivery. Less friction. Better cooling.