Hello, everyone, and welcome to the Rev Up. This week I wanted to go back in time 20 years ago to what I consider one of the coolest years in our sport's history. As the 1994 supercross season was set to begin there was a changing of the guard taking place. Jeff Stanton had won the final supercross of the year in '93 and many racers had hoped that Jeremy McGrath's rookie explosion wouldn't carry into the new season. There was no such business to be had as "Six-Time" Stanton would struggle and eventually announce his retirement from professional racing, joining other all-time greats like Jean Michel Bayle and Damon Bradshaw who had also faded away. McGrath would begin the '94 season on fire winning four in a row before none other than Michael Ray Craig raced his #19 factory Yamaha to the main event win in Tampa, Florida. As the series wound down Kawasaki's Mike Kiedrowski and Mike LaRocco would keep MC honest, and ultimately have their revenge in the outdoor series, but it was SX title #2 for McGrath, who would go to become the greatest supercross racer of all-time.
Meanwhile a ground breaking video production had began by the folks at Fox Racing that would change the sport forever. The first offering of the "Terrafirma" motocross video series was being filmed and would feature racing action that drops jaws and inspires to this day. In many ways, the videos produced during this era led to today's world of professional freestyle, and the X Games. Terrafirma has an amazing racing vibe, too. Just check out this YouTube clip for further validation.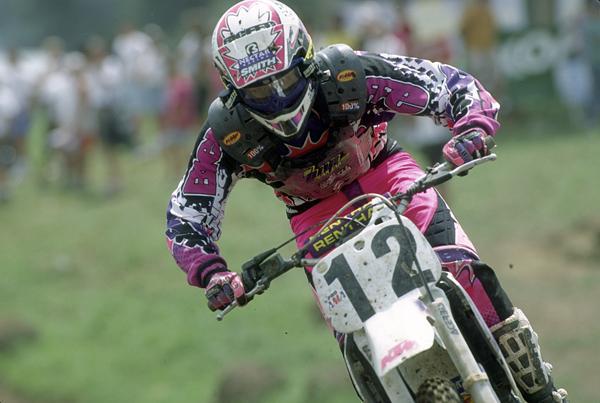 This was the KTM look 20 years ago. And that was an impressive national number for the brand in those days!
Fran Kuhn photo
How much has changed in two decades? Well, let's take a look at things through KTM's perspective. In the '94 season they had Oklahoma racer Cliff Palmer making main events on a white #12 KTM 250 but that was pretty much it for their impact on American motocross. Their bikes were considered inferior, and racing one meant you were either on your way out, or didn't have the credentials to race for anyone better. My how times have changed. Today KTM dominates the market in almost every category and are the perennial powerhouse in amateur and professional racing. But perhaps 1994 was a great year for KTM after all…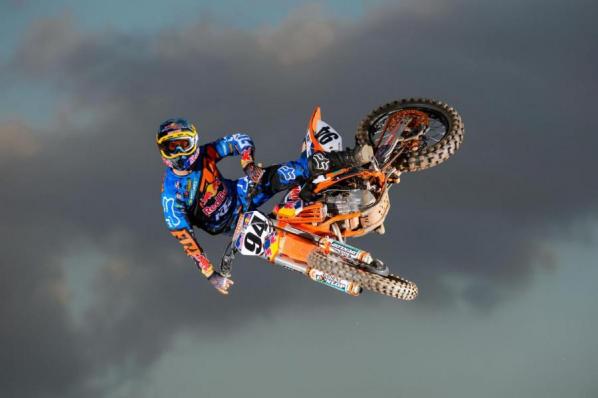 Why does Kenny run the #94? Read on.
Simon Cudby photo
Ken Roczen will line up for his rookie season in the 450 supercross aboard a KTM 450 with #94 on the plates. We chased down Fox Racing's Chris Onstott to help find out why young Roczen has chosen to race with that particular number, to which he confirmed, "That is the year he was born." How about that? He wasn't even born when Terrafirma hit the scene! While KTM has enjoyed the success of supercross and outdoor national champion Ryan Dungey, the addition of Roczen to their premiere class line up has to have them fired up. As the 2013 250 West Champion, Kenny's supercross skills have been proven and his style has already proven to lend itself well to the larger machine. Throw in the fact that he has been training and riding alongside Ryan Villopoto down in Florida, he should be considered a solid threat to win some main events in 2014. It's hard to call Roczen a rookie in any regard as he is already an accomplished World Champion and one of the most prolific Motocross of Nation's competitors we've ever seen. Kenny's appearance and personality off the bike makes him a fan favorite and his rivalry with fellow 450 class rookie Eli Tomac should make the #94 one of the most exciting numbers in 2014. Unfortunately, as I am finishing this week's column comes news that Roczen has suffered a practice crash and has been injured to some extent. Stay tuned to www.racerxonline.com for more information on his condition and racing status for Anaheim 1 in two weeks. Regardless, whenever Kenny gets on that 450 in race mode, he'll be one to watch.
Thanks for reading, see you next week.