I first met Brett Metcalfe during the late winter of 2003. He had come from Mannum, Australia, via the European continent where he had just put a year in on the 125cc World Championship tour. Now in California—and the promised land of American motocross—the affable young rider had recently been assigned to the KTM factory team and was just starting to enter the higher learning "school hard knocks" world of AMA Supercross.
Metcalfe performed well, placing fifth overall in the 250SX East Region. A year later, I learned what Brett Metcalfe was really all about at the 2004 Washougal National. After climbing off of his KTM 125 at the conclusion of the second moto, he removed his helmet and jersey, sat on an ice cooler, slowly caught his breath and then took on the 1000-yard stare. He was hot, sweaty and spent. Chasing around a bunch of four-stoke 250cc-powered motocross bikes on a 125cc machine for a hard-earned 17th overall could have that effect on a guy. At the same time, KTM teammate Ryan Hughes, also beat-down from chasing 250Fs, was a little more animated, stomping around and calling his bike a "moped" (KTM had yet to make a 250F motocross bike at this point in history).
Watching on, amused, Metcalfe knew where Ryno was coming from but was also cognizant that all he could do was just keep on keepin' on. And that, to this very day, is what Metty has always done. A decade removed from that sunny afternoon in Washington State, Brett Metcalfe is now a seasoned veteran, a former member of the KTM, Yamaha of Troy, Monster Energy/Pro Circuit Kawasaki, GEICO Honda and factory Suzuki race teams, an AMA National winner (Southwick in 2011), and most recently, the 2013 Canadian Monster Energy MX National Champion. And, after winning the MX1 qualifying moto at the recent Motocross of Nations in Germany, he is now, literally, packing his gearbag and printing out his airline ticket for a 747 ride way Down Under to Australia. This Monday, Metcalfe will return home to contest the final three rounds of the 2013 Australian Supercross Series.
On Thursday afternoon we ran into the Monster Energy/Parts Canada/Leading Edge Kawasaki rider and asked him to address a few topics concerning his 2013 season. In typical fashion, the Elsinore, California-based family man was more than happy to oblige.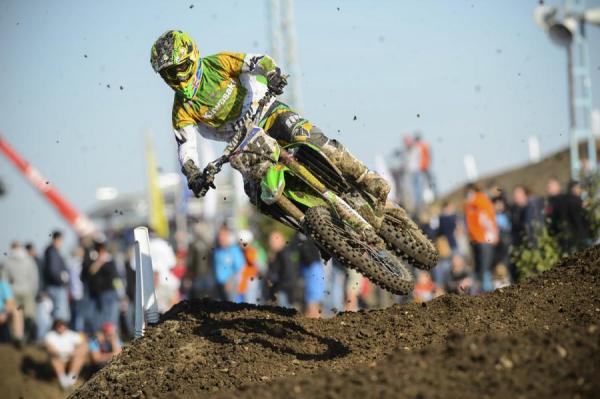 "Winning that MX1 qualifying moto at the Motocross of Nations, from a career perspective, definitely ranks right up there as one of the highlights of my racing career." - Metcalfe
Simon Cudby photo
On the beginning his 2013 post-season and heading Down Under…
I'm leaving on Monday, man. It's going to be a pretty rough little trip. I've just got in two to three of practices of supercross and now I head down there. Basically, I'm just going down there to meet some people, meet some sponsors, kind of get in the public again and then set it up for next year. My name will be bigger down there if I'm in front of some people's faces.

On winning the MX1 qualifying moto at the Motocross of Nations in Germany…
Winning that MX1 qualifying moto at the Motocross of Nations, from a career perspective, definitely ranks right up there as one of the highlights of my racing career. It was pretty cool for me to go out there and win the MX1 class on Saturday. Everyone was in the class and it was fair play, you know? Everyone was on a 450 and we were all together. It was very cool to get the win. I was pretty excited and it felt good. To be honest, going up to Canada this year really helped me win that race because I kind of got used to winning motos. I understood what it took to lead races and cross the finish line first. The whole Canadian Championship really helped me out this year when I was leading [Ryan] Dungey and the pack. I was able to stay focused and keep riding laps and get it done. It was really awesome. The whole experience of the des Nations this year was really fun.

On competing in the 2013 Lucas Oil Pro Motocross Championship Southwick, Unadilla and Lake Elsinore Nationals…
At Southwick I ended up fourth overall with five and six motos finishes. I also ran Unadilla and Elsinore. At Unadilla, I had ten and six moto scores for seventh overall. At Elsinore, I went ten and eight for eighth overall. In all six motos that I raced here in America I wasn't out of the top 10 once. I actually did a points tally over those three rounds that I did—if you accumulate everyone's points on those three rounds—I actually finished fourth overall. I thought that was a pretty cool effort there.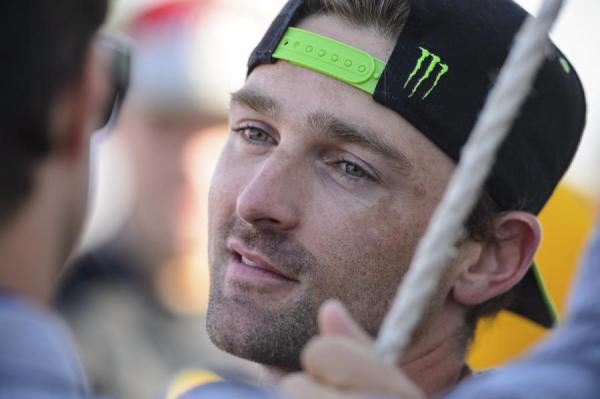 It has been confirmed that Metcalfe will return home to compete in the final three rounds of the Australian Supercross series.
Simon Cudby photo
On Motocross of Nations teammate and fellow Australian Dean Ferris…
I only knew Dean from the 2010 Motocross des Nations. He's a super, super cool kid. He was a lot younger back then and I kind of figured that I could see the potential he had with his riding style and the way he went about racing. He was just a really nice kid and he worked hard. I knew he could take it far. To see him this year and how he developed mentally and physically was really, really impressive. Obviously, he had an outstanding weekend in Germany which was really cool for him and put him on the map. I was impressed early with him and I knew he was going to stick with it. The hard thing for him right now—like everybody kind of knows—the sport, worldwide, is going through tough times so it's hard to pick up rides. So it's going to be tough to break in, especially in the American market right now. It's hard for anyone to come in here and pick up a spot right now. But as far as the ability I saw in Germany, he was really impressive. I was stoked to see the kind of guy he has become. Pretty sick.

On being Australian and having to go so far away from home to make it in global motocross…On it being such a tremendous commitment to a dream…
Oh yeah, that's 100 percent for sure. It's tough when you pack up. I remember vividly packing up in Australia and taking off. Man… it's awesome, going to Europe! I mean it's a big world out there! It takes a lot of discipline. You have to be organized. You have to be punctual. You have to do all that stuff to really make it there. And then to come to America after that… Racing the GPs in Europe really structured your whole day-to-day routine so when you come into America you're kind of ready to go. You're strong, you're fit and you're mentally prepared. Going to Europe is a really, really cool place to develop yourself. I mean if you come into the States with that kind of mindset and physical strength—and your riding ability obviously has to be up there, too—you need to have all three of those things, you can really take the bull by the horns and go with it. If you don't, you can get chewed up and spit-out by the American scene overnight. And you don't get a second chance here so you have to come ready.