Iowa native Gavin Faith has grown keen on racing in Australia. Riding for Carlton Dry Honda a season ago, Faith won three of four main events en route to his first MX2 Terex Australian Supercross Championship
over Ryan Marmont. Faith returned to the team this season to defend his title and went 1-2 at the opening rounds at Hidden Valley and is currently tied for the points lead with Luke Styke. Faith is currently training in Georgia before returning to Australia for round three October 12 at Mt. Gambier.
Racer X: You returned to Australia to defend your MX2 supercross title and got off to a good start with 1-2 finishes at the opening rounds. And you're tied for the lead. How do you feel after the first two rounds?
Gavin Faith: The first round was a bit of a struggle. I struggled getting used to the bike. I didn't have much time on the bike before the race, so I struggled getting used to it. But it turned out pretty good going 1-2 and being tied for the points lead. Going into the next few rounds should be quite a bit better, hopefully.
The schedule is quite different over there. They race a few rounds then take a few weeks off. How has the schedule been for you in regards of returning home and trying to test and then going back and testing?
Yeah, the schedule is a little spread out this year. They had the first two rounds the same weekend and then three weekends off. I flew back to Georgia after the first two rounds and then I fly back over there the week before the next round and then we'll have three more rounds in two weekends then another three weekends off. So after the fifth round I'll come back to Georgia again and then return for the final round.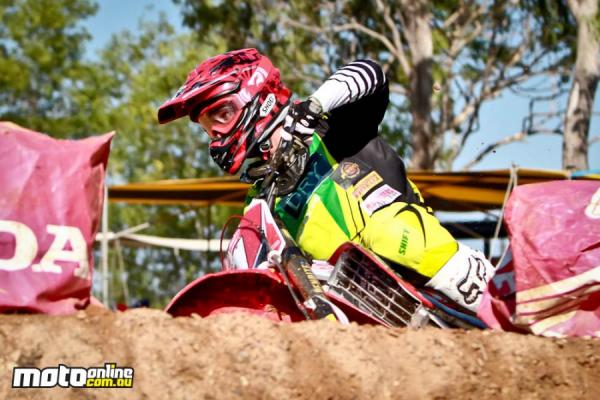 Gavin Faith is currently tied in MX2 points through two rounds.
Grant Reynolds/FiftySix Clix photo
It's not exactly a short flight. Does the travel tend to wear on you?
Yeah, definitely. It's a long trip, so I try to get there a week early to adjust to the time change and get my body back on schedule. It's hasn't been too bad. It's a long flight and definitely wearing, you just have to be smart about it.
This year, as well as last season, they have begun to mix in rounds with road racing. Have you noticed a difference in crowd size and things of that nature?
Yeah, for sure. The first round was mixed with the Australian Superbike and it seemed to go pretty well. There was a pretty big crowd there the first weekend. The fourth and fifth round will be mixed with MotoGP, which they did last year, and that was a huge crowd … way more than they expected. Hopefully it should be just as big, if not a little bigger this year.
Last year, when you went over and won your first title, it seemed to really help you in regards to Monster Energy Supercross. Are you expecting the same thing this year?
Yeah, for sure. It's a big confidence booster going over there and plus racing after not racing all summer is kind of like a warm-up race for me. It's good to get back in the swing of things riding supercross and actually racing supercross. It's definitely a good warm-up for the American series.
You bring up a good point—you didn't race all summer. How did that play in the first couple rounds? Was it difficult to get back into race mentality?
Yeah, there were definitely some nerves after not racing for so long. But after the gate dropped it was good. I felt comfortable out there.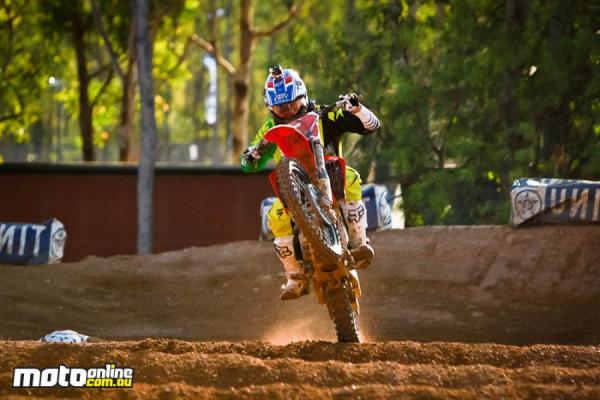 Faith is the defending MX2 champion in Australia.
Grant Reynolds/FiftySix Clix photo
Have you had any talks with teams for next season?
Not really. Not too much going on, but hopefully something will come up.
Are you planning on racing supercross? If so, do you know what coast your leaning toward?
It would be nice to race the East Coast, but if I can get a ride to race the West Coast I would do that as well. It really all depends on if I can get a ride.
You have yet to compete in Lucas Oil Pro Motocross since turning pro. Is that in the plans this year? Or will you do what you've done the previous two seasons—race supercross in America and Australia?
I will probably stick with that plan.