Teutschenthal
Saxony-Anhalt

,

Germany
Motocross of Nations
Motocross of Nations
If you've enjoyed the Team USA Top 25 Countdown over the last few weeks on Racer X Online, you've learned all about the the who's-who of American legends that suited up for the red, white and blue. But a few greats slipped through the cracks and never got their shot in the Motocross des Nations. We'll run through some of the names for this week's The List.
Ezra Lusk: While a little stronger in supercross, Ezra was bad fast for a few years in the 250 Nationals, winning races in 1997, 1998 and 1999. He was edged in points by Jeff Emig and John Dowd in 1997, was hurt by the end of the 1998 season, and edged in points again by Kevin Windham and Mike LaRocco in 1999. He was close, but never got the call.

Mike Alessi: Just last year, Mikee boy looked like a prime candidate for an MX3 spot since he ran second in 450 points to Ryan Dungey. The spot went to Justin Barcia instead. Many theories abound as to why, but it's doubtful it would have mattered, as any American was set to struggle in the quicksand of Lommel. In 2007, Mike struggled early in his first 450 outdoor season, but came on strong late to edge Tim Ferry and Andrew Short in 450 outdoor points as the top American in the series. Ferry got the 450 'Nations spot alongside Ricky Carmichael. The veteran Ferry was considered more experienced, Alessi wasn't really turning in results until just around the time the team was picked, and Kawi had already committed to the event for James Stewart (who was later injured) anyway.

Larry Ward: Ward certainly showed flashes of speed outdoors and could have been a solid candidate at times. We know this: if they ran a Supercross des Nations in Europe, Big Bird would have been all over it. No one railed the Euro SX races like Larry!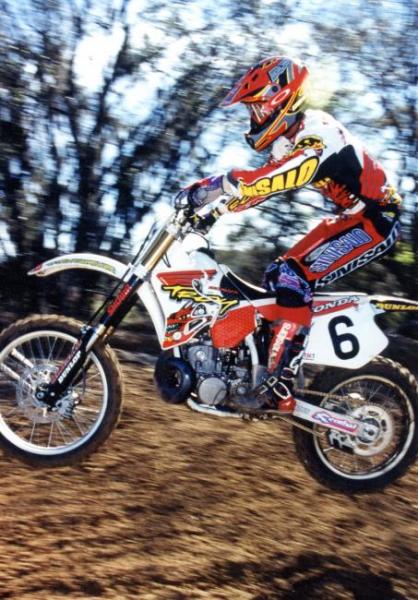 Larry Ward would have been king of the Supercross des Nations.Racer X Archives
Dick Burleson: While known now as one of the all-time greats of off-road, DB was the first AMA National Motocross Champ by virtue of his top American honors in the first ever AMA promoted Trans-AMA Series. But Burleson was a full-time college student in 1970, and the team that went to the MXdN that year—Mark Blackwell, Bob Grossi and Dick Robbins—was actually over in Europe as part of a Husqvarna "exchange" program. They decided to enter the race since it was held in Sweden that year. It was so muddy, they didn't even finish. By the time the U.S. got a little more serious, Burleson was a full-time off-roader and the National Enduro Champion. Of course he represented the USA at the ISDT many times.

Jimmy Button: Button Fly won his only big-bike national at Washougal in 1999, but Kevin Windham and Mike LaRocco were given the big bike spots that year in Brazil, as they edged him in the final '99 250 MX standings.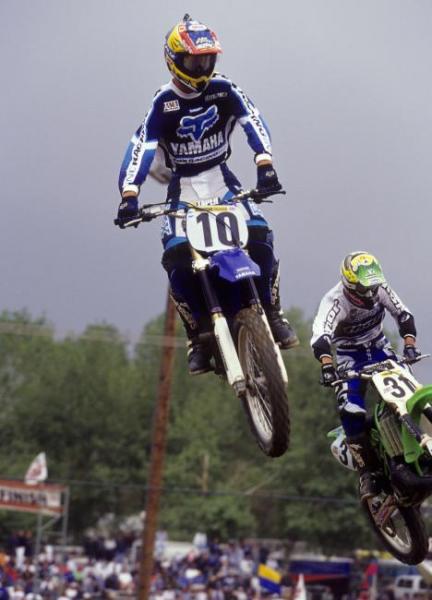 Button Fly was fast but never got a chance with Team USA.
Simon Cudby photo
Robbie Reynard: Never quite consistent enough to win a title here, but Reynard was so darned fast that he could have had one of those magical Magoo-type days if he were ever to have been selected. When he was on, he was unstoppable.

Marty Smith: Marty was the first American motocross superstar, and even spent a season chasing both the AMA 125 National Championship and the 125 World Title at the same time. Crazy! But the problem for Marty was that the des Nations format didn't offer a 125 slot back in his prime in that class—MXdN squads were 500cc only until 1985. Marty did win the '77 500 National Championship, but was not part of the MXdN team that year, either.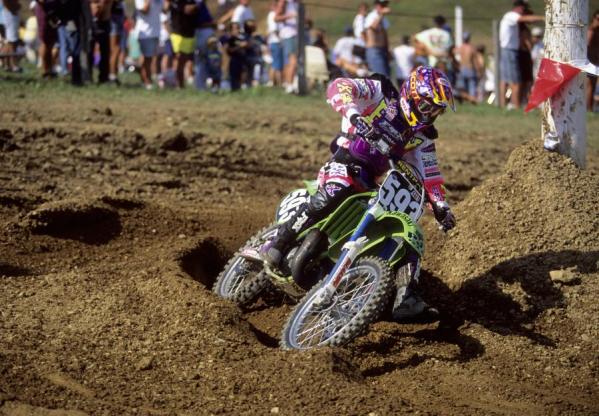 Robbie Reynard is the youngest 125 National winner ever. But he couldn't stay healthy long enough to get a Team USA nod.Racer X Archives
Mike Bell: Mike came along at the wrong time, having his best years when Team USA was in flux. In 1979 and 1980, a team wasn't even sent, and Honda foot the bill for the entire 1981 and 1982 efforts. This left the Yamaha-mounted Bell, who won the 1980 AMA Supercross Championship and finished as runner up in a National MX Series three times, off the team.
George Holland: Holland was the 1988 125 National Champion, but like Micky Dymond before him, the 125 spot went to a big bike rider. In the case of 1988, it was Jeff Ward on a KX125. For a long stretch, America's top 125 riders were usually not used on the team, with established big-bike stars dropping down instead.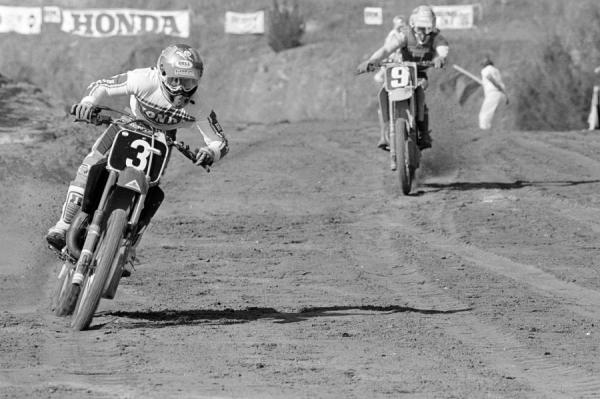 A classic George Holland and Erik Kehoe battle.
Holland won the '88 125 National title but Jeff Ward rode the little bike at that year's MXdN.Paul Buckley photo
Guy Cooper: "Air Time" was a perennial 125 National Championship threat, and won the title in 1990. But in a controversial move, Team USA selected 250cc rider Damon Bradshaw for the '90 125 spot (Bradshaw won four 125 Nationals the previous year). Turns out Bradshaw had grown too big for the 125, and the 1991 YZ125 he debuted there was notoriously slow. He took a digger at the des Nations and Team USA nearly coughed up the win. Later, the AMA really wanted to name Cooper to the team out of respect for his career, but time was running out, so he was given an honorary team captain spot in 1993, although he didn't race.

Davi Millsaps: While Davi has always had great talent outdoors, his success there has been limited by injuries. But things turned crazy in 2006, as Ricky Carmichael crashed out of the season-finale at Glen Helen and couldn't go for the MXoN. Millsaps had just finished third in the 450 National standings to RC and Windham and might have been a candidate. Instead, since a Suzuki had already been shipped for Carmichael, fellow Suzuki rider Ivan Tedesco got the spot.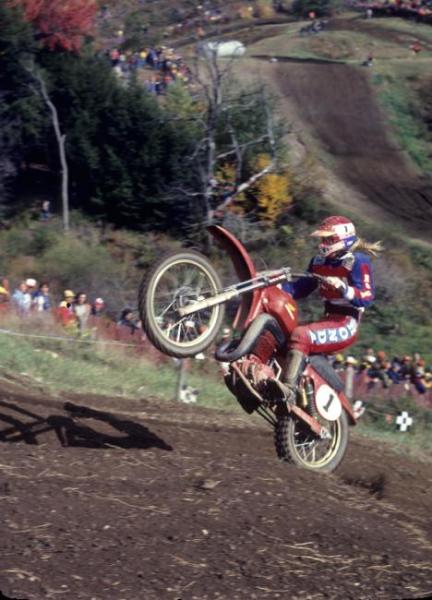 Marty Smith coulda, shoulda, woulda been on Team USA.Racer X Archives
Micky Dymond: Perhaps no MXdN snub stung as badly as this one, as Dymond, who won the 1986 and 1987 125 National titles, never got a shot with Team USA. No one argued him getting passed over for Johnny O'Mara in 1986, but the decision to put Bob Hannah on a 125 for Unadilla in 1987 puzzled a lot of people. Hannha hadn't ridden a 125 in five years, and was only racing part time by then. But the Hurricane still hauled at 'Dilla, and came through in the clutch for Team USA. But some say the decision crushed Dymond. His career was never quite the same after '87.

Mike Brown: Nobody, nobody came as close to being on Team USA as Mike Brown, who was actually named to the team twice but never got to race. He was the 125 entry for 2001, but the team decided not to travel in the wake of September 11th. In 2005, Brown was again named to the team again as he led the 125 National points as a privateer, but his performances waned in the second-half of the year. He was pulled from the team and replaced with Tedesco.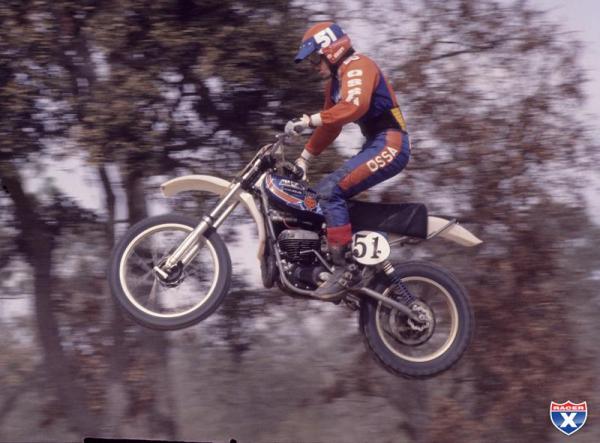 Let's give a nod here to the late Marty Moates, who never rode for Team USA but did score the all-time breakthrough international win at the Carlsbad USGP in 1980.Racer X Archives
BONUS! Americans in Europe: There are a few Americans who were actually stationed in Europe and claimed World Titles, but none ever got the nod for Team USA in those years. Danny LaPorte was on the first victorious Team USA in 1981, but he and Brad Lackey were not brought on after winning their World Championships in 1982. Later, the likes of Trampas Parker, Donny Schmit and Bobby Moore delivered World Titles, but never got U.S. des Nations spots. On the other hand, Billy Liles (1992) and Ryan Hughes (2000) were full-time GP pilots who did get to be part of winning Team USA squads.