Red Bull RE-MX Schedule and Teams
Red Bull RE-MX at Steel City Raceway
Schedule and Teams Announced
For the third consecutive year, Red Bull is bringing the RE-MX back to Delmont, Pennsylvania's Steel City Raceway. The Red Bull RE-MX is a relay-style race consisting of three riders per team (A, B/C and 85), 12 teams total and a double-elimination bracket that sends three teams to the final. Beginning with the A class, each rider goes all-out for one lap against other racers before reaching the exchange zone, where they send the next rider in their team off for their lap.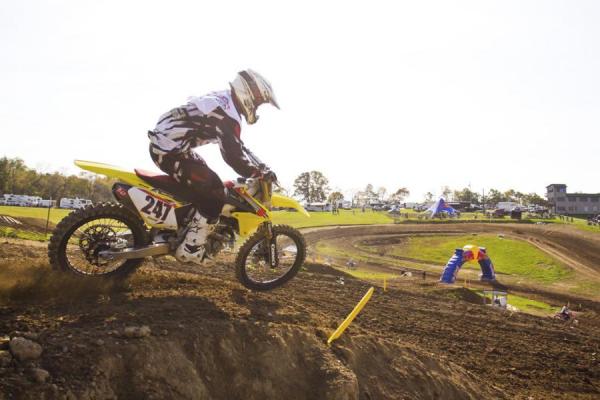 Andrew Fredrickson photo
Last year, Cernic's Racing Johnstown won their second consecutive RE-MX title with In The Blood Tattoo and Racer X rounding out the podium. All three podium teams are back this year, including a mix of nine new and preexisting teams. The biggest change to the event is the first-round motos, which will send six teams off the line at once instead of four. Also, only the A class will start on the starting gate this year. The B/C and 85 classes will be waiting in the exchange zone to receive the send-off from their team's previous rider.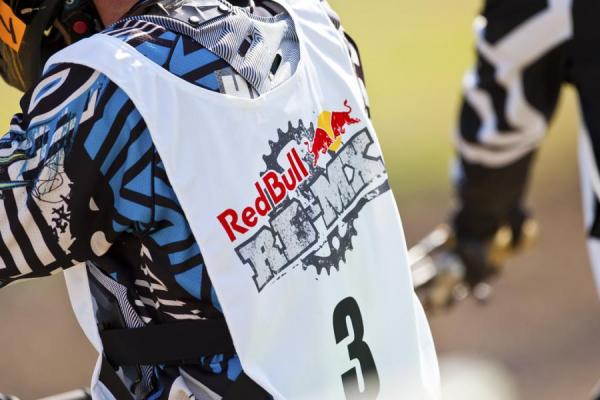 Andrew Fredrickson photo
In addition to the Red Bull RE-MX, there will be an open practice Saturday morning and the Round 5 of the Fly Racing PAMX State Championship Series on Sunday. The weekend schedule and RE-MX teams are provided below.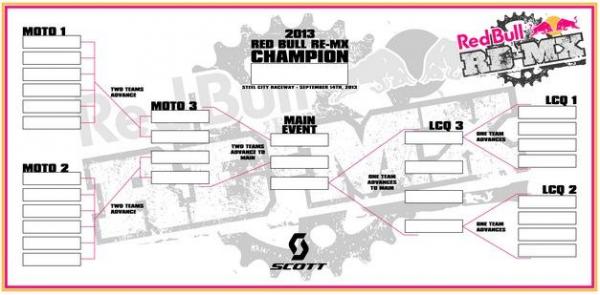 Schedule
Friday, 9/13
6:00pm
Gates open
Saturday, 9/14
8:00am
Registration for practice
9:00am-12:30pm
Open practice
11:00am-12:00pm
RE-MX team registration, DJ starts
12:30pm
Riders meeting
1:00pm
Red Bull RE-MX
Sunday, 9/15
7:00am
Registration
8:30am
Practice
ASAP
Amateur racing – Round 5 of State Championship
Series
RE-MX Teams
Team 1: Cernic's Racing Johnstown
Team Manager: Bernie Slusser
A Rider: Dylan Slusser
B/C Rider: Timmy Crosby
85 Rider: Brock Papi
Team 2: In The Blood/Total Image Autosport
Team Manager: Justun Palenscar
A Rider: Steve Roman
B/C Rider: Aaron Fenchak
85 Rider: Vinny Luhovey
Team 3: Racer X
Team Manager: Jordan Roberts
A Rider: Ty Newcome
B/C Rider: Jared Lesher
85 Rider: Ty Kesten
Team 4: Cernic's Racing Duncansville
Team Manager: Jeff Cernic
A Rider: Daniel Lippman
B/C Rider: Shane Smallwood
85 Rider: Cameron Davis
Team 5: Carben Racing
Team Manager: Jason Carben
A Rider: Jeff McCarren
B/C Rider: Zach Oesterling
85 Rider: Noah Carben
Team 6: Steel City Honda
Team Manager: Matt Watson
A Rider: Frank Ali
B/C Rider: Zak Lowery
85 Rider: Austin Young
Team 7: Team #357
Team Manager: Corey Crocco
A Rider: Hunter Hoffman
B/C Rider: Corey Crocco
85 Rider: Mark Peterman
Team 8: Pro-Action Suspension
Team Manager: DJ Korzen
A Rider: Jason McConnell
B/C Rider: Josh Liston
85 Rider: Colton Gorby
Team 9: B&M2
Team Manager: Brad Berkey
A Rider: Brad Berkey
B/C Rider: Matt Marlowe
85 Rider: Hank Hays
Team 10: T&J Motorsports
Team Manager: Joe Norco
A Rider: Broc Streit
B/C Rider: Justin Norco
85 Rider: Cole Jones
Team 11: PR2 Racing
Team Manager: Chris Durham
A Rider: Matt Toth
B/C Rider: Brad Esper
85 Rider: Andrew Maroney
Team 12: FCR Suspension
Team Manager: Jeff Cieslak
A Rider: John Wells
B/C Rider: Garrett Smith
85 Rider: Austin Legg