Unadilla Motocross
New Berlin

,

NY
Unadilla
Lucas Oil AMA Pro Motocross Championship
When MyPlash/Metal Mulisha/Star Racing Yamaha rookie Cooper Webb ran down two-time world champion Marvin Musquin in the waning moments of the first moto at Thunder Valley Raceway—securing his first career podium in only his third professional moto—the highly touted rookie was quickly living up to the billing. The early success brought Webb under the microscope, but not just from fans and the media; the added pressure also came from Cooper himself.
"For me, I think I put a lot of pressure on myself especially after the first couple rounds when I did pretty good," he explained. "So when I wasn't there I beat myself up a lot.
"In any sport or with any athlete once you do well, you want to do well every weekend," he added. "I think I was questioning myself. 'Why am I not there? Am I not working hard enough during the week or on the bike?' Then you go and search and I think that's what happened; I was doing a lot of searching when it was right there in front of me."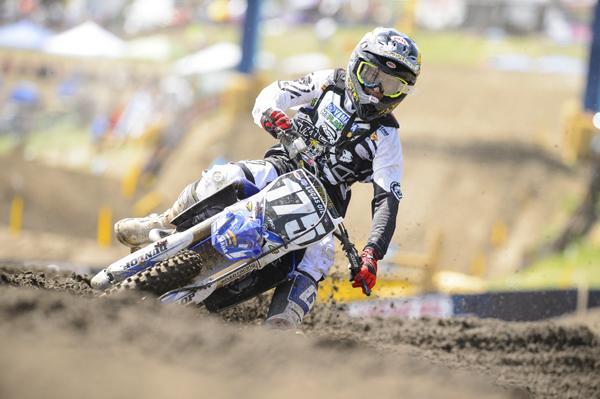 Early success brought added pressure for Cooper Webb.
Simon Cudby photo
The learning curve into the professional ranks is a steep one. Although Webb and his support team were calculated in their approach to turning pro, spending nearly an entire year on a pro training regimen before Hangtown, the transition brings its own set of unknowns.
"I think the biggest thing I've learned is if you have a good program going stick with it," said Webb. "Another big thing is trusting your program, especially during the highs and lows."
Webb has surrounded himself with a solid core. He's worked with the iconic Gary Bailey since his mini days. He's on a solid training program with Darren Stockton. He's locked in with a team on the rise and, by all accounts, is very trustful of team manager Ryan Morais. But through the ups and downs that come with being a youthful rookie, Webb questioned himself.
"I think a big issue that I've had is that I was doing my own thing in the off-season and you come in and have a bad race or two you start to question yourself and look for answers," he says. "I think I was looking for too many answers instead of going with my gut instinct and what I know works."
The mental aspect can carry a heavy burden, but so can the physical toll. The constant travel and the endless amount of training and riding tend to wear a rider thin—especially an unsuspecting rookie who has never raced and traveled like this before. Webb admittedly hit the proverbial "rookie wall" after Washougal.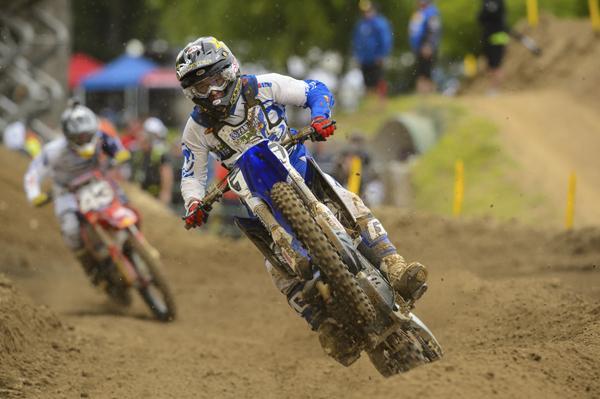 The off-week provided Webb a chance to reset.
Simon Cudby photo
"Honestly I think I hit it after Washougal," he admits. "The every day sacrifice, the traveling and being away from home got to me. I sat down with my team and my parents and Gary [Bailey] and explained that I was kind of getting burnt out. We made some adjustments that I think helped and turned things around. It brought back the fun side of racing."
The week off has provided a chance for Webb to clear his mind. A chance to get back to where he was at the beginning of the season. A chance to regain his confidence.
"I think this break was good for me," he says. "I feel like I'm coming into these last three like I was at Hangtown. I've worked with Gary Bailey during this off week and I think I got my confidence higher than it was coming into Hangtown."