DEP Pipes Title Sponsor Announcement
From Sleepy Hollow MX:
Sleepy Hollow MX Park Inc. proudly announces DEP Pipes USA as title sponsor of the U.S.TWO STROKE Shootout. This unique event is scheduled for September 20-22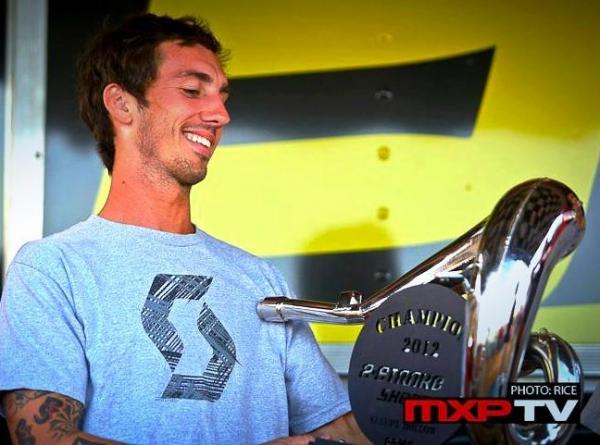 Handmade in England since 1974 DEP has built a reputation of delivering a rugged high quality product. DEP specializes in 2 stroke pipes for just about any year and model dirt bike. The DEP Two Stroke Shootout is scheduled for Sept. 20,21,22   Last year's winner Mike Mcdade with the "DEP Pipe" trophy.   www.deppipesusa.com
About the DEP Shootout:  Promoter Jere Swarr is especially excited about this years event. Starting from humble roots in 2011, the event grew to 310 race entries last year.  Swarr is adamant about his NO FOUR STROKES rule. " No four stroke support class at this event, nor will I tolerate the sound of a four stroke dirt bike motor during the weekend.. Sleepy's big water truck is powered with a 2 Stroke Detroit Diesel engine. Get the picture?"
Friday Sept. 20 will feature open practice, Vintage, Vet, Minis will race on Saturday.
Saturday eve. will feature, the popular best sounding  and smelling contests coupled with a Pro-only Whip contest.  The infamous Sleepy Banzai will play host this new event. 125 and 250/open Pro Classes are Sunday's  Main Event.  $10,000 purse.  20 minutes plus 2 lap motos..  2012 saw 45 pro entries. This year?  B,C and all remaining A classes will run support to the Pros.
Arenacross star, X Games qualifier  Mike McDade will be back to defend his "Champion of the Shootout" title.  Last year's Pro competition was nothing short of brutal.  Don't miss this event!.To see what this epic weekend is all about use "Sleepy mx 2 Stroke "on the your You Tube search engine.  The 2012 Best sounding MXPTV vid has 58,000 views.Sleepy Hollow MX Park is located one half mile east of Route 22/ Blue mountain road, Fredericksburg PA.  17026 717-278-8998  24-7 call or text promoter Jere Swarr www.sleepymx.com Swarr4@aol.com