Thunder Valley Motocross
Lakewood

,

CO
Thunder Valley
Lucas Oil AMA Pro Motocross Championship
Hello, everyone, and welcome to the Rev Up. With the final Monday of May on the schedule, Memorial Day Weekend is quickly upon us, which coincides fittingly with the grandest weekend of the year for American Motorsports. This Sunday in Indianapolis, the 97th running of the Indianapolis 500 will get underway with San Francisco 49ers head coach Jim Harbaugh driving the pace car and leading the field to green. Following the historic open-wheel event, NASCAR's longest race, the Coca-Cola 600, will get underway in North Carolina. Both marquee motorsports contests will have immense tributes to the men and women who have fallen as members of our armed forces. Heck, even on a global scale, this weekend races big, with Formula 1's grandest race, the Monaco GP, set to roll.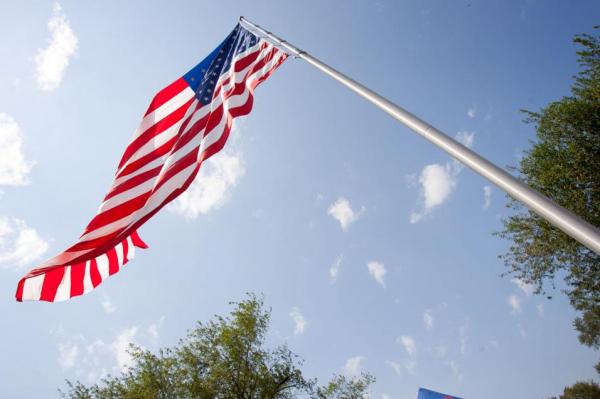 Memorial Day Weekend is coming right up, so get ready for non-stop racing.
Photo: Andrew Fredrickson
This Memorial Day weekend carries a sister theme in wake of the horrifying events in Moore, Oklahoma at the beginning of the week. I consciously make an effort to leave current events out of the Rev Up, but those tornadoes directly affected so many friends and family of the motocross industry. I grew up in "Tornado Alley" and my hometown of Emporia, Kansas has suffered the wrath of this form of Mother Nature a few times as well. I've personally heard that ominous sound and pulled aside the curtains of my family's living room window to see the funnel stretching down from the sky. Let's all keep our thoughts and support to those affected this weekend. We're all in it together here. Folks from different parts of our country deal with their own natural elements from drought, floods and hurricanes to earthquakes, frigid cold and searing heat. We have it all in our section of the globe in North America.
Of course, before the car races on Sunday and Memorial Day on Monday we have round two of the 2013 Lucas Oil Pro Motocross Championship taking place in beautiful Lakewood, Colorado. Cut out of the side of an immense green mountain, which borders the Rocky Mountains, this stop on the tour is one of the best for fan viewing. The thin air manifested from the high-altitude creates an extra challenge for the racers and their machines and we've witnessed some monumental events there. From surprise winners like Ivan Tedesco's one and only 450 Class 1-1 moto sweep of his career in 2009, to surprise losers like James Stewart's crash and subsequent removal from last year's series, almost anything can and has happened in Thunder Valley.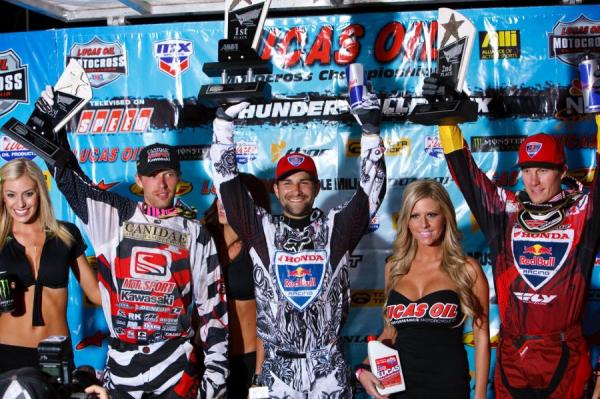 Thunder Valley has played host to a bunch of surprises, like Tedesco's 1-1 win in 2009.
Photo: Simon Cudby
For the second week in a row the motocross faithful will enjoy sunny skies and mid-80 degree temperatures, and we should expect another epic turnout. In the 450 Class Ryan Villopoto carries the momentum of one of the most dominate opening round performances ever, while Ken Roczen's 250 Class ride was equally decisive. Look for defending series champion, Ryan Dungey and Colorado-born Andrew Short to bring a little extra to the starting line to challenge Villopoto. Joining them in the fray should be Justin Barcia who showed speed and poor starts at the opener, and Trey Canard, who will be carrying the pride of Oklahoma on his shoulders.
The talent laden 250 Class is set for a banger, as another Colorado native Eli Tomac will try to harness his familiarity of high-altitude performance to win on home turf. No easy task when you consider a much younger Roczen nearly showed the entire world his taillight on a 250F machine when the Motocross Des Nations visited the facility in 2010. Interestingly enough, he beat Clement Desalle and a bunch of fast 450 riders that weekend, and DeSalle, by the way, will be entering said division this weekend. Meanwhile, defending champion Blake Baggett put a muzzle on the doubters of his bum wrist with a stellar opening of his own a week ago. There is an incredible mix of veteran and rookie talent inside the top 20 that can podium motos and perhaps the overall.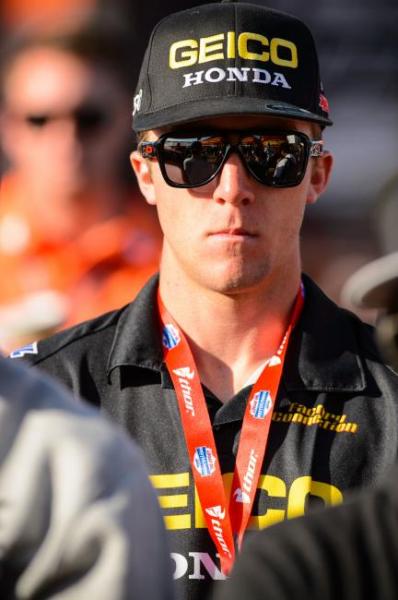 Tomac has the chance to show his Colorado fans he means business.
Photo: Simon Cudby
It's going to be just a huge weekend for all of North America. And, yes this includes Canada who shares a large piece of the pie. Actually, the largest geographically speaking. This week's column was inspired by two things, first and foremost the somber events in Oklahoma, but also the television series on the Discovery Channel, North America. The theme of the series is, "this is our land," and nowhere on this mud ball will you find such a beautiful, yet ferocious variety of Mother Nature. Outdoor motocross draws a fitting parallel in existing as a colorful melting pot. We have international, white, black, brown, and sometimes green racers pushing up to the starting gate to give it hell in the elements. They will race in rain, cold, and heat and on mud, sand, and clay.
All racing aside, this is Memorial Day Weekend and it is an American holiday. This weekend we will honor the trails of our past and present, and sadly our country has endured a lot recently. We have withstood it all, and remain steadfast for the hard times to come in the future. I'm proud of our land and our country because no matter how much we've been through, we stand up and go on. And Americans don't merely go on. We parade, compete and race with flourish. The town of Moore, Oklahoma has been obliterated three times by tornadoes since 1999, yet they will rebuild again because it is their home.
The blast of fireworks will fill the skies and the thunder of racing engines will shake the ground of the red, white and blue this weekend. For our fallen brothers and sisters, for the beauty of our land and the continuation of freedom. We will live free and we will race in North America. Go outside and enjoy yourself this weekend! Join the masses outside and drink a beer, listen to loud music and celebrate. Do whatever you want, and live. The land of the free, the home of the brave, racers start your engines, and let's go!
Thanks for reading, see you next week.