AT&T Stadium
Arlington

,

TX
Dallas
Monster Energy AMA Supercross Championship
Davi Millsaps is winning! Canard is back! Barcia, Barcia, Barcia! What's up with Villopoto? What's up with Stewart? What's up with Reed? Wow, look at Tomac go! Wait, look at Roczen!
With those stories and riders commanding all the attention early in Monster Energy Supercross, the East Region 250 SX Championship has been operating in the shadows. This weekend, they step into the spotlight for the opener in Dallas. Or is that Arlington? Whatevs. In case you've missed the news, here's a scouting guide for the east side.
Monster Energy Pro Circuit Kawasaki: Dean Wilson leads this group, and with the 2011 AMA 250 Motocross title under his belt, and five career wins in supercross, he's no doubt the favorite for this title. Out of the entire east field, Blake Wharton is only other rider who has even won races before (Blake has two career victories).
Wilson hasn't raced in about nine months due to double shoulder surgeries last year, but the timing is right for his return. Pro Circuit's West 250 campaign has been rough, so it's on Wilson to rescue them. Hey, they rescued Dean when his Jeff Ward Racing deal went south, so this is the perfect marriage.
Rookie Justin Hill will flank Wilson, but he's had quite a few injuries to deal with over the last year. We'll see how quickly he can both recover and learn the SX game—although those Hill boys seem to have a knack for SX stuff. Darryn Durham is still out while recovering from a severed Achilles.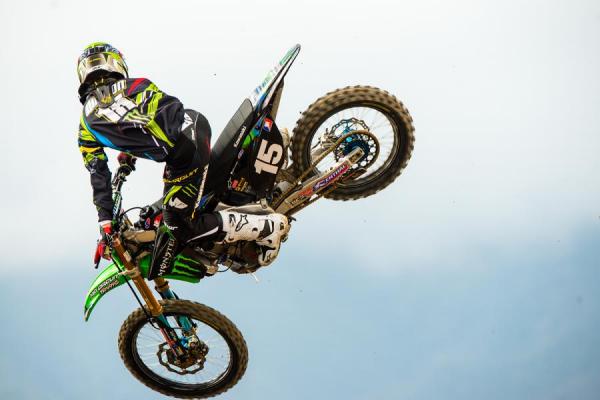 Dean Wilson is the favorite for the East Region title.
Jeff Kardas photo
GEICO Honda: This squad also planned a three-rider attack on the east, but will also end up racing with just two. Justin Bogle broke his wrist in December and won't be ready for Dallas, but the team hopes to get him back before supercross is complete. This was set to be a pivotal year for Bogle so the timing of this injury isn't very good.
But the team that won this 250 East title the last two seasons (with Justin Barcia) has the very capable Wil Hahn on board. Hahn may be the best 250 SX rider to not have a career win (yet) and it wouldn't be surprising to see him get off of that list this year. The last time Wilbur made it through a full supercross campaign healthy, he finished second in West Lites rankings, behind Jake Weimer and ahead of Trey Canard. He's very capable in supercross when healthy, and he's healthy right now.
Rookie Zach Bell is on board, too. We saw in his outdoor debut last year that he can go fast and get starts. Of course supercross is a totally different game, so you can only wait and see to see how he does. A source from the GEICO team says that besides the Bogle injury, there is "no drama" to report so that means Bell and Hahn have been smooth at the practice track.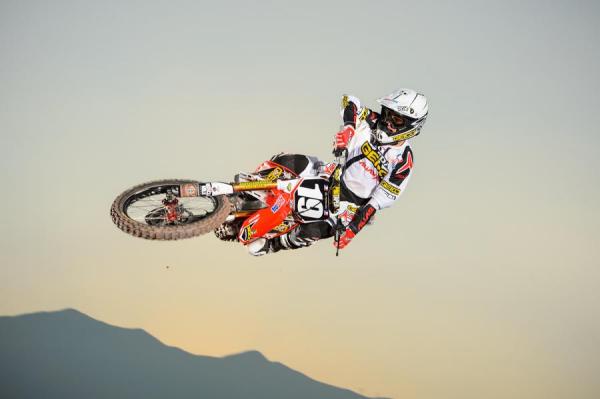 Wil Hahn is looking to pick up his first career 250SX victory in 2013.
Simon Cudby photo
Red Bull KTM: Marvin Musquin is yet to win a U.S. supercross, but that doesn't mean he's not capable. Two World Championships in the GPs and an overall motocross win last year at Unadilla prove it. Last year was his first season indoors (a torn ACL caused him to miss the 2011 season) and he was very fast. Word from the test track says Movin' Marvin is indeed moving quite fast. He's also riding the same bike that carried Ken Roczen into the West points lead. You're looking at a strong title contender here.
Rockstar Energy Racing: Nico Izzi is out recovering from a torn ACL, so Blake Wharton will go it alone. For sure, he can handle it, having won a race for this team last year. I caught Wharton and Rockstar Energy Racing team owner Bobby Hewitt chatting last weekend, and they were discussing the long game—the title won't be won in round one, but it certainly can be lost. Expect the veteran Wharton to stay consistent and take advantage of other rider's mistakes. Can he win the title? Well, they've certainly got some good mojo under that Rockstar tent right now. By the way, Ryan Sipes will probably join Millsaps and race a 450 at a few races in the east. That's not 250 news but we think it's cool.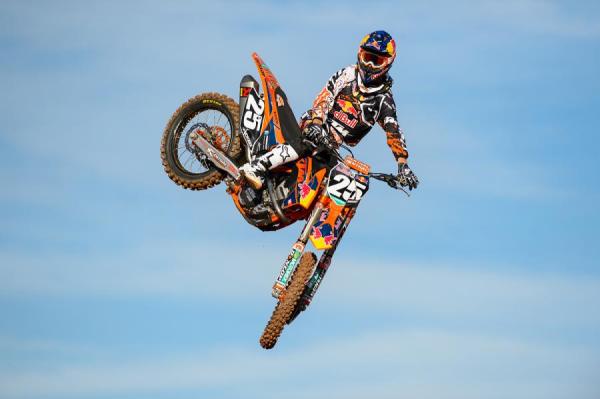 Entering his second season, Marvin Musquin is another title contender.
Simon Cudby photo
Star Racing Yamaha: A rookie-only effort here, with newcomer Jeremy Martin as the sole man on Yamaha's factory-supported 250 team (another rookie, Cooper Webb, won't make his pro debut until Hangtown). As an amateur, Martin's biggest strength was his endurance and fitness. That's not as big of a factor in 15-lap SX races, so we'll have to see how far his skills have progressed. With rookies Martin, Bell and Hill on factory efforts, you'll get a real glimpse of the future in the east this year.
MotoConcepts Racing: Gavin Faith, who you might remember from fill-in rides last year with GEICO Honda and JGR Toyota Yamaha, will race the east 250s for MCR. A second-year pro, Faith rode well down in Australia in the winter—winning the 250 title.
The Lucas Oil Troy Lee Honda team and J-Star JDR KTM race west only, so the rest of the east teams are more privateer efforts, with varying levels of support. (Yes, we know Rockstar Energy Racing and MotoConcepts don't technically have Suzuki support, but they're proven outfits.)
Eleven10 Mods Yamaha: Alex Martin broke his wrist not too long ago and will miss a few rounds. Brady Kiesel is the team's other rider.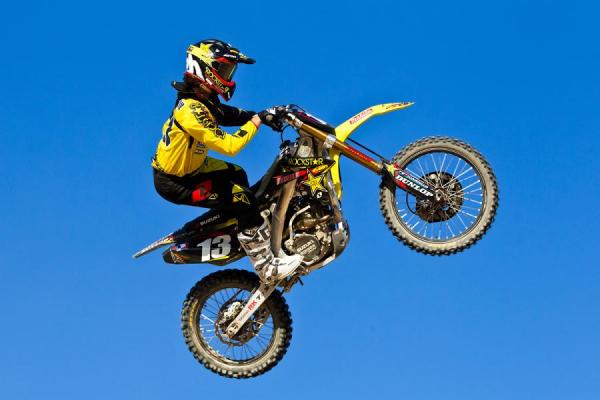 Blake Wharton is looking for his first career title in 2013.
Rockstar Energy Racing photo
AG Motorsports: Rough rookie season for former Loretta's standout Kyle Peters last year. He was dropped from Star Racing Yamaha and has picked up a deal with veteran tuner Al Albiker and AG Motorsports. Check out our privateer profile on Kyle here.
MotoSport.com/ADR Racing: South African veteran Gareth Swanepoel will race east here. ADR, by the way, stands for Australian Dave Racing which we find pretty funny.
JAB Motorsports: This is the team that backs Matt Lemoine in the 450s. Vann Martin and Gannon Audette will race east 250s for the squad. Martin was still in the amateur ranks a year ago, while Audette is heading into his third pro season, but his 2012 SX campaign was wiped out almost immediately with an injury at the first round.
TUF Racing: A legendary squad from the Arenacross ranks, this team moves to supercross this year with Vince Friese in 250 East. Friese is best known for his rough-riding antics, but he's been darned good riding a 450 out west this year for Slaton Racing. He could make some noise down in the 250 ranks—and we mean good, positive vibes, not the sounds of bike-on-bike action. The team will also have Kyle Bitterman under the tent.
Munn Racing KTM: A bunch of riders for this team, including Lance Vincent, Travis Sewell (who is, hilariously, the replacement rider for his injured brother Shane), Zack Williams (front runner at Loretta's last year), Jake Loberg and Todd Krieg.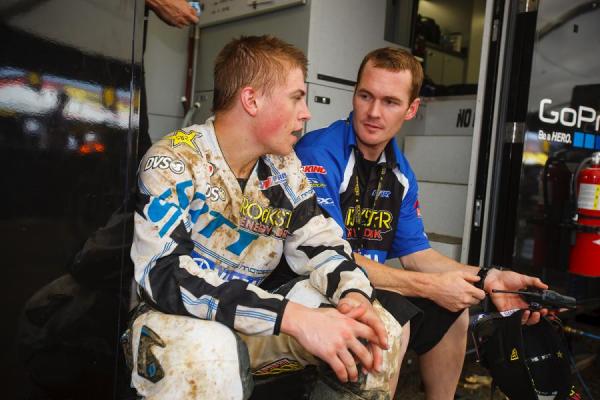 Rookie Jeremy Martin is the lone rider for Star Racing on the East.
Simon Cudby photo
Maykers/Witt Racing: Kudos to Scott Witt (who was part of the Langston-Witt team last year) for staying in the sport and helping back two 250 east riders, Zack Freeberg and Ryan Zimmer. Witt is also backing Les Smith's efforts as part of the BTOSports.com KTM team in the 450 ranks.
Team National Switchgear/Shea Racing/PassportWorld.com, powered by SMS Racing KTM: Longest name we've ever seen for a team. So we will keep the description short: Steven Clarke and Brad Ripple are the riders.
On their own: Plenty of capable riders in the privateer ranks, including Canada's Cole Thompson, ex-GEICO Honda man and friend-of-everyone Jimmy DeCotis (who missed all of last year with injuries), former Team Green amateur standout Jacob Hayes, Jesse Wentland (won a title at Loretta's last year), AJ Catanzaro and, well, whoever else shows up. Young men, the world is yours for the taking! (Check out the official entry list from the AMA right here)