Racer X March 2013 Digital Edition Now Available
The March issue of Racer X Illustrated has been released, and the digital edition is available for only $9.98. In this issue, check out a hopeful group of riders trying to break through, Jeremy McGrath's reinvention, 2012 champions around the world, and how
Dean Wilson
ended up right back where he started. You can also read about what happened on our junior staffers' trip to Mexico's Motopark Cozumel. These and more are available in the March RXI. Grab your copy now.
The issue has also been shipped to subscribers and is available for purchase now on the Apple newsstand. Through the Zinio app, it's readable on Androids, iPhones, iPads, and iPod Touches.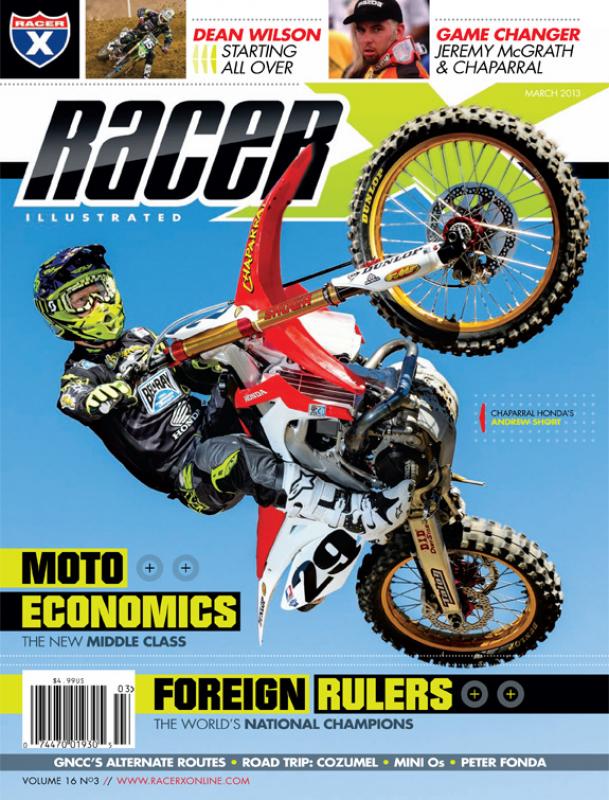 Learn more about what's in this issue here. Or view Current Issue under the Subscribe tab.

Subscribe now digitally and read it now here.

Subscribe now via print.

To download the free Zinio iPhone/iPod app, click here.

To download the free Zinio iPad app, click here.