We're getting close to the top ten in the Monster Energy Greatest Supercross Racers of All Time here on Racer X and this column, presented by Monster Energy, is gaining steam as we head to the Anaheim 1 season opener of supercross. Grab your drinks and snacks and get settled in, January 5 is almost here.
Number 12 on our list is Mark "The Bomber" Barnett who all-in-all captured 17 wins indoors and one title. When he hung up his boots before the 1986 season, Mark was second all-time in the supercross win list behind Bob Hannah. And Hannah himself in interview after interview always expressed that Barnett was the rider he feared most on the starting line on any given day.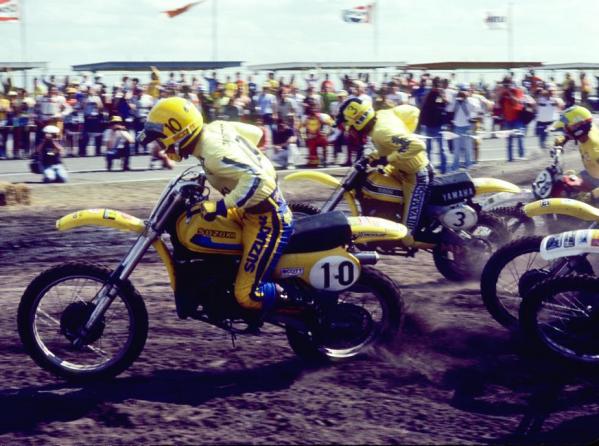 Barnett won a total of 17 SX races throughout his career.
Racer X Archive photo
Just an animal on a bike, Barnett spent all of his winning years on a Suzuki except for his last year in '85 on a Kawasaki when he captured the Atlanta supercross with a 2-2 (the year they had goofy two 12-lap motos in SX). But here's the thing when talking about Barnett, you had to understand that even though his only title came in '81, he had the most wins out of anyone in a three-year span but just won one title as his Suzuki broke at a couple of races and cost him any chance at more titles. The year he did win (1981), Barnett won a series-high six races to go along with his four wins in '82 and four more in '83.
Renowned for his fitness, Barnett was almost the complete opposite of a David Bailey or Johnny O'Mara as he got over the obstacles the best way he could and style be dammed. Mark rode a ton of laps, went through tanks and tanks of gas and in the end, won many races off of his fitness. Just 26-years old at the time of his retirement, Barnett captured a win in his very last season of racing and there aren't too many times that a racer can say they ended their career standing on top of a podium.
All-in-all Barnett's 17 wins, one title and two more runner-up finishes puts him at #12 on our list of best supercrossers ever.
Stay tuned tomorrow for number 11 who I really, really wanted to write about but Weege pulled rank.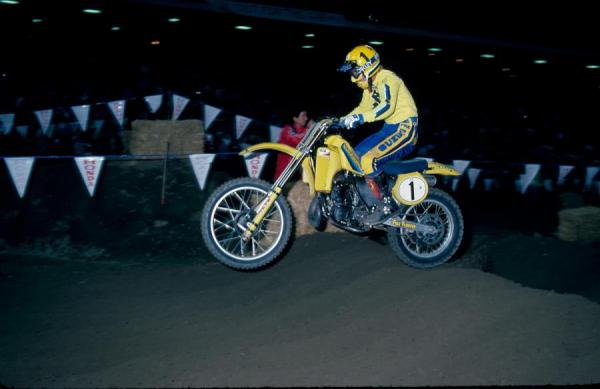 Barnett won one SX title during his career.
Racer X Archive photo
The 30 Best Supercross Racers of All Time Tracker:
#13 Kevin Windham
#14 David Bailey
#15 Ryan Dungey
#16 Mike Bell
#17 Jeff Emig
#18 Johnny O'Mara
#19 Doug Henry
#20 Jimmy Ellis
#21 Mike LaRocco
#22 Ezra Lusk
#23 Broc Glover
#24 Ron Lechien
#25 Jimmy Weinert
#26 David Vuillemin
#27 Donnie Hansen
#28 Larry Ward
#29 Mike Kiedrowski
#30 Marty Tripes