Atlas Brace Signs Ryan Villopoto
After a very successful debut year in the marketplace, Atlas Brace Technologies is honored to announce the signing of multi-time champion, and the current Supercross champion Ryan Villopoto. RV is one of the best riders of all time, and we couldn't be more excited to have a rider of his caliber choose to wear, and make the switch to the Atlas Brace for 2013 and beyond.
"From the first time I tried the Atlas Brace, I knew I loved it... I've worn neck braces for a long time, but nothing with the features or level of comfort my Atlas Brace has. I had a choice for what I wanted to wear, and I chose to switch to Atlas." - Ryan Villopoto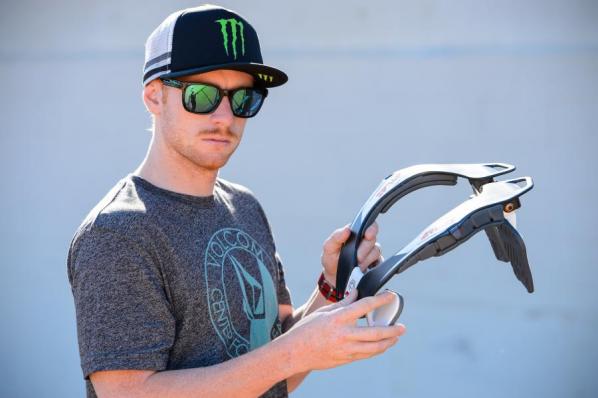 Along with RV, Factory Kawasaki teammate Jake Weimer will also be continuing on as an Atlas Athlete for 2013, coming off a very successful 2012 season, and also being crowned the "King of Bercy". We are extremely proud to have both Factory Kawasaki teammates as part of the Atlas Family, and we are even more proud to offer products that live up to the high standards of the worlds top professionals.
Also just announced is the expansion of our 2013 product line. Along side the Original brace, we have 3 new MX models for 2013 including the Tyke brace for 50cc/65cc riders, the Prodigy brace for 85cc/small teen riders, and our crown jewel the Atlas Carbon for adults, which weighs in at an incredible 635g!! The entire Atlas Brace™ Family incorporates our Patented flex-frame technology, along with adjustability, mobility, comfort, and function far beyond the average neck brace. You may have tried a neck brace, but you have never experienced an Atlas Brace™!