GNCC Supremacy on the line at Loretta's
Hurricane Mills, Tenn. - After 12 exciting rounds and 36 hours of intense racing, the 2012 GNCC XC1 Pro class championship has come down to the final three hours this weekend at the historic Loretta Lynn Ranch in Hurricane Mills, Tenn. Factory FMF/KTM's Kailub Russell currently holds a one-point advantage over AmPro Yamaha's Paul Whibley in the championship standings, but the small margin isn't necessarily going to matter come race day.
For the first time all season, the Can-Am Grand National Cross Country Series will flip-flop race days at the Parts Unlimited Loretta Lynn's GNCC finale. With both XC1 and XC2 bike titles on the line, Saturday afternoon will be a true testament of age versus wisdom, perhaps marking the beginning of a new era in GNCC Racing. On the front row, GNCC veteran Paul Whibley is vying for his second XC1 title, but it's young gun Kailub Russell who holds the lead heading into the final round. Russell-a two-time XC2 Pro Lites champ-is only in his sophomore XC1 season and could make history by securing his first premiere class title this year.
Likewise, 18-year-old defending XC2 champ Steward Baylor Jr. has made impressive strides in his young career, threatening the overall win more than a few times this season on adjusted time. Baylor is looking for one more title before moving up to the premiere class in 2013, but KR4 Performance's Jason Thomas-only one-point behind-is more determined than ever before. Thomas, like Whibley, is a veteran in the Pro class and has shown the on-track maturity and strength to keep himself a contender regardless of how many race-wins he has. F.A.R Husky's Andrew DeLong will most likely contend for the race-win as well, although he isn't in the championship running.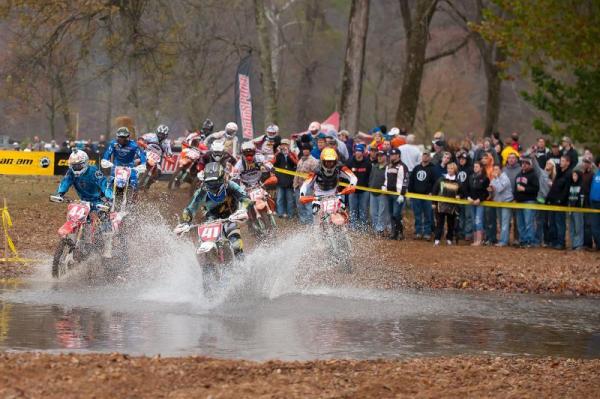 The Loretta Lynn's GNCC is known for its creek crossing.
In addition to the championship battles, Loretta Lynn's will offer exciting race-action across the board. WMR/KTM's Rory Mead currently holds third in the championship standings but Shenandoah Honda/Offroadchampions.com rider Thad DuVall isn't far behind. If DuVall finishes ahead of Mead in the season finale, he may be able to secure his highest placing XC1 season with third place.
After securing his first win of the season, defending champ Charlie Mullins gained a substantial amount of confidence heading into Loretta Lynn's. However, Mullins announced on the Ironman GNCC podium that he will most likely miss the final round due to the recent arrival of his new baby boy.
While many riders are embarking on their journey into the GNCC history book, two Pro class veterans will be closing a chapter of their own. JG Offroad/American Honda teammates Jimmy Jarrett and Nate Kanney previously announced that this weekend's Loretta's finale will be the final Pro race of each of their careers.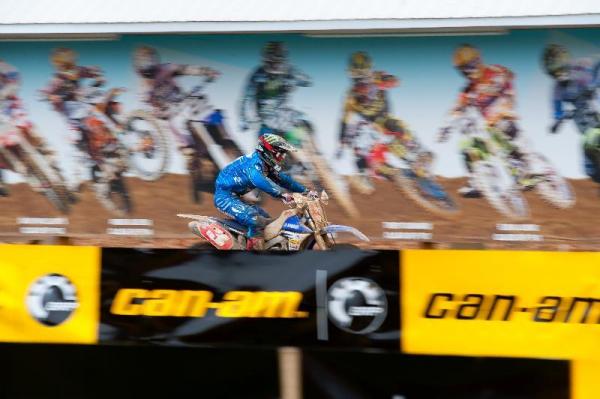 The finale will incorporate parts of the historic Loretta Lynn's motocross track.
Once again, dirt bikes will compete throughout the day on Saturday, November 3, and ATV's will race on Sunday, November 4. Local riders are invited to race the event as well, as GNCC racing offers classes for riders of all skill and experience levels. The amateur racer entry fee is $40 and riders can sign up at the track.
Spectator passes run $15 for the full weekend, with pro pit access and pro autographs at no additional charge. On both Saturday and Sunday, the Youth races at 8 a.m., amateurs race at 10 a.m., and the top amateurs and pros race at 1 p.m.
For more information and directions to the event, visit the series website at www.gnccracing.com.