Washougal Motocross
Washougal

,

WA
Washougal
Lucas Oil AMA Pro Motocross Championship
By Aaron Hansel and Haley Whisennand
The Hill is Alive
After missing roughly two years of competition with injury, Dodge Motorsports Hart & Huntington's Josh Hill is planning on making his return to racing this weekend at The Caterpillar Washougal National. Hill, who is from the area, is sure to find a few extra horsepower in the form of lively support from his local fan base, but  as we've seen in the past, jumping into a series that is already in full swing can prove difficult, especially if you haven't raced a National since 2009. Expect Hill to score points, but don't expect him to battle for a top five.

Slump Buster
Justin Brayton was getting a fair amount of attention early in the season, but not the kind he wanted.  Often not even breaking into the top ten, Brayton struggled at the first four rounds, leaving many people to wonder just what was wrong with the Team Honda Muscle Milk rider. At RedBud, Brayton said he had a big crash two weeks before Hangtown that left him with a concussion and a fractured hand, but he refuses to blame his underwhelming early-season performance on that, stating in interviews that it wasn't that bad, and that he had clearance to ride. Whatever the case may be, Brayton's top five finishes (including second overall at RedBud) at each of the last three rounds suggest that he's past whatever was bothering him, and he'll no doubt be looking to put together another solid charge at Washougal.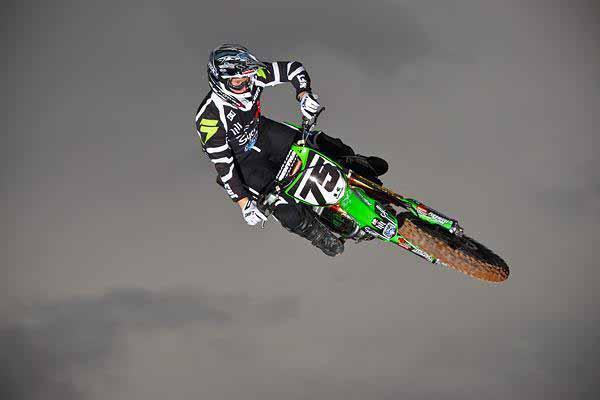 Josh Hill makes his return to racing this weekend at Washougal.
Simon Cudby photo
The WMX
With three rounds to go in the 2012 WMX season, only nine points separate first-place Jessica Patterson and Tarah Gieger. Lurking in third is Ashley Fiolek, who despite missing High Point, still has an outside shot at overcoming her twenty-six point deficit. Here's the kicker: Patterson's hand is broken. JP gritted her teeth and rode through the pain to salvage thirteen points at RedBud, but her uncharacteristic fourteenth-place finish clearly indicates that she is not riding at 100 percent. Can Patterson hang on (both literally and figuratively) at Washougal and keep her championship lead intact?
Fiery Fountain of Youth
Just when you think the raging bonfire that is the 250 Class can't possibly get any hotter, along comes Eli Tomac with a jug of gasoline and tosses it on the blaze. Of course, Blake Baggett's incredible charges and mind-blowing passes at Spring Creek did nothing but fan the flames, but unlike other rounds, Tomac dug in in the second moto and did his best to prevent Baggett from getting away. Would Baggett have won if he hadn't crashed? The lap times suggest he would have. Did the added pressure from Tomac cause Baggett to go down? It's possible. The one that that's 100 percent certain is that the championship is beginning to wind down, and it won't be long before Baggett's competition is out of time to make a move. Tomac knows this, and he kicked the second half of the season off right by taking the win. Can he do it again this weekend in Washougal?
Home Sweet Home
With Ryan Villopoto out for the year, any fans looking to cheer on the home team will have to settle for the guys under the MotoConcepts tent. Though none of the riders are from the area, the MotoConcepts company hails from Spokane, which means that plenty of corporate guys will be there to check out their riders in action. Mike Alessi has been fairly consistent the past few weeks, finishing with his second-best results last weekend in Millville. Jake Canada's and Mariana Balbi's season have been running fairly smoothly as well. Vince Friese, however, has been suffering from less-than-fantastic results. Can the MotoConcepts team bring the heat to their home race? Or will the pressure of the extra eyes be too much to handle?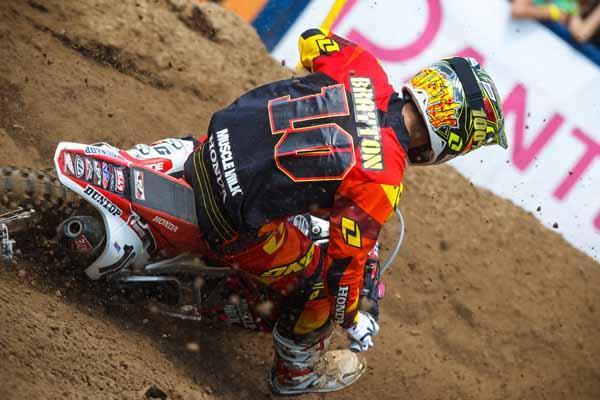 Can Justin Brayton's torrid start to the second half of the season continue at Washougal?
Simon Cudby photo

Double the Class
It's been an interesting year for Ryan Sipes. He won the Seattle Supercross, only to break his hand the following week in Salt Lake City when Jason Anderson clobbered him on the parade lap. At RedBud, he came up short on LaRocco's Leap and broke both foot pegs! Well, this weekend Sipes' weird year will continue when he drops down into the 250 Class, mainly to satisfy sponsor agreements for the Star Valli Yamaha Rockstar team, whose squad of 250 riders has been decimated with injuries. How will Sipes do in his first 250 National of the year?

Star/Valli's New(est) Kid
The big news this week was that Canadian privateer Cole Thompson had gotten picked up by the Star/Valli Yamaha squad after his impressive eighth place finish in the 450 class last weekend at Millville. Though the team never sent out a press release about picking up yet another rider, the news spread like wildfire and, sure enough, Thompson was out training on the bike the next day. He's being brought on after Gareth Swanepoel broke his leg at the end of the first 250 moto at Millville. Though Thompson's been on the 450 all season, he'll be switching down to the 250 along with Ryan Sipes. If Thompson is as impressive on the smaller bike as he was last week, expect to see him making a run in the top ten.

Blooming Bogle
Although GEICO Honda's Justin Bogle just returned to the outdoors last weekend, he is already disappointed with how he's been doing. His eighth overall wasn't what he had hoped, to say the least. Now, with only ten motos left this season, he's looking to prove just why he was so impressive in the amateurs last year. "I really am not too happy about it, but I had a few things that I can fix and it'll be a lot better," he said after coming off his second moto in Millville. This will be Bogle's first year riding Washougal as a pro. Can he do better this weekend? Could he break into the fast five?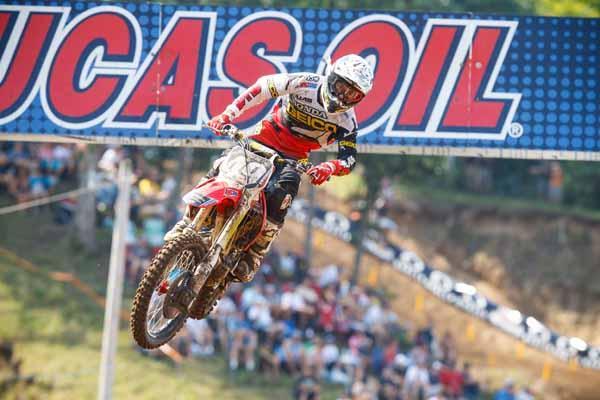 Justin Bogle looks to build off his eighth place finish at Millville.
Simon Cudby photo
He's Still Here
Christian Craig has been Troy Lee Designs Honda's rider that always seems to get injured. Last year, he missed Washougal, as well as the last three rounds of the series after breaking his wrist. Then, in supercross this year, he was forced to miss a majority of the racing after finding out that his wrist never properly healed. Craig came back to the racing scene at RedBud, grabbing thirteenth overall, then moved on to Millville, where he got tenth overall. He's never ridden a pro race at Washougal before. Now that he's healthy and improving, how will he do? Look for Craig to be proving he's got what it takes, especially as he's facing an end to his two-year contract with TLD this year and needs some bargaining power.

Hahn's Redemption
Last week couldn't really be considered a return to racing for Team Honda Muscle Milk's Tommy Hahn. Though he grabbed a solid seventh in the first 450 moto, his mysterious allergic reaction that forced him out of moto two cost him the real finish he would have liked. Hahn showed at the beginning of the season that he's got some real speed this year, especially after leading a few laps at Thunder Valley. Expect to see him back up at the front, fighting for a top five position.