Author: Alex Gobert // MotoOnline.com.au
The biggest move in the 2012 domestic motocross silly season has been Jay Marmont's decision to leave CDR Rockstar Energy Drink Yamaha in a bid to gain further glory at Monster Energy Kawasaki.
Marmont announced today that he's officially turning green for next year and is taking his #1 plates with him to defend the Australian Motocross and Supercross Championships.
At 28, Marmont has cemented himself as one of the greatest ever in the history of the sport on home soil. Currently in the form of his career, it's a mega gamble for him to leave CDR and Yamaha, however he feels the time is right and he's entering a new era of his illustrious career.
MotoOnline.com.au spoke to Marmont just hours after the announcement was made by Monster Energy Kawasaki, to find out how one of the sport's worst kept secrets came about, and to see what his motivation is behind the decision.
MotoOnline: Jay, you're now officially a Monster Energy Kawasaki rider. How does it feel to finally get this weight off your shoulders and tell the world? The secret is finally out!
Jay Marmont: It feels awesome just to sign the contract because there has been a lot of pressure on me to do it. Now I've made the decision and finally put pen to paper, so now I'm able to enjoy the bike and my new team. I look forward to the upcoming season.
Looking at your four-year stint with CDR Yamaha, you won the outdoor title every year and Super X this year. What was it that made you want to change up your program for 2012?
A fresh start with new challenges. I kind of felt that even though I was winning championships, things have been getting a little bit stale and I needed a pick me up. I saw Troy's team as the next best as far as infrastructure goes, and I know that the bike is awesome and proven around the world. Troy actually approached me first and I thought it would be a great fit for me. We got the deal done and so far it's been great.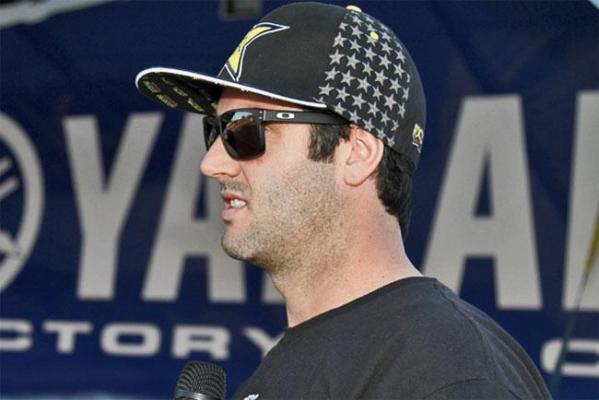 Marmont will officially make the switch from Yamaha to Monster Energy Kawasaki for 2012.
Photo: Alex Gobert
Some have said or assumed that you're chasing the dollar and that was your motivation. In speaking to you, it's clear that wasn't the determining factor, so what do you say to those people to show it's not about the money for Jay Marmont?
I can be totally honest with everyone out there that I have not signed with Kawasaki for one cent extra than what Dacka was paying me. I've done it purely for a challenge for the bike, the team and myself. It was time to freshen it up and see me out for a few more years of championships.
I didn't want it to get stale and have my career just slowly drift away. I wanted to keep it fresh and look forward to getting a few more years out of my racing so I'm keen and eager. All that stuff comes along with a new team.
As far as your future goes, do you feel like you could potentially finish out your career with Kawasaki, whether it's two, five or however many years you continue for?
It could be—you never know. I've kind of gone out on a limb here and signed with a new team. If everything kind of works and I win championships again, I'd love to still get one more shot at the U.S. If that doesn't happen then I'll try to stay aboard with Troy for the rest of my career.
As long as they're willing to take me, this is where I will probably see my career out. I'm enjoying everything that's going on right now, but I always think that there are bigger goals out there. I'm just trying to test myself and strive to win more championships right now.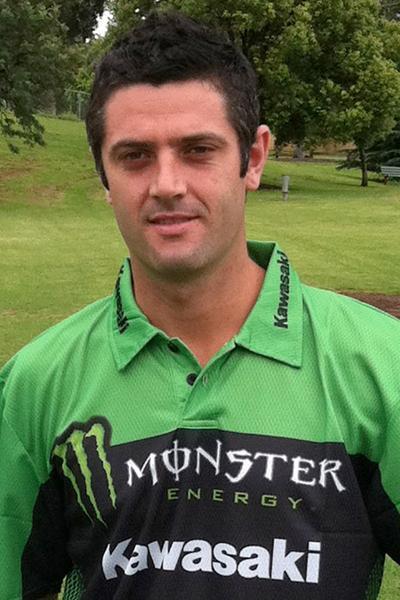 Marmont could finish out his career at Monster Energy Kawasaki unless he gets another shot in the U.S.
Photo: Alex Gobert
So you do still have that desire to race in America, whether it's a few races or a full season again to show what you can do?
Yeah, I do. I really enjoyed going over and racing the des Nations last year. It was a fun thing to do and a test for me, so it was definitely good. It's always hard to go out and do one-off races, I think.
Unless you go over and commit to a team, and do it properly, you just can't do it. You have to put your head down, do all your testing over there and pretty much live there and be based there. I don't really want to do too many one-off races. If I do end up doing it I want to do it as part of a team with full support. I just want to do it because it is the best series in the world.
Now you've already ridden the new 2012 KX450F and testing is underway for next year already. How are you enjoying it? It must be strange to see a green front fender again!
The bike's been really good. It has been a lot of effort, because you know, it's not like you're going to get on a new bike and have everything suited to you. We've put in a lot of effort setting up the suspension and I feel like for sure where we are at right now is further ahead than where we were last year or the year before going into the start of the series. Both the team and myself know there is a lot of work to be done before the season, but we've started off early and have a lot more testing and pre-season races to do. We'll prepare as good as what we can for the 2012 season. Things are looking good right now, so yeah I'm excited.
Okay, well congratulations on the new deal, we are stoked for you and the sport will benefit from storylines like this one. We'll be sure to stay in touch over the off-season.
Thanks, appreciate it a lot and look forward to it.