Welcome to the Racer X 30+2 Days of Xmas, presented by O'Neal. For the next 32 days we'll not only be counting down the days to our favorite holiday of the year, but also some of the best Christmas presents for that motocross freak in your family, and that includes you. So sit back with a glass of eggnog, throw a few chestnuts on the fire and enjoy the next 30+2 Days.
Give your bike the gift it's truly earned. It's carried you around the track for hours, been abused with everything from the back of your boots to power washers and likely thrown to the ground on multiple occasions. This holiday season give your bike a fresh new look with DeCal Works plastic and custom decals.
The Plastic/Decals/Mounting option is the quickest and easiest way to update your bike. DeCal Works builds your custom decals, professionally mounts to brand-new plastic and ships directly to your door.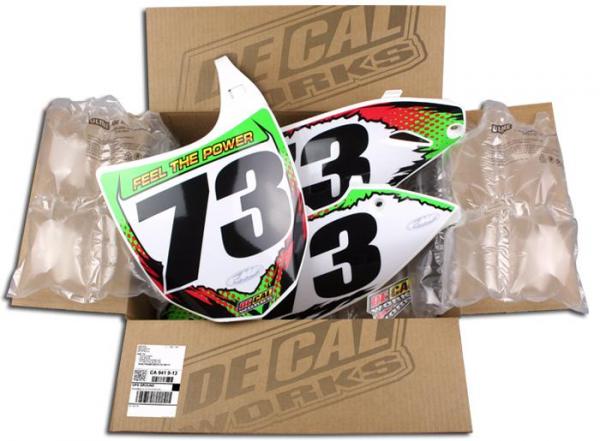 Simply remove your current side/number plates (set them aside if you ever need back up) and replace with the new Plastic/Decals free of any bubbles, creases and headaches. Check out the latest designs and start building your new graphics on-line at www.decalmx.com.
At only $139.99 the DeCal Works combination of new OEM-quality plastic, customized backgrounds (styles, numbers, sponsors) and free mounting installation is the perfect gift for you, sponsors, and....your bike.