Grant and Millsaps Set to Sign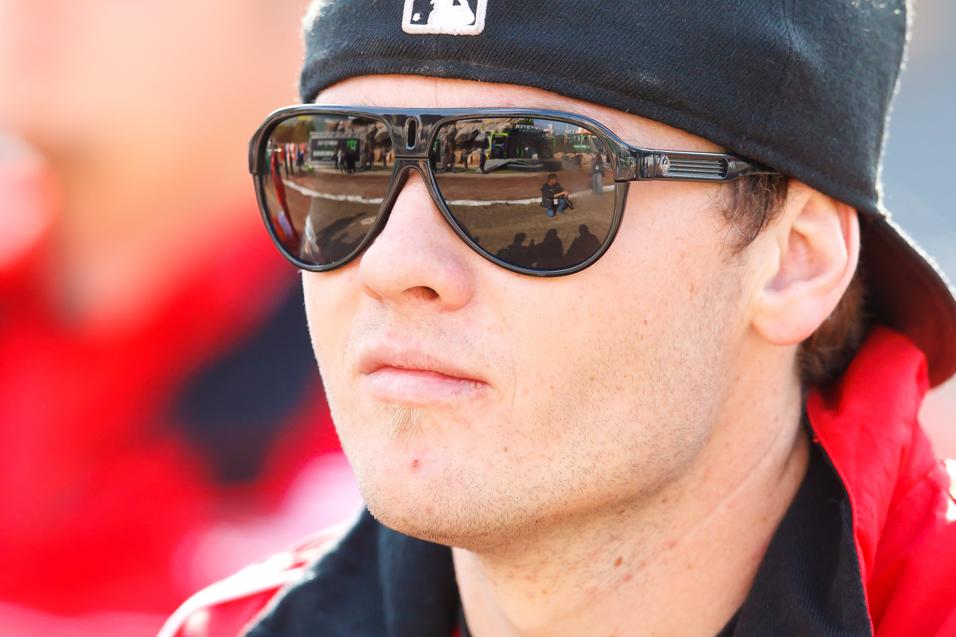 These days, reporters have either been rendered irrelevant by Twitter. Or maybe it just makes the job easier. Two top stars appear to have finally secured their homes for 2012 as of today, November 1, which we have deducted via, of course, their Twitter accounts.
From Davi Millsaps @Davi18
Ok guys looks like I'm Gunna be JGR again this year I'm pumped about it and with the new teammate it's should be a pretty sick year
We heard last week that the JGR/Millsaps relationship looked to be severed, but apparently that wasn't the case. DM18 looks set to team with JS7 at JGR next season.
Next up, Josh Grant via his @JoshGrant33 accout
All INKED up!!! Glad to get my deal done today.. HINT: His mechanic was the best dude out there!!.. Tom Morgan
Tom Morgan was Jeff Ward's mechanic, and at the Monster Energy Cup, it was revealed Ward has taken a role with L&M Racing.
Then Ward tweeted via @JeffWard3x
Signed my first athlete . More news later.
So it looks like JG to L&M with Wardy in his corner. We are hearing this is a Kawasaki team. We'll know soon enough. Just follow Twitter!