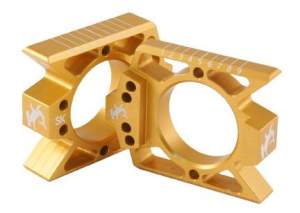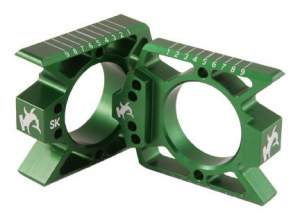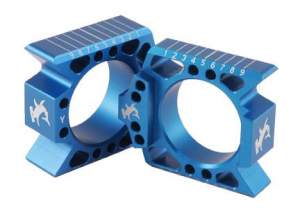 We've taken the guesswork out of ensuring a properly aligned rear wheel with the lightest and smartest Axle Blocks ever produced. Our exclusive numbering system makes aligning the left and right sides quick and easy. Hammerhead Axle Blocks are 30% lighter than stock and available in either brand specific color or black and all retail for $39.95.

For a list of all our products, visit www.hdmoto.com.

All are in stock and ready to be shipped within 24 hours of the order!