This week's featured rider is none other than #7 himself, James Stewart of the San Manuel Yamaha team. There are a total of sixteen different cards throughout the series, each featuring a different rider, so start your collection now.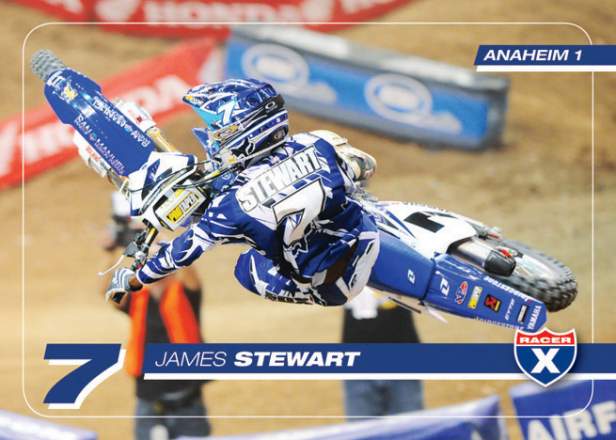 Want all sixteen SX trading cards? The only way you can get them is to renew or sign up for a new subscription of Racer X Illustrated exclusively at the Racer X booth this weekend. It's a bargain as you get 12 issues for only $19.98, plus the trading cards!

But that's not all. Also when you sign up you will get the most recent cover poster, a 2009 Racer X calendar, and the newest copy of Racer X Illustrated! So look for Fubar inside the Anaheim pits this Saturday (he's got the "jazz hands" down) and get yourself a limited-edition James Stewart trading card.