7 Tips for Successful Training
Thursday, October 9, 2008 | 1:58 PM Tweet

by Tim Crytser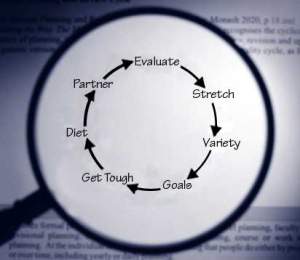 As the seasons start to change, it's a good idea for motocross athletes to branch out. Adding some mountain biking, road cycling, trail running, soccer, or basketball to your weekly activities can help you keep the majority of your aerobic fitness, improve your enthusiasm for exercise, and even work some muscles groups that may have been neglected as you focused on racing this past summer. This is just one simple tip that will help you achieve a successful training program. If you take the six additional tips that I offer and apply them to your current program you can simplify things, have some fun while you are at it, and be better prepared the next time you strap on your helmet and enter battle at your local track.
>>>>
Read More
.
Virtual Trainer (
www.racerxvt.com
) is your one-stop information zone for all things training. We have the industries only expert forum moderated by industry professionals like Dr. Augustine, Aldon Baker, Coach Seiji and more. And unlike other forums, here your question will be answered by an expert, not Billy Bob from Alaska! The website is updated every Thursday with a new article and photo that is sure to Fuel Your Inspiration. Remember…Training Amplifies Talent!


Share this article:
Did you like this article?
Check out MY LIFE IN MOTORCYCLE RACING
in our Latest issue of Racer X available now.

Jean-Michel Bayle, the iconic superstar of yesteryear, raced motocross for the first time in twenty-one years at the Vets MXdN in England. Page 126.