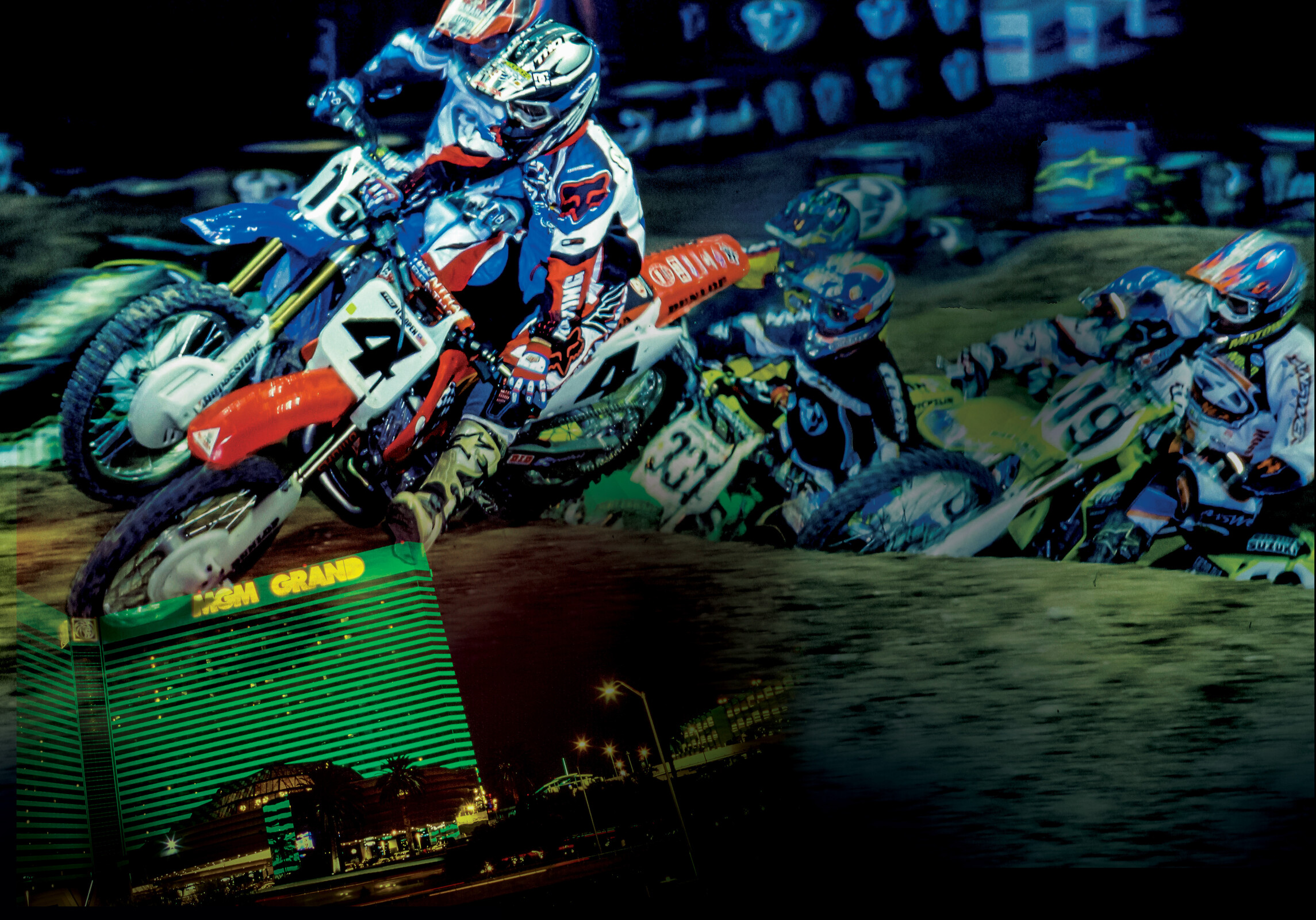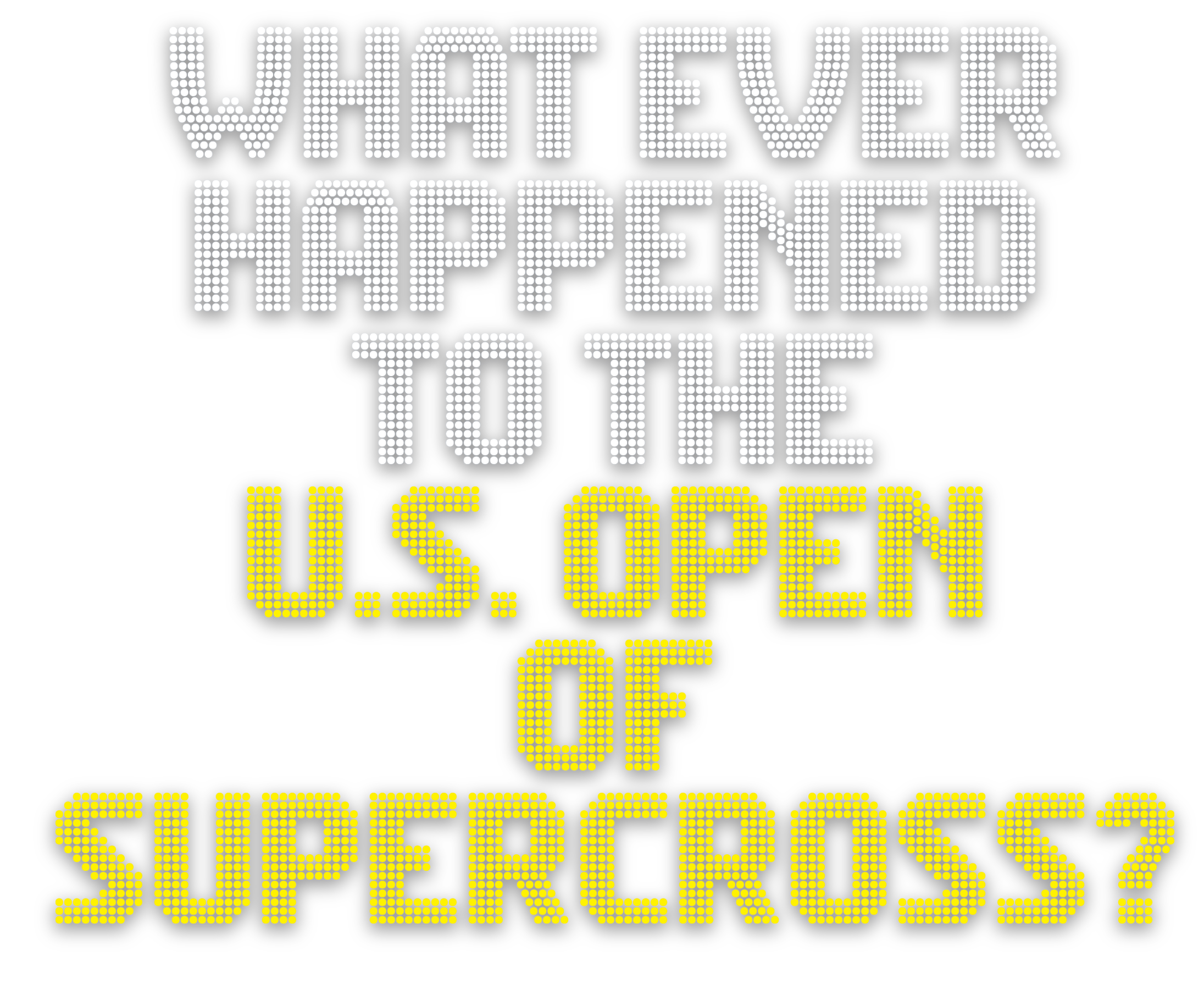 as told to Steve Matthes
PHOTOS: Racer X Archives/Simon Cudby
The news first appeared in the May 27, 1998 issue of Cycle News:
According to event promoters, the AMA-sanctioned U.S. Open of Supercross will be staged at the MGM Grand Garden in Las Vegas, Nevada, October 10-11—an invitational supercross that will feature a $250,000 purse, with the winner taking home $100,000.
Promoters Eric Peronnard and Mike DiStefano were behind this brand new race and with that kind of purse announced, the professional pits of SX/MX were buzzing….
There was just one problem: there was already a supercross series in the USA, and its promoters wanted to stop this race before it even began.
This is the oral history of the creation of the U.S. Open of Supercross.

Sign Up for a
Free Account
for exclusive access to What Ever Happened to the U.S. Open of Supercross? and much more
Create your own identity on Racer X, participate in discussions, access and share your favorite stories.
Just choose Facebook or Twitter to get started.