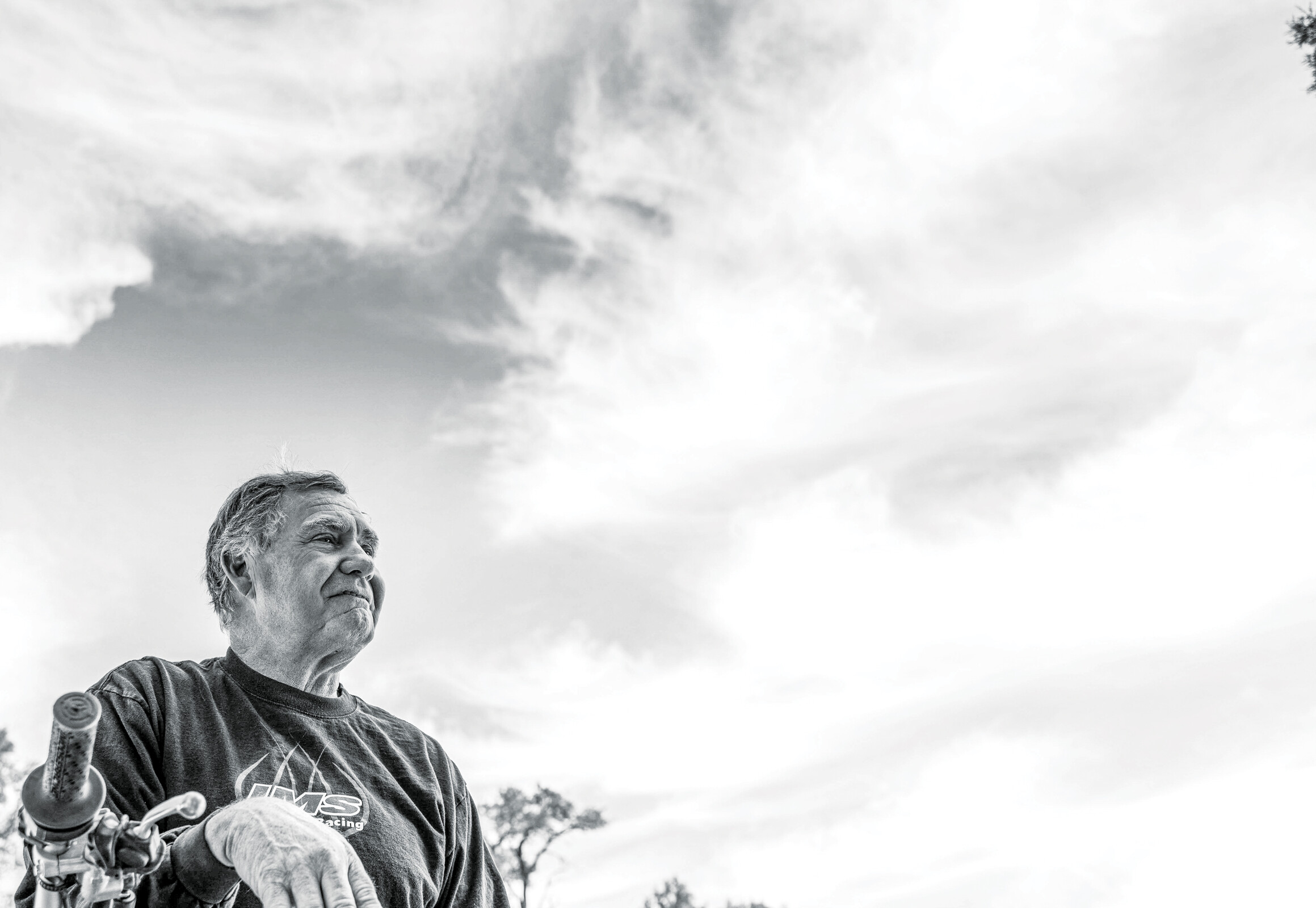 Original American motocross hero Gary Jones takes a "Ride To Rumination" with Rick Doughty
WORDS: Rick Doughty
PHOTOS: DAVID DEWHURST
Rumination is the act of contemplation and reflection. What better way to take a deep dive into the life and times of the original American motocross hero, Gary Jones, than on dirt bikes?
Most people in the world of motocross (certainly the ones over the age of 40) know that Gary Jones was the first AMA 250 National Motocross Champion in 1972, aboard a home-built Yamaha DT-1. They may also know he followed that up with two more championships in 1973 and '74, on Honda and then Can-Am machines. What most people don't know is that the worst day of his storied career was not when he badly broke his leg at the '75 Daytona Supercross—an injury mired by complications, requiring a year and a half to heal. The fact that he never won another major motocross race, much less a championship, wasn't his biggest disappointment either.
Subscribe

Now
to continue reading The Life and Times of Gary Jones
and other premium content from the pages of Racer X magazine
I'm an insider, but I still follow the guys at Racer X. For a fan, it's the place to get your news."

Chad Reed


4 time Motocross & Supercross Champion
Only Racer X tells the full story:
what happened and why it happened.