Larry Reyes Provides Injury Update Following Indianapolis Supercross Crash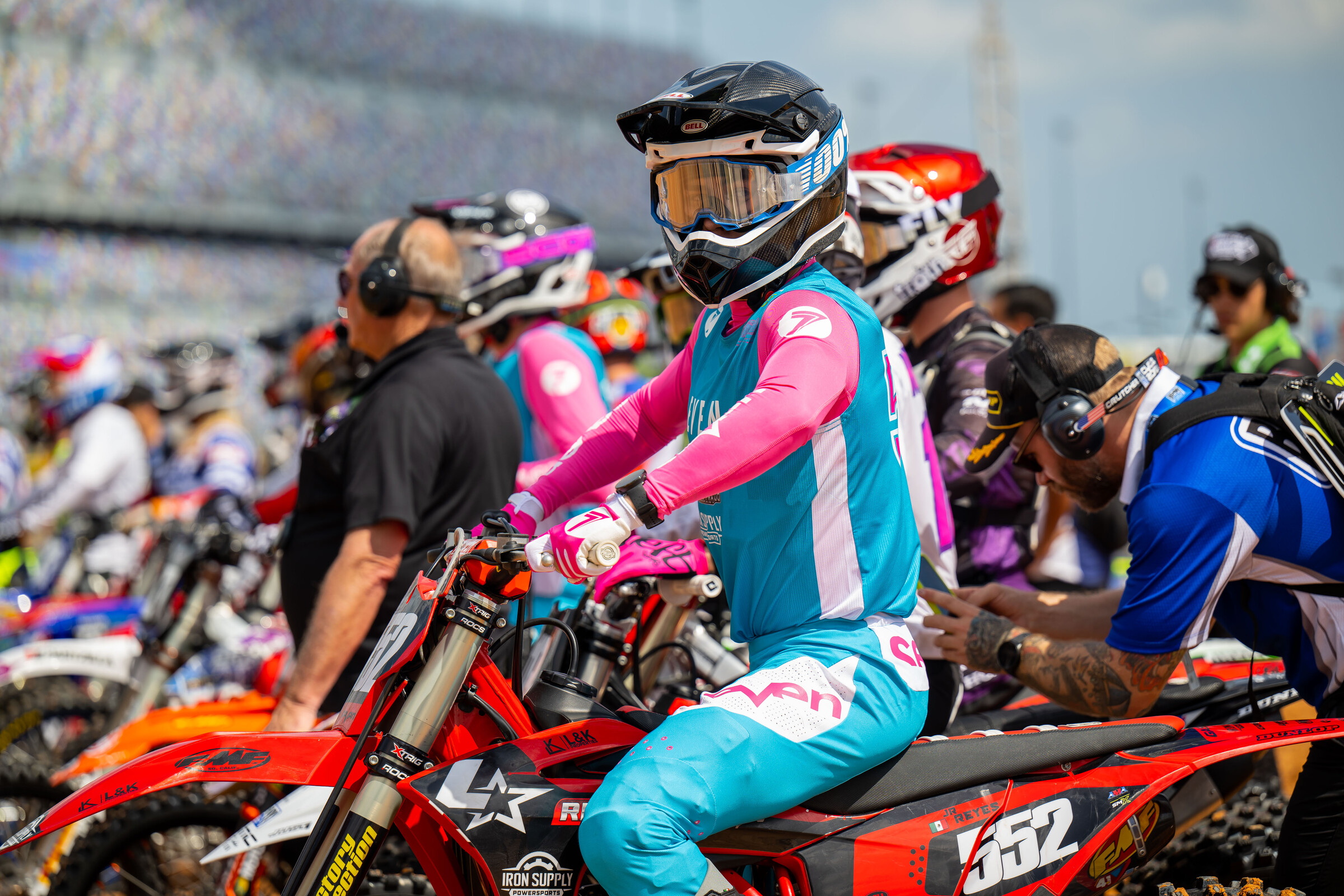 Indianapolis, IN
Indianapolis
Monster Energy AMA Supercross Championship
At the Indianapolis Supercross on Saturday night, Larry Reyes suffered a hard crash during the night show. On the fourth lap of the second 250SX heat race of the night, Reyes suffered a crash that resulted in him needing medical attention from the Alpinestars medical crew, which caused the race to be red flagged. Reyes was tended to and then carted off on a backboard.
During the LCQs, trackside TV reporter Daniel Blair said Reyes had been transported to a local hospital where he was undergoing further tests and treatment.
On Monday night, Reyes took to Instagram to explain his injuries suffered in the crash. The #522 suffered a grade five liver laceration, fractured shoulder, and a concussion. He was monitored for internal bleeding and learned he also suffered a fractured ankle in Daytona the previous week. Below is his full post.
"What an eventful night at Indy. Update I had a grade 5 liver laceration, fractured shoulder and an Concussion. Had surgery Saturday night upon arrival for internal bleeding, Still being monitored to ensure no more internal bleeding . ——— Started off the night at Indy with some news I did not want to hear that being said I fractured my ankle at Daytona during my heat race and I had no idea I was just icing it all week. We wrapped it up and did what we could unfortunately the first heat race went straight over the bars ended my night with some bigger problems.. it's part of it we'll be back and stronger for when we get released. I'm more heartbroken on how irrelevant you are for the sport as a privateer in a situation like this. Thank you to the fans and everyone who did reached out and making sure I'm okay! I will post more as my recovery progress! 🤙🏼👊🏼"