Minneapolis, MN
Minneapolis
Monster Energy AMA Supercross Championship
Rookies are some of the most intriguing figures in sports, whether or not they enter the pro ranks doused with hype. Jett Reynolds, who will be making his pro debut in 2022 with Monster Energy/Pro Circuit Kawasaki, is definitely one of those racers who will be ushered in smack dab in the middle of a spotlight, thanks to an outstanding amateur record. It's a world he has yet to experience, although he's already starting to get a taste of life as a pro as the days before the 2022 season of Monster Energy AMA Supercross are counting down. We caught up with him to see how things are going as he prepares for what's bound to be one of the most memorable days of his career.
Racer X: Jett Reynolds, what's up?
Jett Reynolds: Not much, just driving back from Kawi.
How was the day?
Good, got up at 5:00 a.m. and went for a road bike ride. After that I've been at Kawasaki all day doing media and photo shoots and stuff.
Yeah, there's a lot, isn't there?
Yeah. Tomorrow we'll be doing more photo shoots with the bike too.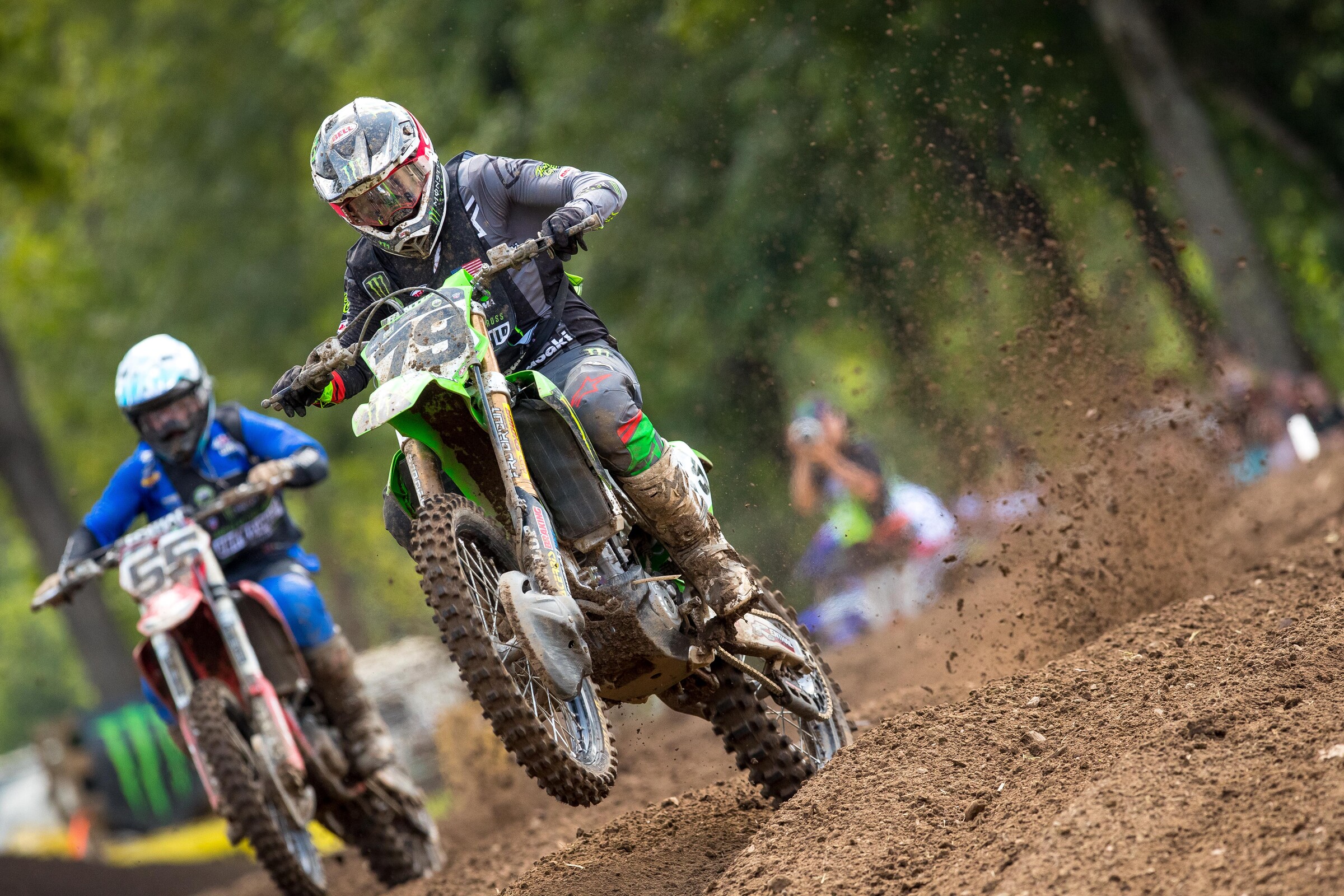 You haven't even raced pro yet and there are all of these commitments already. Is it overwhelming, compared to how it was in the amateur ranks?
You know, it's crazy. Everyone tries to hype you up, but you can't let that stuff get in your head. It's really hard not to, but I feel I've done a pretty good job reminding myself, "Hey, I'm nobody. I haven't made it yet." I'm just thankful I even get to do this. I have a chance to make it, but I haven't made it yet.
That's an interesting viewpoint, I like it. You had a really successful amateur career. I won't list your achievements because we'd run out of space on my voice recorder, but it's fair to say people have been waiting for you to go pro for a long time. Does that put pressure on you, or is it something you ignore?
It puts you in a tough situation. You have all the tools and equipment, and everyone is behind you. It comes down to you. The only thing you can do is just be the best you can be. I had a successful amateur career and all that, but honestly, the last few years I haven't shown my potential or what I'm talked up to be. It's hard when you feel that way and injuries come along, I could go on and on. But we're here now and off to a completely fresh start with the Monster Energy/Pro Circuit Kawasaki team and everyone on the team are so cool. We've been riding together and I've been soaking up all the information I can. Things are looking up and going good. My expectations for myself, I'm a racer and I want to win, but I have to be realistic and put that away for now. The goal is to make every race this year, injury free. That's a lot to ask for. If I can do that, I'll be able to build and get better and better each weekend.
We're at that point where 2022 is starting to take shape. I don't know if you're doing East or West [Region], but I'd assume East just because of the broken collarbone sustained at Loretta Lynn's.
After I got injured at Loretta's I really just took my time and didn't ride a dirt bike for close to three months. Normally I'd be back in two or three weeks. I really just took my time with this one, and I think being off the bike helped me. I was able to get things in line and in order. I started working with Broc Tickle and we just went to work during that time being off the bike with training. I was able to study things and focus on a lot instead of just riding a dirt bike. But now that the season is coming up it seems like these days are shorter than ever. We're about to go into boot camp now, and it's going to be a gnarly one, for sure.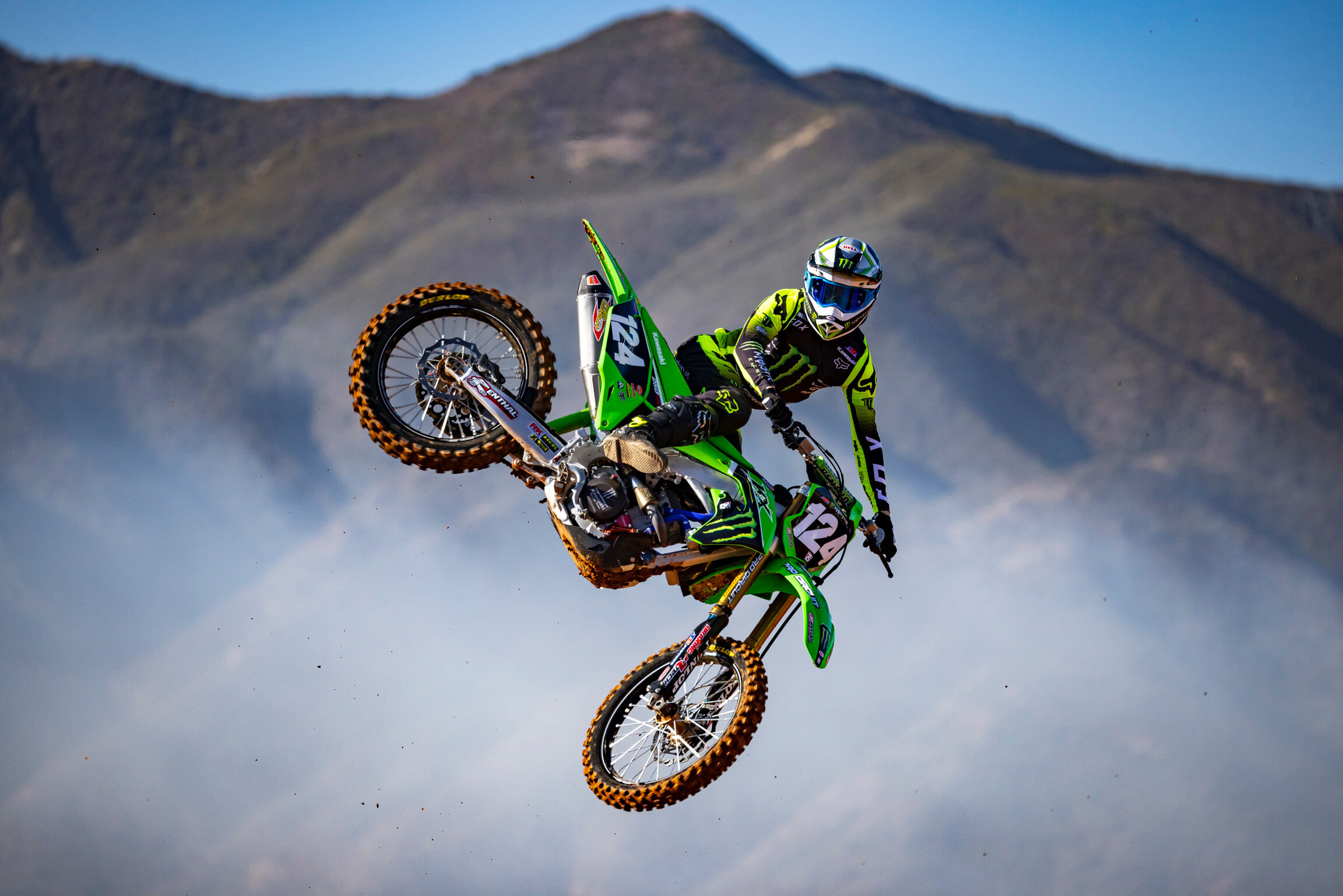 Is it weird for you to be getting ready for the supercross season instead of getting ready for the next amateur event?
You have six or seven amateur races a year, and it's not a realistic representation of what I'm about to go do. I'm going to race all year around, almost every weekend, with very little break. But honestly it doesn't feel too weird to me to miss out on these amateur races that've been going on lately because I haven't done them in a long time. In previous years I've been hurt or something has been going on. As of right now, it feels pretty normal to not be doing those amateur races.
I don't know if this is how you look at it, but from the outside looking in it seems as though your entire life has been leading up to this point. How does it feel now that you're turning pro? You're going to be taking the plunge soon.
This is what I've wanted my entire life. I've seen this coming for a long time. I left my home in Bakersfield and moved to SoCal and am fortunate enough to have a family down here I'm staying with. Everything is real now. Mitch [Payton] is a guy I really look up to. It's Mitch Payton, you know? Sometimes you get kind of nervous to talk to him, but then you realize he's just another guy and is a super cool dude. He's been super supportive during the transition to supercross.
Speaking of supercross, how are you adjusting to it? I have to think you didn't ride much of it as an amateur.
As an amateur I didn't ride it too much, and when I did, I rode it on a supermini. Going from a supermini on supercross to a factory Pro Circuit 250 and riding with the big boys, getting thrown in with the wolves, it's definitely a learning curve. You've got all these guys on the team, they've won races. It's crazy to think that. It's definitely been a process. Each and every day I'm getting better and better and I'm happy with my progress. There's more to go, but thankfully I've got a bit more time. I don't know what coast I'll be racing, but I kind of have an idea. But hey, you never know what might happen.
Are you thinking East [Region]?
I'm thinking East. That'll give me some more time. Of course, I'd love to race West because it's home, but the reality is probably East Coast.
Going back to supercross, what's been the toughest thing you've had to tackle?
Pretty much everyone does the same rhythm and jumps, so it comes down to corners and whoops. And whoops are no joke to learn. You're definitely going to have a few crashes in them and you have to try to minimize that and get through them. That's the biggest part of learning supercross.
I think we can wrap this up. But first, what kind of results are you looking for in 2022?
With the team I'm on, we definitely want to win. Who doesn't want to win? But realistically, top fives in both series, and let's shoot for a podium. Why not?
Why not?
Why not!
Thanks for your time, looking forward to seeing the gate drop for you.
Thank you I appreciate that. I'm always down to do these interviews.
You say that now, but we'll see in six months. [Laughs]
[Laughs] No, I'm not like that, I appreciate these things.
---
Main image courtesy of Kawasaki