Gain and Retain New Riders: USMCA Announces New Partnerships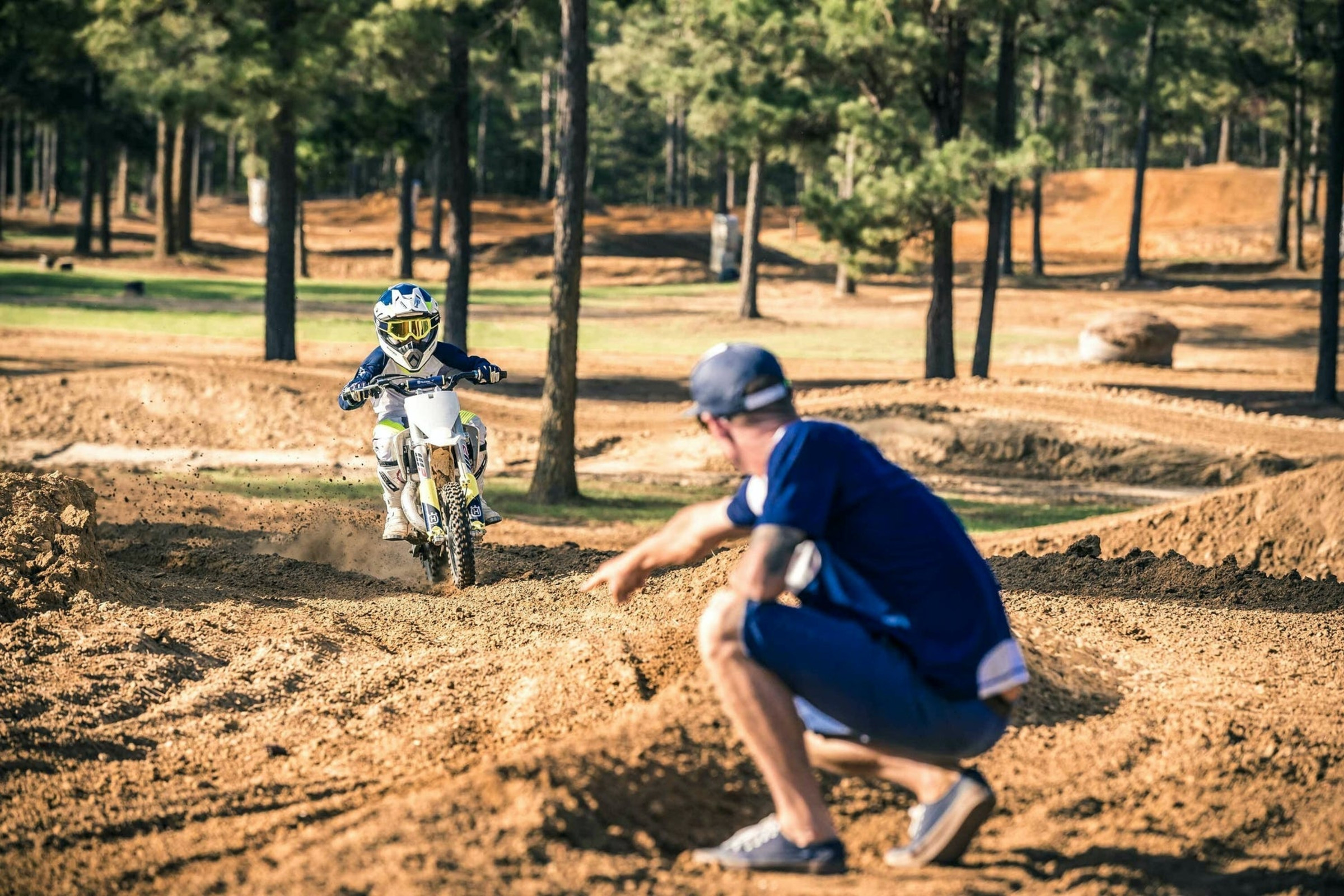 Bike sales are blowing up around the country, and the industry is taking steps to retain new riders and make the sport more enjoyable for those already in the saddle. That's the real goal of the United States Motorcycle Coaching Association, which is designed to link riders with good coaches, just like other sports do, from football, baseball and basketball to skiing and more.
The USMCA concept is gaining traction now, with the registered coaching ranks swelling, a solid website that helps you find coaches in your area, and now key strategic partnerships within the industry.
Just last week, the USMCA announced it had extended a partnership with Yamaha. The USMCA is already partnered with Honda, Kawasaki and KTM, and Husqvarna is listed as a founding partner. With several of the major brands on board, now a big piece has come into place with a new alliance with the American Motorcyclist Association.
Here are a pair of recent press releases from the USMCA.
AMA and United States Motorcycle Coaching Association Partner to Expand Competition Coaching in America
PICKERINGTON, Ohio — The American Motorcyclist Association has entered into a partnership with the United States Motorcycle Coaching Association (USMCA) to grow AMA membership and expand access to responsible and comprehensive coaching for motorcycle racers across the country.
Under the agreement, the AMA, the national sanctioning body for motorcycle sport, and the USMCA, which has pioneered a nationally recognized motorcycle coaching certification process and national network of rider coaches, will promote ease of access and availability, safety and membership in the AMA for AMA-sanctioned Competition Schools operated by USMCA-certified coaches.
"This effort will foster the development of responsible and competitive racers across numerous AMA-sanctioned disciplines," said AMA Director of Racing Mike Pelletier. "Through this partnership, each organization will be able to leverage the others' resources and nationwide networks to meet the growing demand for race-oriented training. The result will be more racers, and more confident racers, enjoying the motorcycle lifestyle."
The USMCA was launched in 2016 by then-head of KTM North America Jon-Erik Burleson, AMA Motorcycle Hall of Famer — and former Victory Motorcycle CEO — Mark Blackwell and former Supercross champion and AMA Motorcycle Hall of Famer Jeff Emig. USMCA is a non-profit, membership-based organization that has certified coaches across several states, connecting students with coaches through www.motorcyclecoaching.org.
"As motorcycle sales have soared, especially during the pandemic, our robust coaching certification program has continued to grow to meet the needs of athletes," said USMCA President Christy LaCurelle. "This agreement helps give USMCA coaches the chance to run AMA-sanctioned Competition Schools while broadening both of our networks."
To become a USMCA-certified coach, applicants have to pass a motorcycle competency and skills test, complete a background check and have training in CPR/First Aid, concussion protocol, heat illness and cardiac arrest. The USMCA's nationally-recognized coaching certification program is an industry first that brings the professionalism of coaching on par with other well-established sports. Coaching certification must be renewed every two years.
As part of this program, the AMA will host a dedicated website page to link AMA members with USMCA coaches, and promote coaching opportunities to competition members of the association.
Yamaha Motor Corporation USA Extends USMCA Partnership
Temecula, California (November 17, 2021) – The United States Motorcycle Coaching Association (USMCA) is proud to announce Yamaha Motor Corporation USA has officially agreed to carry their partnership into 2022.
Yamaha has a legacy of innovation, performance, and quality. Their continuation of support with the USMCA ensures more new and existing riders will get connected with certified motorcycle coaches.
"We're excited to return as a sponsor partner and supporter of USMCA," said Derek Brooks, Motorcycle Product Line Manager, Yamaha Motor Corporation USA. "Our sport has been blessed with an influx of new riders and budding enthusiasts during what has otherwise been a trying time. Access to certified coaching as a means of stoking the fire we all know can easily grow into a full-blown passion is an excellent way to ensure we retain our new Powersports brothers and sisters."
"Yamaha Motor Corporation USA has been a major leader in the industry for decades," said USMCA Chairman Jon-Erik Burleson. "We are so thankful they see the vision of the USMCA and have added that to their long list of rider training support and give-back initiatives. They are also a longtime supporter and sponsor of one of our major coaching groups, Champ School. They take rider training and continuing education very seriously, and we are thrilled for their second year of support. The people at Yamaha are taking an important step in protecting and growing the future riders of our sport through quality coaching