If you've spent much time in the pits at a supercross race, you know the fans usually gather around the factory teams and "prime" real estate. The big teams have multiple rigs and tents, and the fans love to check out the bikes, get an autograph from a big name and maybe catch a glimpse of the behind-the-scenes interactions. The average fan usually doesn't venture too far away from those teams with the big budgets and the stars you see on TV every weekend. I'd like to make a case that those fans are missing out on what could be the coolest experiences and interactions of their lives. I suggest at your next supercross race to try walking over to some of the teams with a smaller budget and less exposure. There's a lot of privateer teams in the pits that have great programs, dedicated sponsors, amazing riders, and a huge passion for the sport. And they have personality! I want to introduce you to one of those teams, Team Solitaire/Nuclear Blast Yamaha.
If you are looking to have some fun, meet riders, and possibly even see inside a professional supercross rig, Team Solitaire is a place you should go visit. Managing partner, Chris Elliott, actually told me that welcoming a fan into their pit area is actually something he looks forward to doing. "I really enjoy the fans," Elliott said. "It's always cool to bring people under the truck and show them through the pit. Give them a close look at the bikes. It takes two minutes to make a family's day." Once you're over there, you'll also notice there's usually a steady stream of Nuclear Blast Records heavy metal music blasting from their pits. It's hard to not get hyped for the races after hanging out with these guys.
Team Solitaire was started in 2003 when privateer race Ryan Clark wanted to invest back into his career. Long time Racer X readers might even remember his columns here for Racer X Online and in Racer X Magazine called, yes, Solitaire.
Ryan felt he could do just as good as some of the teams he had previously rode for and set out on that mission. That went through his own racing days. Fast forward a decade later, and in 2016 Clark met Chris Elliott and brought the team back as Rockwell Racing with support from Rockwell Watches. In 2020 they brought back the Team Solitaire branding. Through the years the expectations were always to have fun, help some riders, and be 100 percent for the fans!
Chris has a background in digital marketing and real estate. He owned and operated FMXnews.com, and was a contributing writer to ESPN for a few years. He was helping with marketing at a KTM team where he met Ryan and started a friendship and working relationship that evolved into what they are doing now with Team Solitaire.
Operating a professional race team in this industry is not easy. It's very expensive and finding outside sponsors can be difficult. "Industry stuff is easy," Chris said regarding sponsorship. "The [industry] brands understand the support and they understand what sets this team apart. The outside sponsors are not easy. I believe most teams have to give the potential big money sponsor a free weekend or two to show what can be done to help the decision along." When asked about the partnership with Rockwell Watches and Nuclear Blast Records, Elliot explained, "Rockwell is family. They, like Nuclear Blast, are responsible for why we even have a team."
As an example, the team has done collaborations with Leatt gear and metal legends, Slayer, as a way to pitch or promote what they can do for sponsors. The Rockwell and Nuclear Blast relationship with Team Solitaire is a strong one. Chris said, "As long as I have a team and they want to be involved, that logo will never leave the bikes."
Last year, the team did an Arizona Cardinals theme for the Glendale Supercross, the NFL team that plays at State Farm Stadium.
The team has also had a working relationship with Yamaha that Chris feels is hard to establish unless you are the main team for their brand. Solitaire is not Yamaha's main factory squad, so Elliot is very proud of the type of support they're able to get. As a totally private team, it's unusual to get much support. This is another testament to what they have done within the industry. Still, it's not easy. Solitaire has different goals.
"The biggest difficulty is having 1/100th of the budget of the factory teams," Elliot said. "We aren't there to contend for wins. We are there to make mains and be a solid support team to Yamaha. All while being totally different than anyone else in that paddock."
The team has had a number of riders come through over the years including Ryan Breece, AJ Catanzaro, Zac Commans, Mitchell Harrison, the Wageman brothers RJ and Robbie, and their most recent signee Ryan Surratt. "Some are rookies hoping to make the next step to the factories, and some are from a factory team and looking to get back," said Elliot. "Some are just stoked to ride out of a semi." When you have a wide variety of riders in different career stages, it's hard to set up proper expectations. Remember, this isn't a high-budget factory team. Elliot believes if you under promise and over deliver, it's way more enjoyable to be at the races. "I've never sold anyone on riding for me," he says. "We are what we are. Do you want to do this?"
Ryan and Chris do this out of their passion for racing. I asked Chris about some highlights of the team over the years and his response was par for the course with him. "It's great seeing guys make their first main event, get their first top 10, or watching parents and families be proud of the riders reaching the pros," he says. "If we catch a young kid on the way up and he kills it, then leaves for a factory ride, we did our job."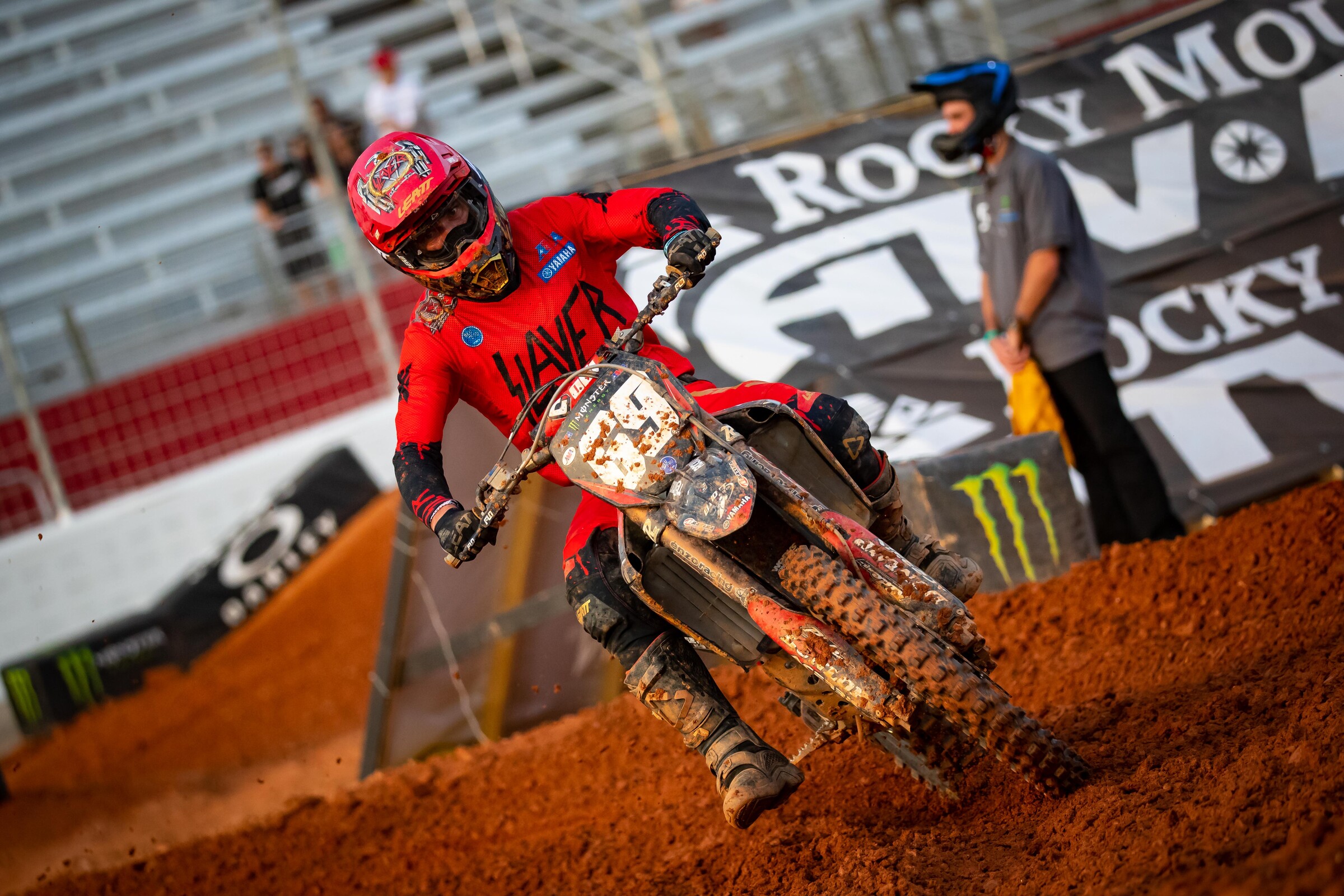 The January 2022 Issue of Racer X Illustrated
2 Tribes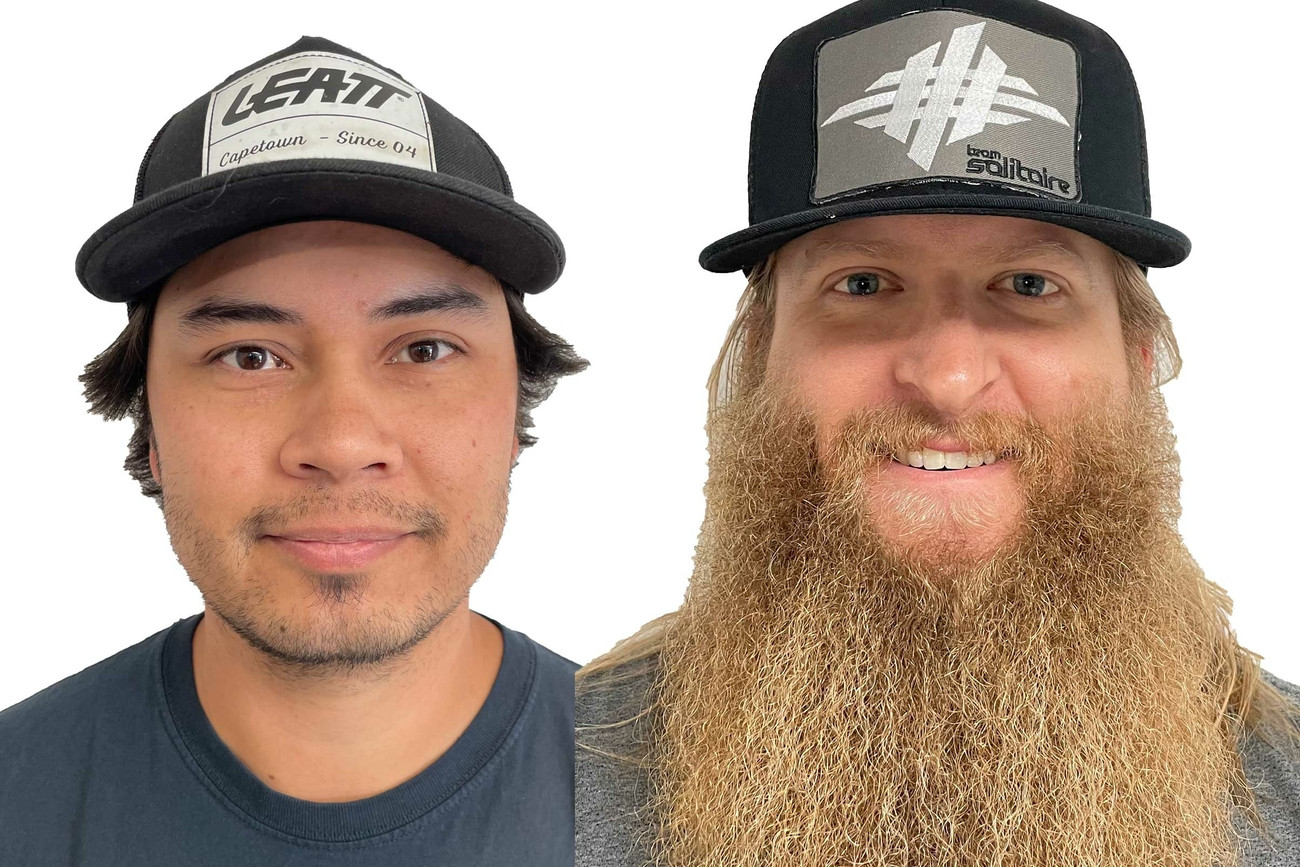 Getting to know Team Solitaire/Nuclear Blast Yamaha mechanics Eric Angelski and Colin Burgh.
Read Now
Preview Now
That's what is cool about this team. The vibe is different than you'd expect. Here's another great response from Chris when I asked if it's frustrating competing against the factory teams. "Nope! Teams can take all their sixth-place finishes no one cares about. We will be over here at the back of the pits with an area full of fans, blasting heavy metal, high fiving, and giving everyone an experience they'll remember. We are the most accessible team in the pits or on social media. We are 100 percent for the fans!"
So, take advantage. At the next supercross race you attend, go by and look at the factory teams, stand in line for autographs, take your pictures, and enjoy that experience. But make sure you stroll back to visit with Team Solitaire, grab a free demo Nuclear Blast CD, meet the team, and ask for some R-Jerky (that's the Wageman brothers' jerky brand). You will leave with great memories and stories to tell your family and buddies. Don't forget to throw up those metal horns to show you are part of the team. Because once you get over there, you'll really feel like you are!