Casey Cochran (Husqvarna) and Gavin Towers (Yamaha) Announce New Deals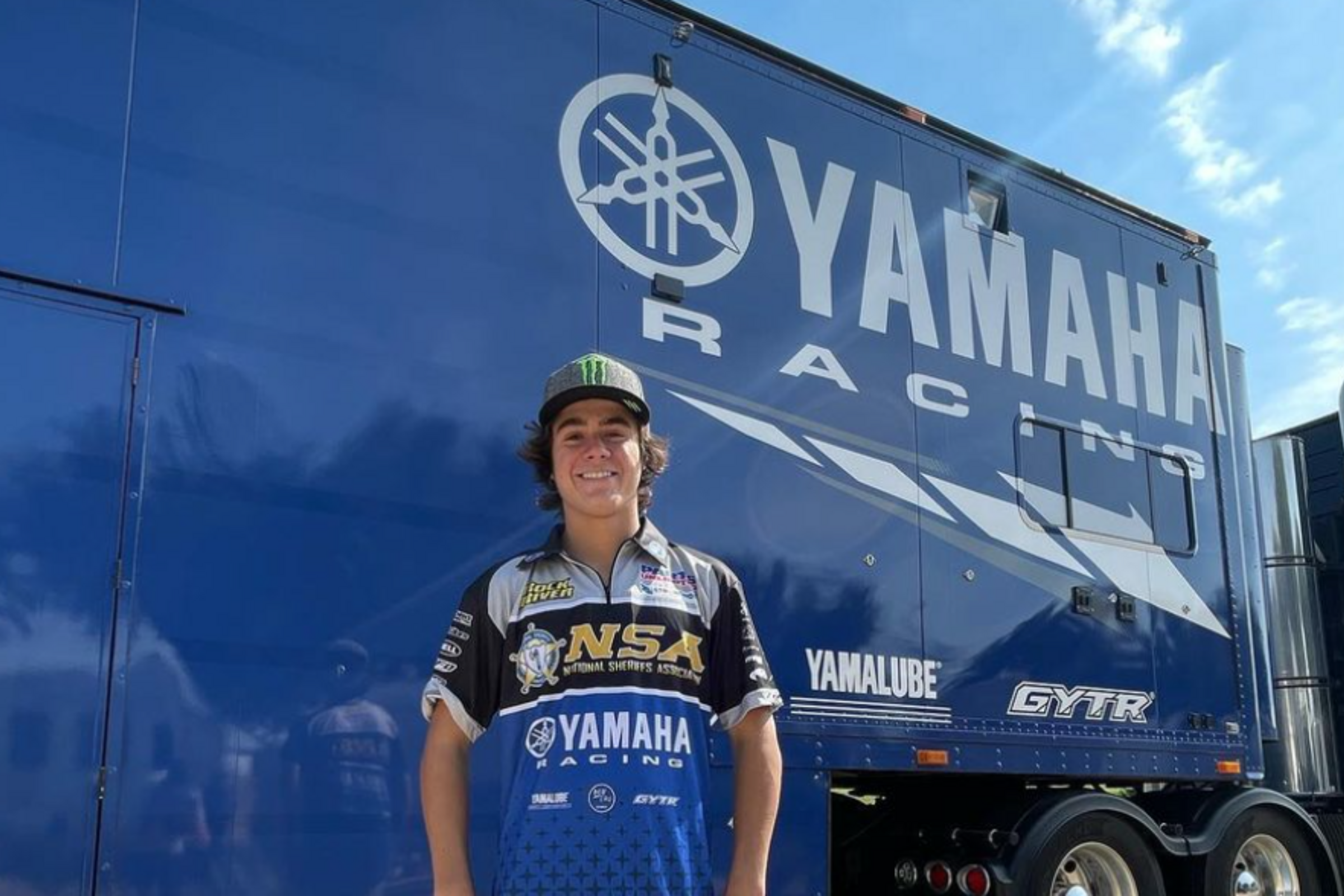 Amateur Casey Cochran had competed on Cobras and Suzukis for years. Then, right before the 2020 Mini O's last November, Cochran signed with GasGas (owned by the KTM group). In his debut event at Gatorback Cycle Park, Cochran claimed four supercross titles: Mini Sr 1 (12-14); Mini Sr 2 (13-15); Supermini 1 (12-15); Supermini 2 (13-16) and two motocross titles: Mini Sr 1 (12-14) and Mini Sr 2 (13-15). The Monster Army athlete won both the THOR Bronze Boot Award (rider in the 65cc, 85cc, Mini Sr., Supermini, and Schoolboy classes that accumulates the highest number of points in the supercross main and motocross overall combined and the Pro Circuit Platinum Pipe Award (given to the rider who accumulates the highest number of points in the Supercross main and Motocross overall combined).
Unfortunately, at the 2021 the Monster Energy AMA Amateur National Motocross Championship at Loretta Lynn's Ranch in August, Cochran suffered an injury in one of his first motos of the week, causing him to miss the entire event. He returned to riding halfway through September. The three-time Loretta Lynn's champion (2013 51 (4-6) Limited; 2015 51cc (7-8) Limited; and 2018 65cc (10-11) Limited) now announced a new contract with Husqvarna (also under the KTM Group umbrella). The 15-year-old will make the move to the TC 125 for next year. Cochran posted the following video hinting toward his new deal:
Cochran then posted the following, announcing more details:
---
Gavin Towers Signs With Yamaha Factory Amateur Team
Gavin Towers made the jump from KTM to Team Green in the fall of 2019, debuting on the green bike at the Monster Energy Cup. He finished 2-3 for second overall behind Husqvarna's Evan Ferry. At the Loretta Lynn's in 2020, Towers finished second overall (2-2-3 moto finishes) in Supermini 1 (12-15) and fourth overall (3-5-4 moto finishes) in Supermini 2 (13-16). He then made the jump to the Kawasaki KX250.
At the 2021 Loretta Lynn's, Towers finished 3-3-2 for second overall in 250 B and 7-5-2 for fourth overall in Schoolboy 2 (12-17) B/C in his first year on the big bike.
At the inaugural MX Sports Pro Racing Scouting Moto Combine at Ironman Raceway, Towers finished 5-4 for fifth overall. Afterwards, he commented on the event and his future plans, hinting towards the upcoming end of his contract with Kawasaki.
"I'm not really sure right now," he said on his future back in August. "I'm on a contract year with Kawi so I'm not really sure after October 31st what the plan is really. So I've just gotta keep working hard and getting better. So we've just gotta figure it out from there. But definitely doing these next couple races and then Ponca, then Cal Classic and then we're gonna see after October 31st."
Towers finished 10-5 at the Scouting Moto Combine at Fox Raceway at Pala the following week. At the 45th annual Race of Champions Sponsored by Kawasaki at Raceway Park in Old Bridge Township, New Jersey in early October, Towers picked up two wins, in the 250 B and the Ironman Classic, while finishing second overall in Schoolboy II (12-17).
At the end of October, Towers took to Instagram to thank the Monster Energy/Team Green Kawasaki for his two years with the team, confirming his departure. Now, he has announced his new deal on Instagram: he will be racing for the Yamaha Factory Amateur Team.
"The wait is over! So happy to announce that I will be riding for @yamaha_factory_am_team I'm so thankful and blessed for this opportunity and ready to race these beasts!
Can't thank @dannylewis142 and everyone else enough!"
With the addition of Towers, the Yamaha Factory Amateur Team also has the following riders locked in for 2022: #72 Luca Marsalisi, #142 Sage Lewis, #177 Kade Johnson, #206 Logan Best, #247 Wyatt Thurman, #411 Crockett Myers.
Seventeen-year-old Towers shared another clip of him training (supercross this time) on his new ride on Tuesday.