Over the weekend, the AMA announced the newest members of the AMA Motorcycle Hall of Fame. Eight inductees who will be honored during the AMA Motorcycle Hall of Fame Induction Ceremony on Oct. 15 in Pickerington, Ohio.
The AMA Motorcycle Hall of Fame Class of 2021 is Dave Arnold, Nancy Davidson, Gary Denton, Tommy Hays, Loretta Lynn, Scott Plessinger, Kenny Tolbert and Ryan Villopoto.
"The AMA Motorcycle Hall of Fame Class of 2021 includes men and women who have excelled in competition, promotion and advocacy of the sport we all love," said AMA President and CEO Rob Dingman. "They have advanced motorcycling in areas as diverse as amateur motocross to American V-twin culture. They have performed at the pinnacle of their disciplines and helped elevate riders and teams to new heights. We are humbled and honored to recognize these motorcycling greats this Oct. 15 at the AMA Motorcycle Hall of Fame."
The induction ceremony will include a cocktail hour and dinner, located on the AMA campus in Pickerington, Ohio. The following day will include an open house, as well as the installation of the Class of 2021 exhibit in the museum.
Tickets to the 2021 AMA Motorcycle Hall of Fame Induction Ceremony will be available to inductees and invitees, with limited availability to the public. Reservations will be available Monday, Aug. 9, at www.americanmotorcyclist.com and by calling (614) 856-2221.
For sponsorship opportunities, contact AMA National Sales Manager Forrest Hayashi at (562) 682-6515 or fhayashi@ama-cycle.org.
Hall of Fame inductees represent eight areas of influence: Ambassadors/Industry, Design/Engineering, Dirt Track, Leadership/Motorcycle Rights, Motocross/Supercross, Off-Road, Road Racing and Specialty Competition.
Here's the AMA Hall of Fame's info on each of the new inductees, as well as our take on their legacy.
Dave Arnold
Dave Arnold worked for American Honda from the mid-1970s through 2013, developing some of the greatest talents in the sport and helping forge the program's legendary dominance in AMA Motocross and Supercross. Arnold contributed to 60 titles on factory and factory-supported teams. Arnold's talents transcended race operations to research and development, resulting in advancements in production motorcycles that impacted motorcyclists all over the world, and will continue to do so for decades to come.
Our Take: Roger De Coster gets so much of the credit for team and brand turn arounds, but Dave Arnold was every bit as a responsible as De Coster for Team Honda's magical run in the 1980s and early 1990s. Honda won the AMA Supercross Championship in 1982-1984, 1986, and then 1988-1996. That's crazy! De Coster and Arnold were a two-man front for most of that run, with Arnold as Team Manager. This duo started when Honda hired De Coster for his last season as a racer in the 500 GPs, and Arnold spent that season as his mechanic. Then they headed to America and started winning nearly everything.
Those early 1980s works Hondas are considered the ultimate of the AMA works bike era, and it was Arnold at the helm of that. The production CR250's legacy through riders from Johnson to McGrath is almost pretty much unmatched. Simply put, Dave Arnold was at the helm of perhaps the most successful run of any team in the history of the sport.
Nancy Davidson
Nancy Davidson, wife of Willie G. Davidson, was one of the most recognized women who had a positive impact on the motorcycle community. She contributed to charity rides and support for the Muscular Dystrophy Association through the Harley-Davidson Dealer network. As a strong advocate for the AMA, she espoused the freedom and adventure of the motorcycle lifestyle and influenced ridership across the globe. Mrs. Davidson passed away in July 2021.
Our take: That's a heck of a story, as anyone tied into the great legacy and history of the Harley-Davidson brand has had a huge impact on the world of motorcycling.
Gary Denton won the AMA ATV Grand National Champion for eight consecutive years, excelling in both motocross and dirt track and establishing himself as perhaps the most dominant ATV racers in the history of the sport. Denton also founded, along with his wife, Denton Racing to provide ATV-related services, parts and accessors to his fellow racers.
Our take: Let's just say it: Denton is the GOAT of ATV racing. In his days, you had to race both TT and Motocross events to become the AMA Grand National Champion, and Denton did both well to the tune of eight-consecutive titles. He was also the highest-profile and most business savvy rider of his era, well ahead of the pack on media, marketing, sponsorship and more. In addition, Denton and his old mechanic, Wayne Hinson, helped develop clutches that hooked up and pulled holeshots like no other, and that legacy still lives on today.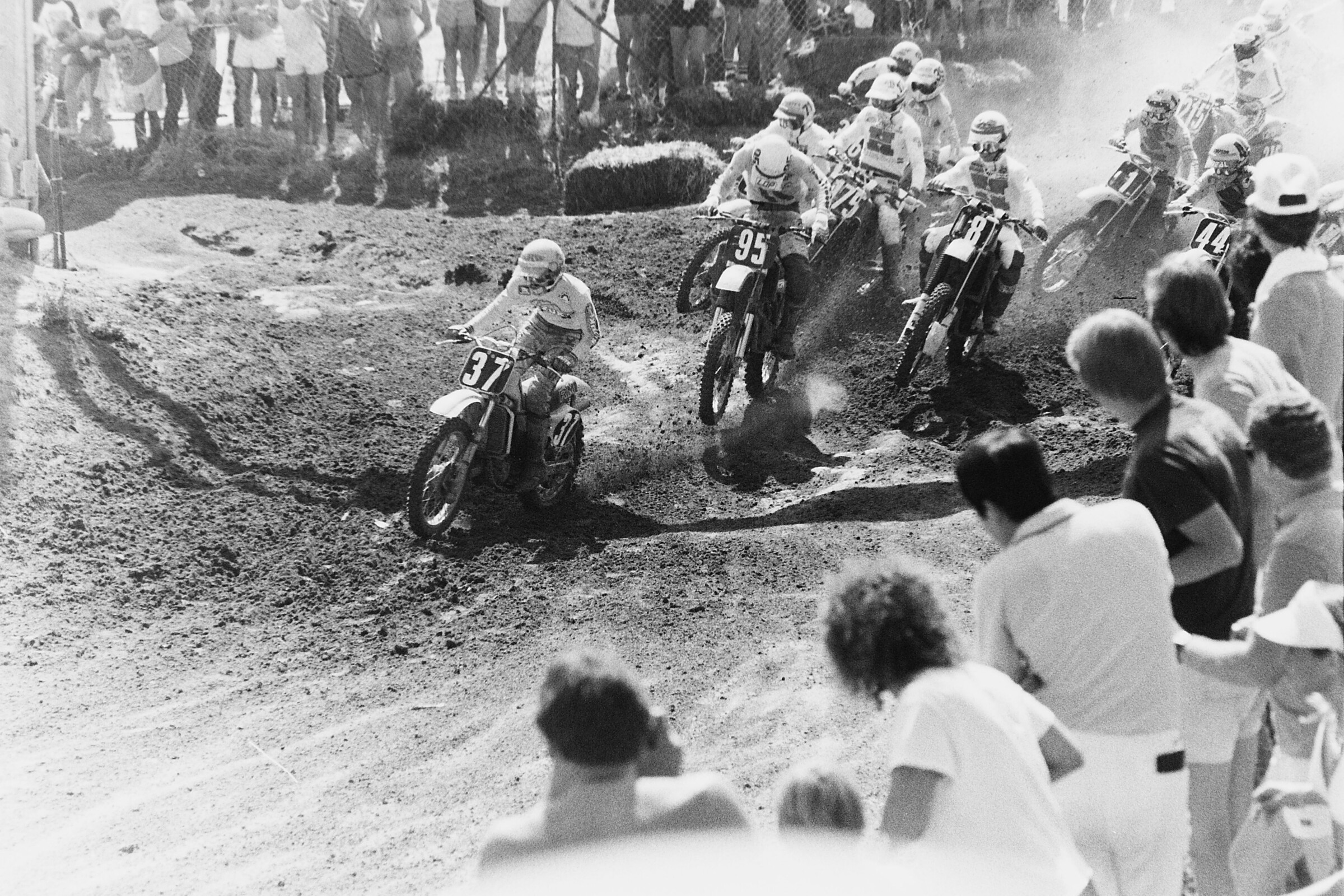 Tommy Hays
Tommy Hays was the most successful Class C dirt tracker prior to World War II, and arguably the most successful racer from the pre-Grand National Championship era (1933-1953) who is not yet inducted into the AMA Motorcycle Hall of Fame. Even though he died at an AMA National in 1941, Hays' seven AMA National TT wins are still the fourth most ever in AMA history.
Our take: This type of racing really was the main type of American motorcycle racing in these days. The AMA does a good job recognizing the pioneers.
Loretta Lynn
Since 1982, country music icon and superstar Loretta Lynn has continuously hosted the AMA Amateur National Motocross Championship at her home in Hurricane Mills, Tenn., known as Loretta Lynn's Ranch. For the past 39 years, she has welcomed the AMA's youngest and brightest amateur athletes for the weeklong annual national motocross championship – an event known all over the globe as the "world's greatest motocross vacation."
Our take: This Hall of Fame announcement came just in time for closing ceremonies at this year's 40th running of the AMA Amateur National at Loretta Lynn's Ranch. While the motocross world is certainly thankful that Loretta opened her ranch to racing, the Lynn family is equally thankful of the motocross family. At the closing ceremonies, Loretta's daughter took to the stage to thank motocross fans, especially the young riders the event caters to, for keeping her mother's name and legacy alive. There's a whole generation of people who know who Loretta Lynn not just because of her music, but because of her ranch hosting that race. It's a big deal for the Lynn family to recognize that, but it wouldn't have happened if Loretta and her family didn't agree to host the motocross folks some 40 years ago.
Scott Plessinger
Scott Plessinger was one of the top off-road racers of the late 1980s and early 1990s. He was a four-time AMA national champion with two Grand National Cross County titles (1994 and 1995) and two AMA National Hare Scrambles titles (1989 and 1992). The Hamilton, Ohio, resident had 41 national event wins competing on KTMs.
Our take: This is Aaron Plessinger's dad! He's also one of the best ever in off-road, waging legendary battles with Scott Summers. These guys were animals! When it comes to mud races, especially, Scott is one of the toughest riders ever.
Kenny Tolbert
Kenny Tolbert is the second-most successful tuner in AMA Grand National history, behind legendary tuner and AMA Motorcycle Hall of Fame Legend Bill Werner. Tolbert-tuned motorcycles have claimed eleven AMA Grand National Championship, 117 AMA Grand National wins, six AMA 600cc Championships and 31 AMA 600cc wins, since 1988.
Our take: What's most impressive is that Tolbert is still making it happen right now! He's the long-time crew chief for perennial American Flat Track contender Jared Mees. Expect more numbers to be added to his impressive record before he's done.
Ryan Villopoto, from Poulsbo, Wash., is one of the greatest champions in AMA Motocross and Supercross, competing in the professional series from 2005 to 2014, winning five AMA Motocross and four AMA Supercross National Championships. Immediately after turning pro, Villopoto won three straight AMA Motocross Lites Championships and one AMA Supercross Lites title. Then, after moving up to the premier class, Villopoto won four consecutive AMA Supercross Championships to close out his career. Throughout his career, Villopoto racked up 31 outdoor national wins and 41 AMA Supercross main event wins.
Our take: As sure fire of a Hall a Famer as there will be, RV can stand up to the best ever with his win record in motocross and supercross. His four-straight Monster Energy 450 Supercross Championships alone are legend, but his three-straight 250 National Motocross Titles, two 450 National Motocross Championships, and clutch success at the Motocross of Nations for Team USA just further cement one of the greatest all-around careers on a dirt bike