Last year I teamed up with the guys from Yamaha for the PulpMX Show and they've been great partners. For one, they loaned me the multiple shootout-winning YZ450F and just about every time I ride it, I have a smile on my race. It's an amazing bike.
They did something else great. They gave me a second bike to do whatever I wanted with, but they suggested I do something to help privateers because that's a segment they like to support. Immediately I thought about loaning the bike to a privateer to ride/race with all last summer, but then I came up with a way to help more than just one rider. That's how the LCQ Challenge was born for 2019.
The guys in the 450SX main event get the points, they're almost all factory guys and if you're 20th on up in the main event, you make a nice chunk of change also. Meanwhile, the entertainment of the 450 LCQ's provide so much joy in my life and the guys that don't make the mains end up with hardly anything at the end of the night. I thought about a points system within a points system for the guys that don't make the mains, IE: fifth place in the LCQ (first spot to not make the main) pays the same amount of points to win the 450SX main event. I decided I would make my own points system (with a sharp drop off after tenth in the LCQ because, well, I don't know why—I just felt like it) and keep track of it all year long. I sold raffle tickets for $20 each to win a 2019 Yamaha YZ450F and out other partners, like Michelin, Works Connection, ROOST MX, GUTS, FMF, Race Tech, Vortex Racing, and FXR all pitched in to award the winner of the bike all the parts and gear he would need to make him or her look sweet.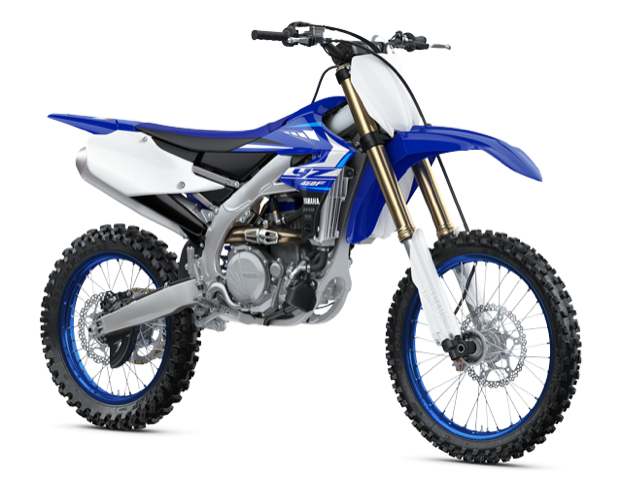 The "problem" we ran into was that A) I weighted the percent of the pot (100 percent of the monies raised went to the top four guys after 17 LCQ races) too much towards the winner because truthfully, I didn't think we would get as much money as we did. Also, another "issue" we had was Adam Enticknap, AKA the 722, running away with the dam thing last year. Also, my hope of some riders slowing down and not wanting to make mains and thereby causing more LCQ chaos didn't happen.
Anyways, we gave 722 a big fake check (AJ Catanzaro, Casey Brennan, and Tyler Enticknap also won cash) for almost 30K! Thanks everyone, and by the way, the guy that won the bike and all the stuff bought ONE ticket the Friday before the Monday night draw. Who knew?
For 2020, Yamaha stepped up with another bike and even better, TWO generators as well! BLU CRU is on-board, they love the promotion and the privateers.
We changed the rules this year to make the first ten races set up a chase-style run to the checkers for the last seven rounds. We also decided to pay further back to more riders to help out more guys, but you had to make the chase to make the money. We wanted chaos and thought this might help that.
Remember Daytona? That was the last round before the chase and the standings looked like this. It was going to be exciting to see who gets the cash!
Here were the riders that made the chase after ten rounds but we would reset the points to zero for the last seven.
And then we had a world wide pandemic…
So we waited…
And waited some more…
And then we had the Utah plan and seven races in three weeks to figure out who were going to give this money to. Unfortunately Joan Cros, from Spain, couldn't get back into the country and that's a shame when you figure he was leading the points and would've been a strong contender for the top spot. And then Cade Autenrieth and The Cat [Catanzaro] decided to not show up and well, yeah things were going to be a bit different now.
Our guy 722 was just too dam good in SLC and really, throughout the year to defend his title, despite MANY people on social media claiming he was dogging it and purposely missing mains to get the cash. (I know he didn't spend any of the money last year on fixings for his taco bar at his wedding, IJS.) Then he started getting into the main events so it was bye-bye big money for him!
At one point Nick Schmidt looked to be in the drivers seat for it but week in and week out, it was Cade Clason who was the guy. He got better starts in the seven Utah races then he did at the earlier ten and rode a bit better. Neither Clason, Pauli nor Schmidt made any mains this year although Pauli came up JUST SHORT at the final round.
Cade Clason held the lead for most of the seven rounds and really came on at the end to take top spot and the title! Bubba Pauli's ride at the last round moved him from third to second in the points and that was a 5K jump for him so nice work! Schmidt was third and 722, well, he just got too good! We're going to give Joan Cros some cash also because man, he tried really, really hard to get back into America for these races and deserves something.
Here are the final stats for the money, entries and all that:
1st - Cade Clason - $31,135
2nd - Theodore Pauli - $10,378
3rd - Nick Schmidt - $5,189
4th - Adam Enticknap - $2,595
5th - Joan Cros - $2,595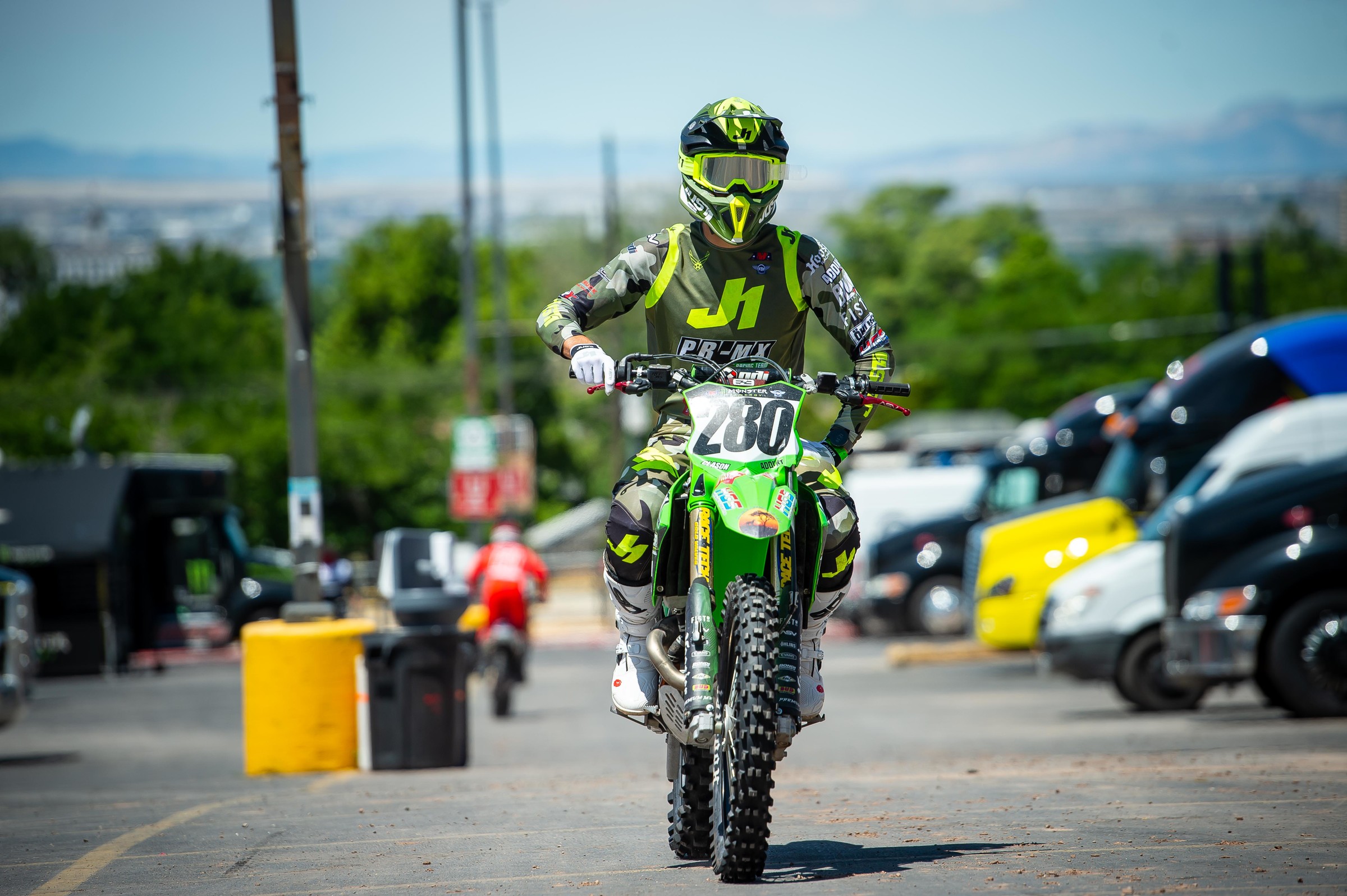 All in all, we had a 31 percent increase in tickets for 2020! Thanks everyone!
We totally should've gotten a fake check made again for 2020 but with everything going on, we forgot. Blame COVID-19 I suppose.
All in all, in the two years of doing this we have given almost 100K to eight riders that are out there giving it their all to make mains. Pretty cool deal and thanks again to Yamaha for all that they've done to help us. Also, Works Connection, GUTS, Fly Racing, FXR, Michelin, ROOST MX, Race Tech, FMF, and Vortex for the support with this. Congrats to Cade and all the guys, hope it helps!