Husqvarna Announces 2020 Functional Off-Road Apparel Collection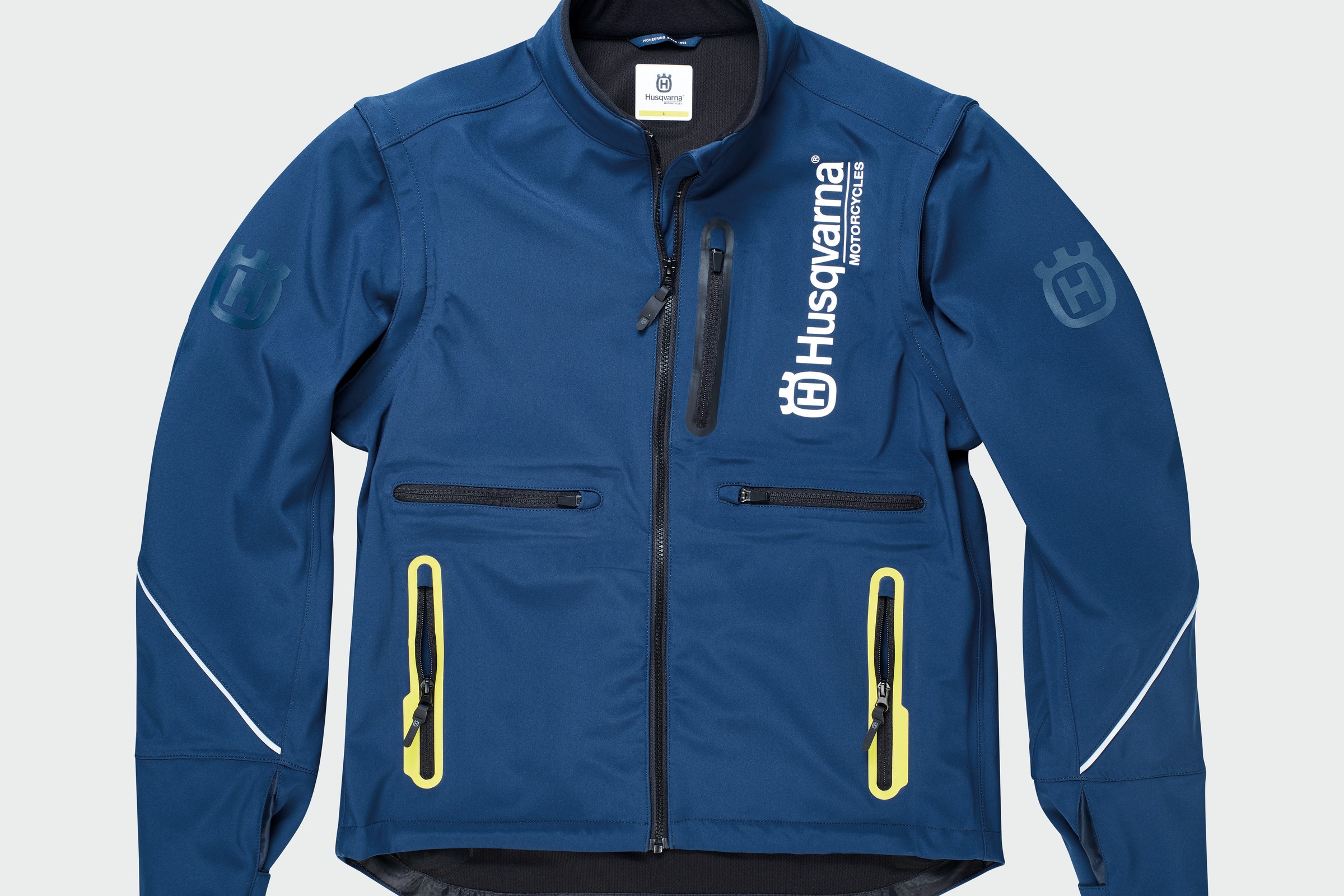 Murrieta, CA—Husqvarna Motorcycles is pleased to announce the launch of the new Functional Off-Road Apparel Collection—a complete range of apparel and protective equipment that takes into account the unique challenges of off-road riding. Ensuring motocross, off-road newcomers, and seasoned pros alike are fully prepared for their next ride as all products offer innovative technical features for increased levels of comfort, durability, and protection.
Featuring two adult collections for motocross and off-road, one kids line as well as supermoto leathers, the Functional Apparel Off-road Collection ensures that all riders can be truly prepared for their next ride. By understanding the needs of today's off-road riders, Husqvarna Motorcycles' latest gear offers premium quality, functional protection and style.
Moto 9 Mips Gotland Helmet
Ride harder and longer without fatigue knowing that the Moto 9 Mips Gotland Helmet is packed full of protection related technology. Mixing security, comfort, and style, the race-winning Gotland Helmet is finished with an eye-catching, Swedish inspired design. Made exclusively for Husqvarna Motorcycles by Bell.
Gotland Jacket
This lightweight jacket is a go-to item for all riders. The Gotland Jacket's high levels of comfort mean it is a take anywhere, use anytime, item that's designed to be the ultimate ride companion.
Gotland Pants
Designed to offer ride-long comfort, the Gotland Pants stand up to the elements while ensuring excellent freedom of movement. Comfortable no matter the weather, the Gotland Pants feature perforated ventilation zones that maximise cooling.
Gotland WP Jacket & Gotland WP Pants
No ride should be cut short when the weather turns bad, which is exactly why the Gotland WP Jacket and WP Pants can be relied on to keep the enjoyment going, and the rain out. Robust fabrics, intelligent design and lightweight construction combine to create a waterproof and non-restrictive outer barrier that ensures riders are fully prepared for the worst of the weather.
Railed Jersey
Understanding how important it is for a rider to be free from restraints and thick, heavy materials, the Railed Jersey offers maximum breathability together with minimal weight—allowing unrestricted movement no matter how challenging the competition.
Railed Pants
Subtle styling on the outside and reassuringly comfortable on the inside, with triple-stitched abrasion-resistant nylon the RAILED PANTS offer complete protection and a comfortable fit.
Neck Brace GPX 3.5
Remove doubts surrounding unwanted neck injuries with the Neck Brace GPX 3.5. Weighing less than 500 grams, the brace protects against heavy impact energies during a crash to ensure ultimate peace of mind. Made exclusively for Husqvarna Motorcycles by Leatt.
Kids Railed Jersey & Kids Railed Pant
Allowing youngsters to look, feel and perform exactly the way they want. The Kids Railed Jersey & Pant is packed with performance with intelligent materials, designed and optimized specifically for kids.
The new Functional Apparel Off-road Collection will be available at all Husqvarna Motorcycles authorized dealers in May 2019. For further details on pricing and availability, please refer to your local Husqvarna Motorcycles dealer, or visit www.husqvarna-motorcycles.com.