Live Show Before A1! Watch The PulpMX/Racer X Show In Person Tonight!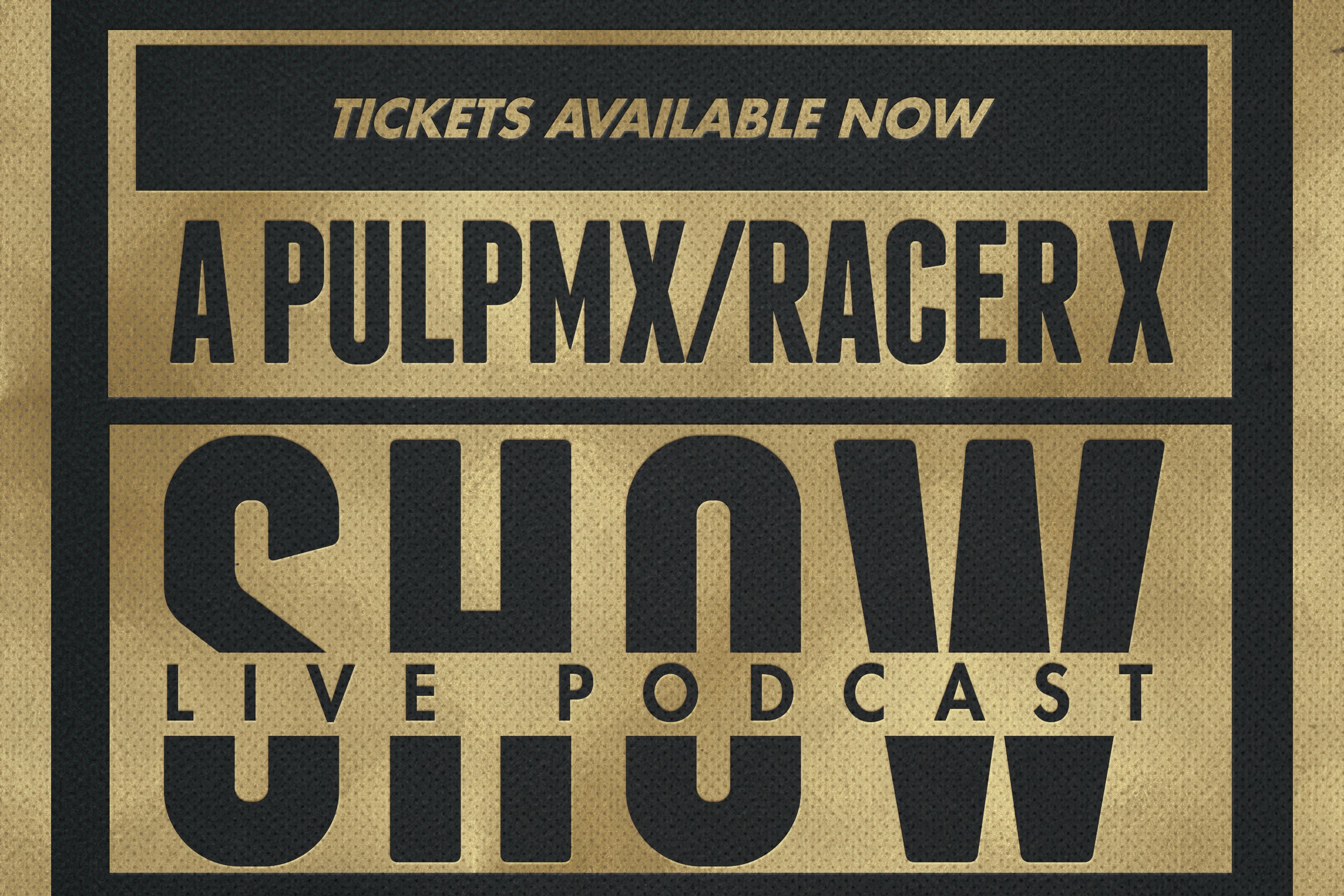 You wanna argue with us? Or maybe you just want to watch JT and Matthes argue in person? We are taking the PulpMX/Racer X Show live on Friday, January 4 (the night before Anaheim 1) in Costa Mesa, California, at Segerstrom Center for the Arts. We'll have all the usual characters assembled from both the PulpMX Show and our Racer X Race Review podcasts. You know em: Steve Matthes, Jason Weigandt, Jason Thomas, Kris Keefer, and more. Guests will include Racer X's own Davey Coombs and four-time Monster Energy Supercross Champion Ryan Villopoto.
We did a live show like this before Monster Energy Cup in Las Vegas and it was a hit. So if you're in the Anaheim area for A1, come bench race with us in person.
A limited number of tickets start at $25, with VIP tickets $45. You can purchase tickets here.
Doors will open at 6:00 p.m. on Friday, with the show starting at 7:00 p.m. The show will end at 9:00 p.m.
Our goal is to bring the heat like we do on our shows. First, we'll hit the big topics like predictions and thoughts for the entire 2019 season (including thoughts on "Who looked good at press day" a few hours earlier). Next, we'll get into the standard rants: Marty, Stew, tie-dye shirts, triples over home runs, amateurs, Weege's cheapness, and more. Remember, this is the start of an all new season, so there will be much gossip to talk about. Be there in person to witness it and ask us questions!