Musquin (Knee) Out For Paris SX, Peick and Hill Accept Late Invites [Update]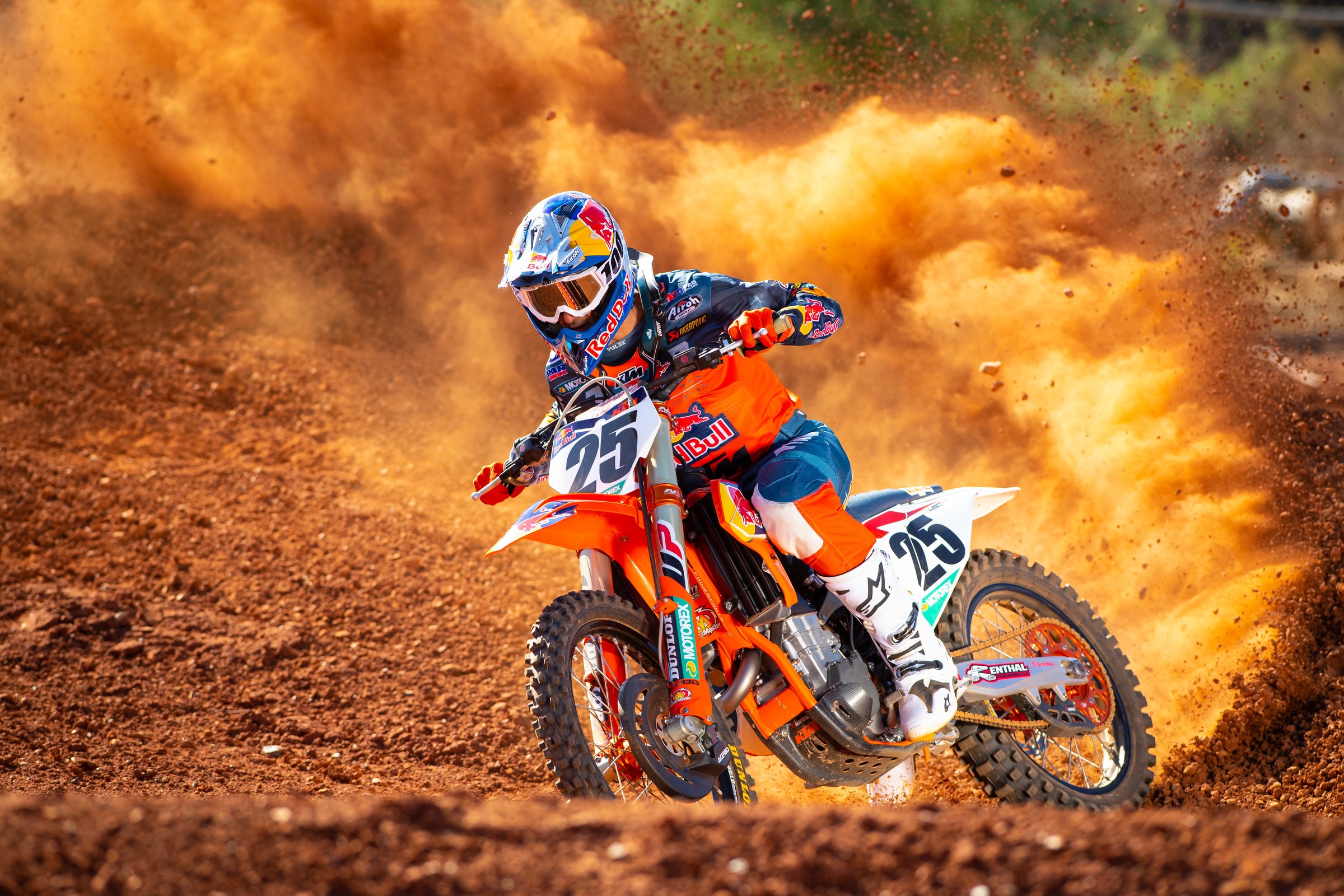 Breaking news from France, as rumors that Marvin Musquin suffered a knee injury have now been confirmed by the organizers of this weekend's Paris Supercross. Eric Peronnard explained to us this morning that Musquin is seeing doctors in France to determine the severity of the injury.
In his place, JGR Yoshimura Suzuki's Weston Peick (a former winner of this event) and Justin Hill got the last-minute call to head over. Their bags are packed and they're racing.
We've also translated this news brief from the www.supercrossparis.com site:
While he was conducting a final testing session before his departure for France and the big meeting of the Arena Paris-La Defense this weekend, Marvin Musquin unfortunately suffered a knee injury that has forced to withdraw! The organizers made a last-minute replacement with Weston Peick and Justin Hill.
It was an obviously disappointed Marvin who made the news to the organizers: the prospect of being able to challenge the World Champion, Jason Anderson, for once on the soil of his country, was a challenge that was particularly close to his heart. The exact severity of the injury is not yet known and Marvin needs to consult his trusted doctor before knowing how much it will impact his program beyond the Paris Supercross.
The organizers have of course launched in search of pilots likely to replace, at short notice, their co-headlining which, with such a short time, was obviously a challenge. The official Suzuki team Joe Gibbs Racing, however, rose to the challenge and upset its program to allow both of its flagship drivers to participate. Weston Peick, King of Lille 2015 and Justin Hill, champion SX 250 2017, will jump on a plane in a few hours with luggage filled with factory parts they will ride on brand new RMZ 2019 made available by Suzuki France and the Amexio Team of Nicolas Aubin.
[Update]
Marvin Musquin has released a statement regarding his knee injury that will rule him out of the Paris Supercross this weekend. Musquin wrote on social media that he met with Dr. Galaud and he will be forced to do some specific rehab and strengthening in order to be 100 percent for Anaheim 1. At this time, it doesn't look like Musquin will need surgery.
After contracting a meniscus injury while training my last laps before to go to Paris for the Supercross, I have no other choice than canceling my participation to @supercross_de_paris ! It's such a disappointment, I was so excited for this event, and to see you all! I've met with my surgeon, Dr Galaud and he has forced me to do some specific intensive rehab and strengthening on my knee for a little bit, off the bike, in order to be 100% in shape for Anaheim 1.