Yoshimura Announces Updated 2017-19 Honda CRF450R/RX Exhausts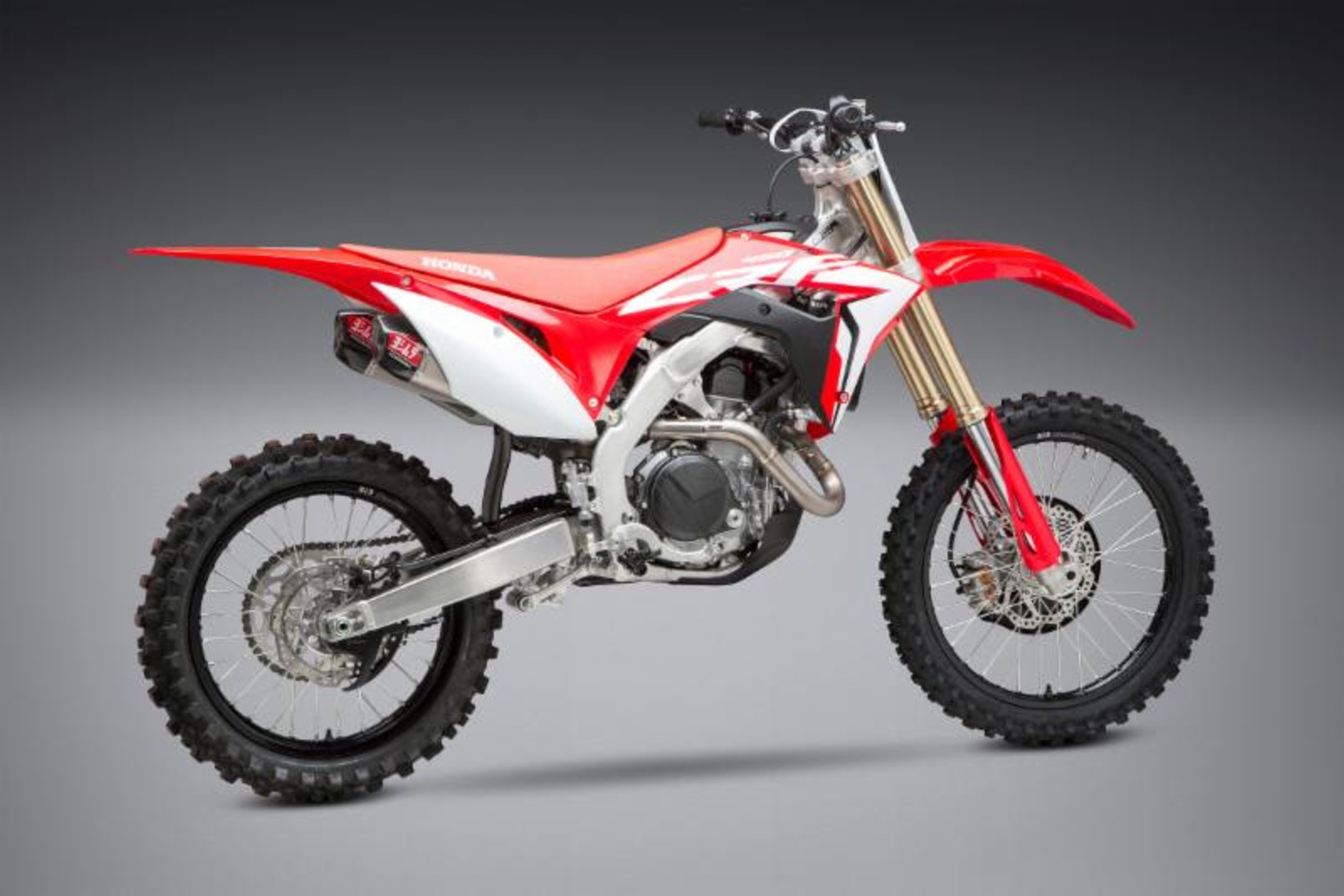 CHINO, CA - At Yoshimura we never stop doing research and development. It's in our DNA to improve where and whenever we can. Such is the case with the Honda CRF450R/RX.
With loads of Factory Team feedback, track and dyno testing, we have found significant improvements that we handcraft for 2017-19 Honda CRF450R/RX models and is now ready for release.
Benefits include:
- A more "tucked in" header design, making it less susceptible to damage
- Better mid to top pull
- More over rev
- Overall a better "connected" feel
If you're serious - it's only Yoshimura. Proudly made in the USA!
In stock now.