By Kayne Taylor
Brett Metcalfe is one of the most well-traveled racers of all-time, having spent time racing in his native Australia, as well as Europe, the U.S, and Canada. He's still going strong, now locked in an Australia Supercross Championship fight with his Penrite Honda teammate Justin Brayton (who, like Metcalfe, is a 34-year- old veteran of the game).
The AUS-X Open Supercross is coming this weekend, so here's a check in with Metty, who has packed his stuff and moved back to Australia to continue battling for titles and race wins.
Racer X: You're coming into the AUS-X Open just six points out of the championship lead—being that you were a late inclusion to actually competing in the whole series, is where you're placed currently a kind of nice surprise?
Brett Metcalfe: For me, I think coming in, I did know that I was going to be competitive. I'm sure that it's been a surprise to some, but like you said it definitely was a late entry for us as we had our sites set on the Motocross des Nations, and we had everything geared up ready to go for that. Once that didn't work out the way we wanted it to, we set our sites on supercross, but prior to that I was only supposed to be competing from around round three onwards of the series.
That said the last time I raced supercross was three years ago in Wayville, SA, where I finished second, and then before that was the 2015 San Diego Monster Energy Supercross Championship round. Which even then, I was a top ten guy over there, so I guess I expected to some degree that I'd do well, but with that short of preparation that we had, realistically I didn't expect we'd be where we are now.
Even though you've had some really good success in supercross during the Red Bull KTM, Yamaha of Troy, Pro Circuit Kawasaki, GEICO Honda days etc. I think you're still viewed as a outdoor specialist. What does that equation look like in your head?
How I equate that is simple; I honestly enjoy both equally as much. When I was younger, I probably had a bit more supercross skill, meaning I really adapted to it. I do think that carried all the way through my Lites career and into my 450cc career. But supercross for me on a 450 ended up being more of a challenge than outdoors, simply because if I didn't find that comfortable setup, it was really hard for me to attack the track. Then I only really got three years on a 450 indoors, which didn't allow me to reach the level that I really think that I should have.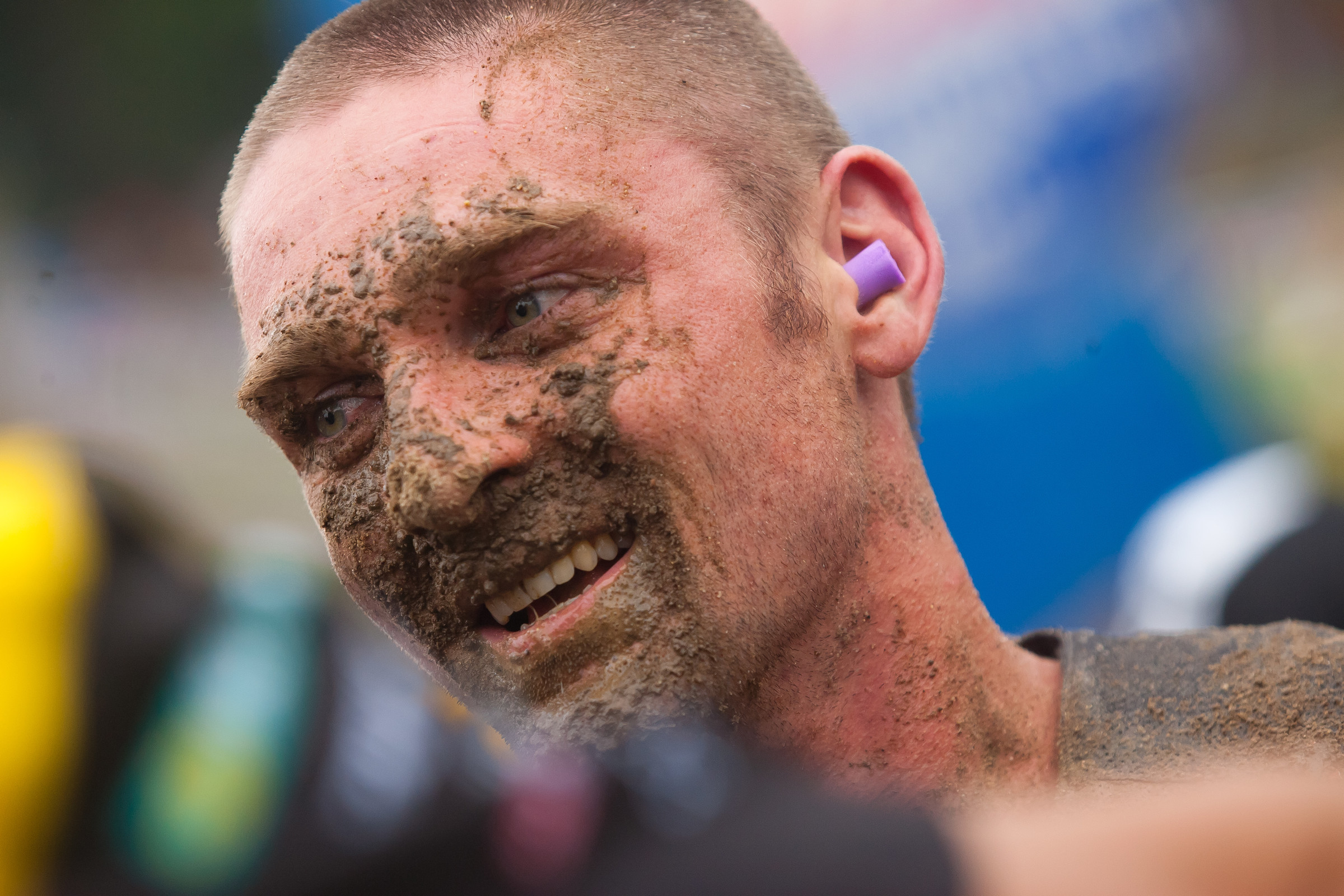 Your career, especially early in the USA, is really fascinating. It seemed as though there was a pivotal moment where you really became a solid guy over there. From the outside looking in, it looked to happen around the time you transitioned between Red Bull KTM and Yamaha of Troy.
Yeah, I think you're right. When I got to America at the beginning of the 2003 season, that year was really good from my perspective. I finished fifth in the 125cc class indoors, with one or two podiums, and to do that in your rookie season is pretty rare and really difficult, so I thought that was a really good start.
Then the next year didn't go so well, riding the two stroke against the four strokes was really tough, and '04 ended up becoming a bit of a slump really—a lot of people were expecting a lot more, and I was too. But I really couldn't get anymore out of the motorcycle than what I tried to, and the only real option after that year was to ride the Yamaha of Troy two-stroke, which I took [laughs].
But like you said, that was a pivotal moment in my career, because I did gain a huge fan base from it, and it showed a side of me that a lot of people didn't get to see—I'll never give up. This year when we ran out of fuel at the Wonthaggi Nationals was a good display of that, I'm never going to give up; I pushed the bike to the finish line.
So I think it was good for people to see that side of me in '05 because the 125 was underpowered—drastically—and I think people just really related to that; my fan base lifted, my profile lifted from it, so it was in a way a real pivotal moment in my career. Then the following year I stepped onto the four-stroke and my results really started to come around, and I eventually generated the interest of Pro Circuit.
That then led into the Pro Circuit ride. Was it Mitch (Payton, owner of Pro Circuit Kawasaki) who called you and said "Hey, do you want to come ride for us?"
Yeah, he called because of the '06 season; having a couple podiums indoors and stuff. Halfway through that outdoor season I got a phone call from Mitch and actually funnily enough I thought it was one of my mates from back home [laughs].
So I answered the phone like, "Hey man, what's going on?" and then realized it was actually Mitch Payton, and instantly I was a bit shell shocked and star struck—kind of like "Well, this is the moment that all of us dream of." So that was pretty rad, that opportunity doesn't come around for everybody, so it was pretty crazy to get it.
He'd told me that he'd been watching me for years, but mainly for him the factors were that my supercross had improved, and the outdoor results… the whole year was consistent, and that's what he wanted out of his riders at the time—consistency.
After that you went to GEICO, which was a little strange at the time because it seemed like a complete swap between yourself and Jake Weimer.
Yeah, and Jake and I have had a rivalry for a long time throughout our careers. We kind of started out around the same time and we've been competitive between each other for a really long time, which have seen some amazing battles throughout our careers. But at the time a lot of people did see that move as kind of strange as we pretty much switched teams, and PC was seen as the dominant team within the pits, so a lot of people questioned why I was going to GEICO Honda.
For many reasons at the time, I was just more drawn to the GEICO ride. Honda was always a brand that I'd wanted to ride for growing up, plus the people who were at GEICO made it something that I really wanted to do. So yeah we switched, Jake won the West Coast (250cc) title that year, and that was also the year where I thought I should've won the East Coast (250cc) title but I broke my collarbone at the second round.
That year we were up against [Christophe] Pourcel, and I know that he wasn't coming in super healthy that year, he was coming off injury, [Austin] Stroupe was there, and I thought it'd be us three going for it, with myself as the strongest supercross guy. But that first year at GEICO was good to prove not only to myself but everyone else that it wasn't the PC bike and team that made you fast. I ended up finishing third in the nationals against guys like Villopoto, Dungey, Pourcel, Rattray, and Searle on both machines.
Fast forward a little bit and coming back to Australia. You've obviously competed here all year, so this move is permanent meaning you're not going back to the U.S. or anything as such?
No, when I was about 15, my goal and dreams were to leave Australia and go travel the world—arace the GPs; I did that, race in America, supercross being the pinnacle. I think that era that myself, Chad [Reed] and Byrner [Michael Byrne] grew up in, watching Jeremy McGrath and Jeff Emig go at it made it so that supercross was just in our blood, we wanted to go to the States.
I also always envisioned returning to Australia racing and finishing out my professional racing career here. So now that has all come to fruition is amazing. I'm proud to be able to return and race here, try help the sport grow, and for myself and the family this is a permanent move to Australia now. I'm happy and proud of everything we've gone through and what I've done.
Now you're in the position here to potentially clinch the SX1 Championship against your teammate Justin Brayton, but by no means has it been easy to get to this point throughout this year, has it?
Absolutely not. It's been a difficult run, the whole journey this year with the Penrite Honda Team and myself. Working with Yarrive [Konsky, team owner] is something that we have been discussing for, honestly, five or six years. So to finally get this to happen this year for the both of us was awesome.
It's a great opportunity to be back with Honda as a brand—that's something that's very special to me. So to come into supercross now, with both Justin and myself in the position to win the championship is huge. And then personally for myself, to be in the hunt, six points out of the championship; I want to go for it and win it. Justin's obviously riding really strong at the moment, he knows what to do, so it's going to be interesting how it all plays out. Anything can happen.
For me, this year has been really tough. It's been a tricky transition moving back here to Australia—my wife Sheena and I decided that this is what we're doing and we moved. So she's been back in America packing everything up making that happen, whilst I've been down here with the kids. Racing has been a challenge, right now I'm more of a stay at home father and a professional motocross racer as well. My mum and dad have been helping out along with all my friends who've all contributed to make everything a bit easier.
With all that being said, the good thing is that the fire is burning inside, and I haven't felt this for a long time—the desire to go racing and do well is at an all time high, so that counts for the most of it.
Then lastly, how many years do you think you've got left in you?
Probably 10 [laughs]. No, I don't know, man. I keep telling everybody that I take it year by year. My dad keeps telling me that I have five years left [laughs]. The honest truth is that I just take it year by year, and you know I feel like, with my kids now getting a bit older it's now becoming a bit easier for me as ones in school now and the other is in kindergarten.
Honestly, there was a time there when they were super young that I was like, maybe I'm done racing; it was just so intense. Now I can actually see myself gaining momentum and put a lot of my focus towards the one direction. Definitely next year I see myself with the Penrite Honda Team, but the goal at the moment is to wrap up this supercross title—it's going to go down to the wire, but I'm all in. So we'll see how it goes.