Pomona, CA
Red Bull Straight Rhythm
Red Bull Straight Rhythm
Media Showdown
New to Straight Rhythm this year is a media showdown where top outlets will battle to the death in a street fight. [I've been told that is not true and it is actually from the movie Anchorman.] Either way, it will be fun. It's actually baked into the race, with a rider representing each media outlet. Whichever rider advances the furthest scores the win for that outlet. We obviously have the best rider of the group with Josh Grant. After trying to "ram it" with Alex Ray, Steve Matthes had to call in a backup after Ray got hurt at Monster Energy Cup. He got some kid named Cameron McAdoo. Never heard of him. DMXS Radio got a flat track racer named Ryan Sipes. Good luck with that. And TransWorld had to resort to calling in the French. They will be represented to Cedric Soubeyras. Fun fact: the French have won five straight Motocross of Nations and Soubeyras has been a member of that team exactly zero times. Although we are the clear winner on paper, we are not paper champions. It will be fun to mop up the floor with the rest of the outlets this weekend. Vital MX was so scared they didn't even bother to get a rider. Sad!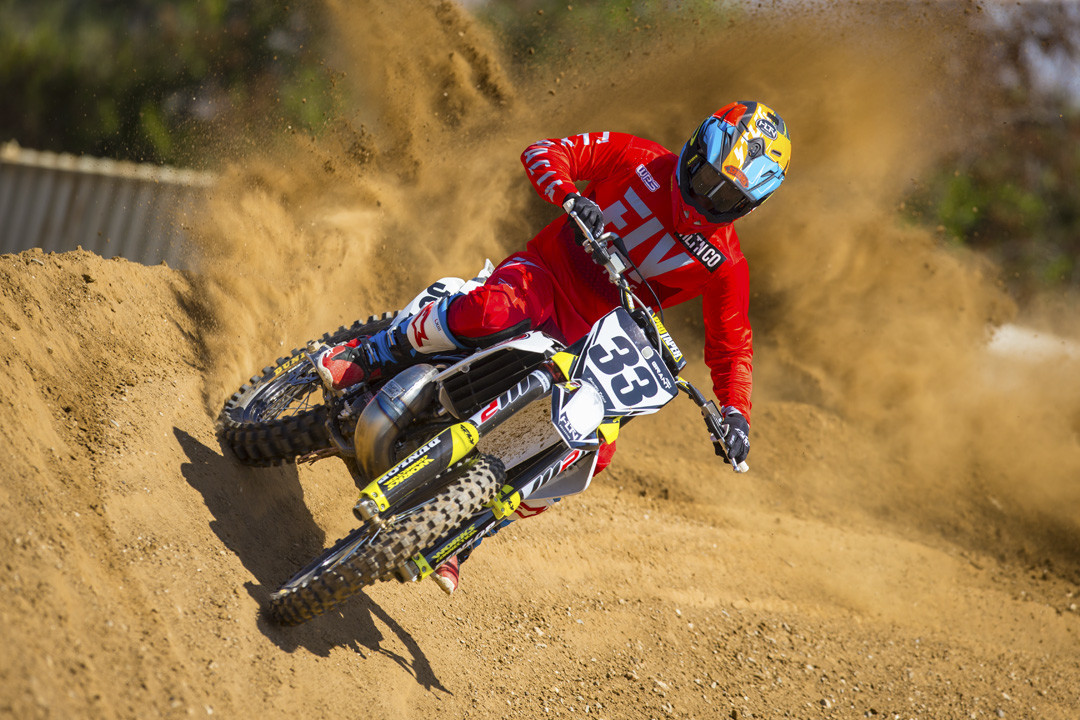 The Bikes
We've talked with AJ Catanzaro a few times about his homage to James Stewart and the amazing bike he and Spencer Luczak have built. But he's not the only one. Luke Renzland has a throwback to Jeremy McGrath's 1991 Peak/Pro Circuit machine. Gared "Stank Dog" Steinke is showing up in a Bud Right helmet, a homage to McGrath's Bud Light sponsorship days. TLD has some Karate Kid stuff going on. And we hear RV has something cool up his sleeve. Stay tuned. It's awesome to see so many riders embrace the 1990s.
King of Two-Strokes
Self-proclaimed "King of the Two-Strokes" Gared "Stank Dog" Steinke is back to defend his crown. Stank actually went through Ryan Villopoto to take the crown last year. Read that again: Stank beat RV! That's the beauty of this race: anyone can win! Can Stank do the improbable and beat the likes of Dungey, RV, Grant, Pourcel, and more and take the win again?
Dungey is Back
We haven't seen Ryan Dungey compete since he announced his retirement following his fourth—and final—supercross championship back in 2017. Dungey has been around, attending events, calling some races, and more, but he hasn't raced in awhile. Red Bull released a video of Dungey throwing down some laps earlier this week and while he's done well at this event—it was on a four-stroke. How will RD fare in his return to racing?
"Best Retired Guy Ever"
Is what Ryan Villopoto has anointed himself in recent weeks. No, he doesn't mean fastest retired rider ever; he's referencing his popularity since hanging up the boots. Judging by the nutso crowd on the RacerTV Raceday Show at the Motocross of Nations, he may be right. We all thought when he retired, RV would retreat to a cabin in the Pacific Northwest and never be heard from again. Yeah, we were wrong. He's actually done the complete opposite—he's doing all kind of events, from snocross to 125 races to Monster Energy Cup. Although he says he doesn't care about results anymore, you know it had to sting to lose to Stank last year. Can RV get his revenge tomorrow?
Pourcel Returns
Like Dungey, we haven't seen the enigmatic Frenchman compete since retiring last December. Other than maybe James Stewart, does this event suit anyone better than CP337? Pourcel is a two-time 250 East Region Supercross Champion, and is the master of one-lap qualifying times. However, every previous event he's competed in had turns. Oh, and he was on a four-stroke. So it may be a different story this weekend. We'll see tomorrow.
Durham on the Alta
Awful news regarding the San Francisco-based electric motorcycle manufacturer hit the newswire yesterday. At this time, Alta Motors has ceased operations. The move will potentially allow it time to stay afloat internally while it looks for new investors or a complete sale to another company outright. Former Monster Energy/Pro Circuit Kawasaki rider Darryn Durham is scheduled to compete on the Alta this weekend, and as of now, we have not heard anything to say he won't. We've seen Josh Hill have success on the bike at this event; how do you think Double D will do? Oh man, what if he beats all the two-strokes?
Mac Attack
You never know what you're going to get with Ronnie Mac. Enough said.