Thad Duvall Looks to Keep Momentum Rolling into Powerline Park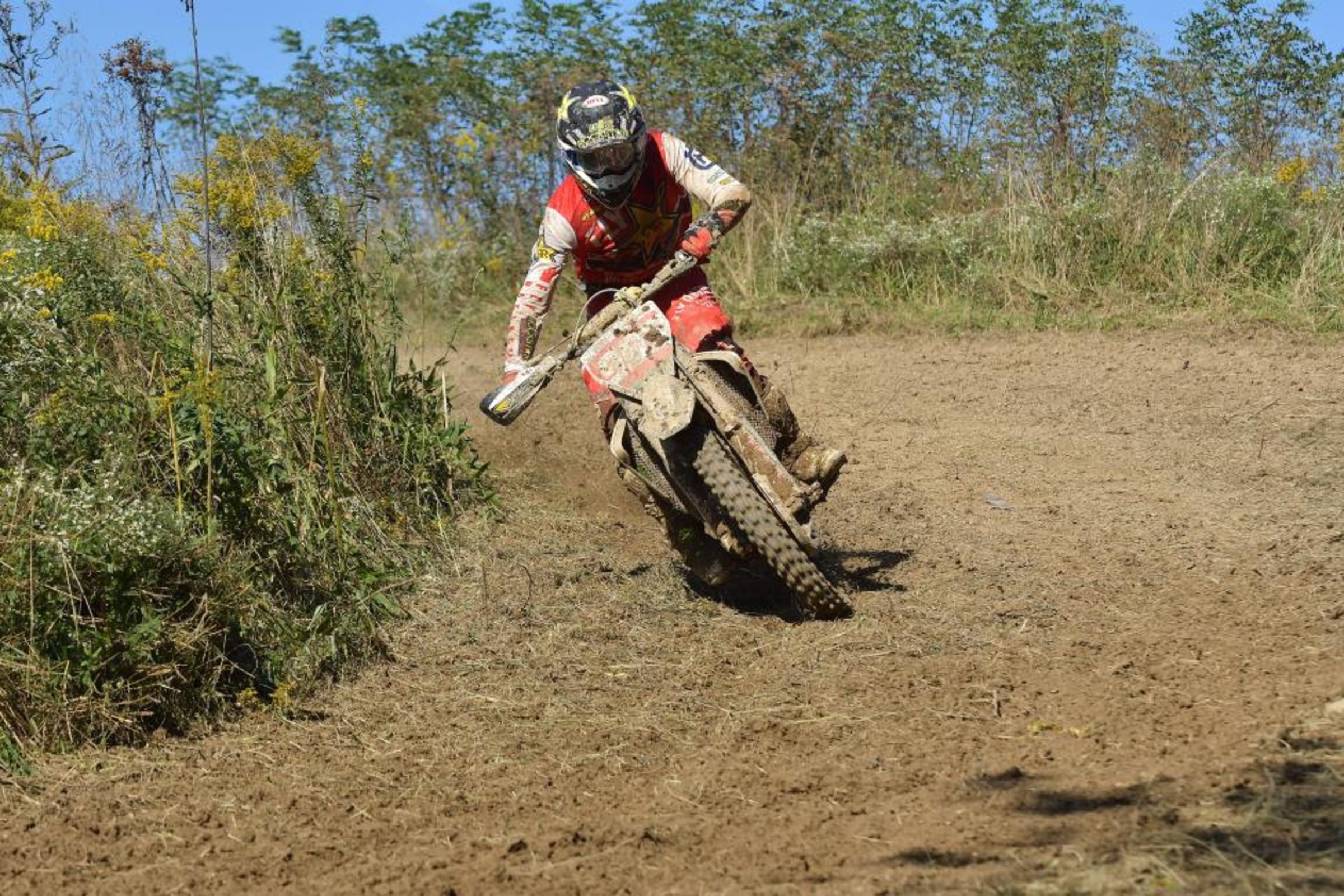 St Clairsville, OH
Powerline Park
GNCC Racing
MORGANTOWN, W.Va. - This weekend, October 13 and 14, the AMSOIL Grand National Cross Country (GNCC) Series, an AMA National Championship, is set to invade St. Clairsville, Ohio for the 18th Annual Powerline Park GNCC.
Coming into this weekend fresh off his third overall win this season is Rockstar Energy/Factory Husqvarna Racing's Thad Duvall. Two weeks ago, Duvall would battle throughout the duration of the race after grabbing the XC1 All Balls Racing Holeshot Award. As the series heads to the into the penultimate round, Duvall is looking to earn another overall win and close the gap between him and current points leader FMF/KTM Factory Racing's Kailub Russell.
Russell heads into this weekend with a 40-point lead after having his worst finish of the season at the Mason-Dixon GNCC in Pennsylvania. After suffering through a series of crashes, K. Russell would ultimately have to put himself in a good position to finish the race. With only two rounds remaining, K. Russell is aiming to earn his eighth win of the season and receive valuable points towards his sixth GNCC National Championship.
Tely Energy Racing/KTM's Steward Baylor Jr. put in a great ride at round 11 at Mathews Farm. S. Baylor lead the way for the first four laps of the race, before Duvall would make the pass stick. After having what seemed to be a bad luck streak during the middle part of the season, S. Baylor is looking to battle at the front of the pack and earn his first win of the season as the series winds down.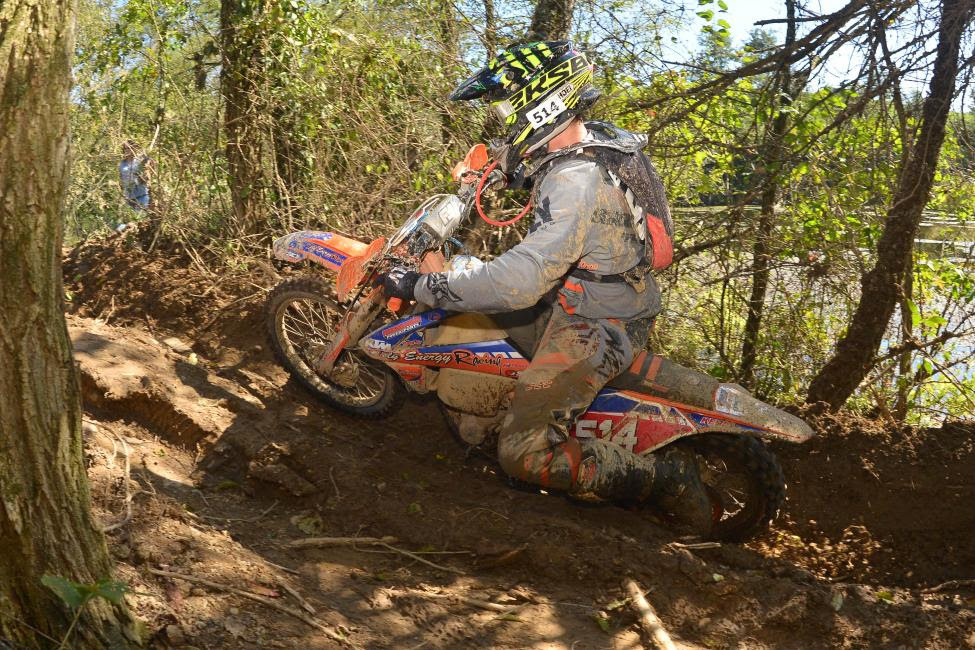 Making his way to third overall from the second row, and taking the XC2 250 Pro class win was Trail Jesters KTM Racing's Ben Kelley. Now with an 18-point gap, Kelley still leads the way in the points standings ahead of FMF/KTM Factory Racing's Josh Toth. Both Kelley and Toth are the only two riders in the XC2 250 Pro class to earn a win thus far in the season, however Coastal Racing/Husqvarna's Craig Delong and MCS Racing/SIDI/Arai-backed rider Jonathan Girroir are looking to battle for a win.
Rockstar Energy/Factory Husqvarna Racing's Josh Strang made his way onto the XC1 Open Pro podium with a third place in his class, and a fourth place finish overall at the previous round. This was Strang's second appearance on the podium this season, and his first appearance with his newborn son, Maverick. Strang knows what it takes to run at the front of the pack, and he's looking to hopefully earn that overall win this weekend.
Making the jump to the XC1 Open Pro class was Coastal Racing/Husqvarna's Pascal Rauchenecker. After competing in the XC2 250 Pro class for the majority of the season, Rauchenecker felt like it was the right time to make the move and see where he stood with the XC1 riders. At the beginning of the season, Rauchenecker was battling at the front of the XC2 pack, and hoping to earn a win. However, after earning seventh overall and fifth in XC1, it looks like Rauchenecker will be contending for a win in no time.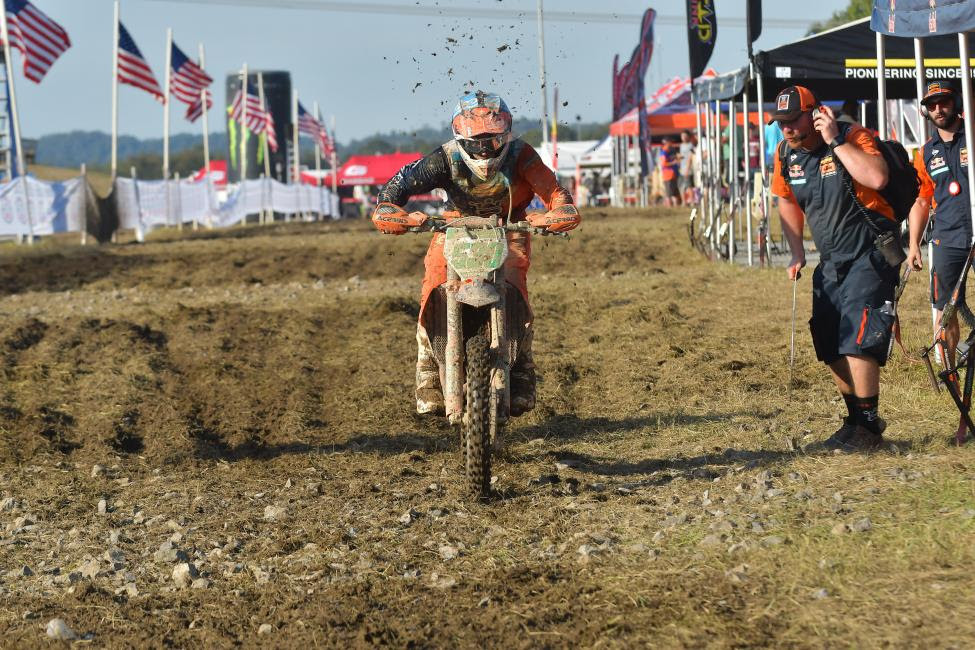 JCR/Honda's Trevor Bollinger was putting in quite a good ride at the Mason-Dixon GNCC, running in the second and third position for most of the day. When the white flag came out Bollinger was still running in third, but misfortune would strike and Bollinger would fall back to sixth by the time the checkered flag flew. This weekend Bollinger is aiming to keep himself at the front and contend for an overall win. Tely Energy Racing/KTM's Grant Baylor has had quite the up-and down year after experiencing two podium finishes and then races where he didn't even make it into the top 10. As the series continues to wind down, G. Baylor is hoping to finish the year out on a high-note and land on the podium at the last two races.
In the FMF XC3 125 Pro-Am class, FMF/Maxxis/RPM KTM's Jesse Ansley continues to lead the way after earning his fifth win of the season in Pennsylvania. Coastal Racing/Husqvarna's Alex Teagarden has moved himself up to second in the points standings, just 36 points behind Ansley. Yamaha's Jason Raines sustained an injury and his return has been questionable, which left the door open for many other riders to land on the podium. Tely Energy Racing/KTM's Zach Nolan, who normally runs in the XC2 250 Pro class, found himself on a 125 and running in third at the Mason-Dixon GNCC. Nolan, who is from the area, went on to earn his first podium finish of the season followed by MCS Racing/Kenda Tire/Moose Racing's Cody Barnes.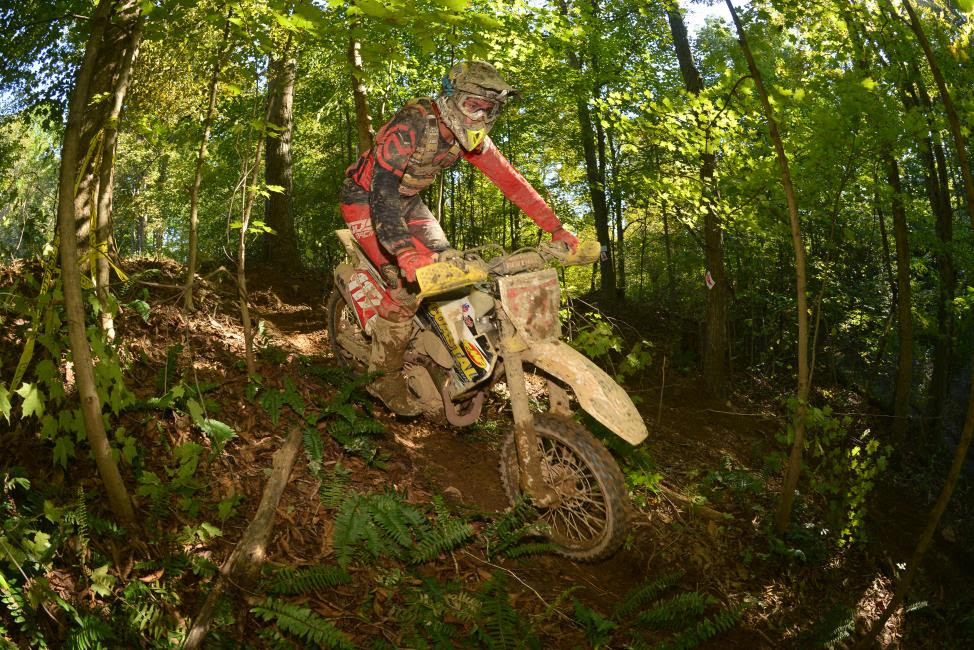 Local riders expected to compete this weekend on motorcycles will be: Jacob Barnes (Open B), Nick Barnes (Super Senior B 45+), Cope Beckert (Open A), Alexander Patterson (200 C Schoolboy 12-15), Bryan Rico (Vet C 30+), Ryan Slopko (FMF XC3 125 Pro-Am), Kyle Butler (250 C Schoolboy 14-17), Blayke Coler (200 C 16+), Mark Randolph (Golden Masters 60+), Ryan Kerr (Open B), Aiden Burt (Open B), Drew Norris (Open B), Nathan Ziklo (Junior A/B 25+), Noah Stewart (250 A), Tyler Soriano (Open A), Adam Prysmont (Masters C 50+), Gary Byers (Senior C 40+), Becca Sheets (WXC), Kyle Prysmont (250 B) and Dakoda Devore (250 A).
The motorcycles will take to the woods of Ohio following the same race schedule of youth racing action starting the day off at 8 a.m., women and amateur riders' race at 10 a.m. and the pros and top amateurs will start at 1 p.m.
This weekend is co-sanctioned with WEXCR, a series that produces local racing events in Southern Ohio and West Virginia, and will ultimately bring out a full slate of local racers. Local riders are invited and encouraged to compete in the event, as GNCC Racing offers classes for riders of all skill and experience levels. The amateur race entry fee is $50 if racers pre-enter or sign up at the track. To learn more about GNCC Racing, refer to the GNCC 101 webpage.
Spectator passes run $20 for adults and $10 for children (6-11), and kids five and under are free for the full weekend (Saturday through Sunday), with pro pit access and pro autographs at no additional charge.
The 1 p.m. pro races will be broadcast LIVE on the Internet via RacerTV on www.racertv.com both days. A highlight show featuring the event will air on NBC Sports Network on Sunday, November 11 at 3 p.m. EST.